January Jones - Short Angled Bob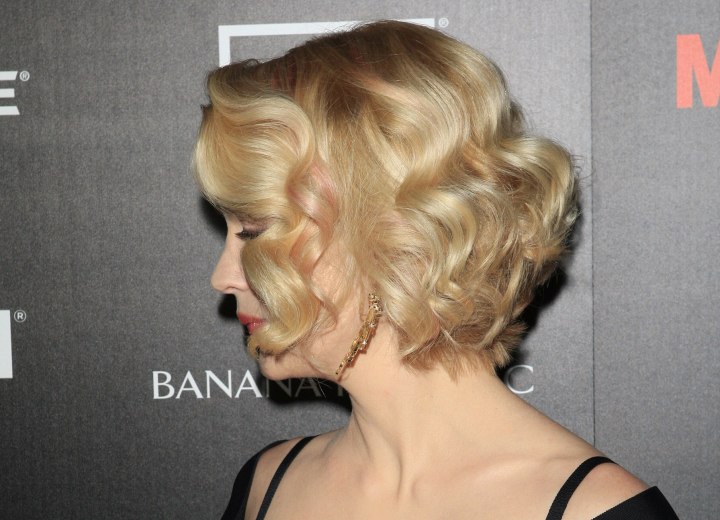 ↓ More Photos ↓

On March 14, 2012, January Jones appeared at the "Mad Men" Season 5 TV Series Los Angeles Premiere Event in a Marilyn Monroe look. She is wearing a short angled bob. Her wavy hairstyle is crafted to bring out her narrow facial features.



The hairstyle shows no visible part, but is swooped to the left side in a bunch of curls. The hair on the right side is swept behind the ears. Her hairdo is voluminous all the way around and the body brings out her distinct features.

A cut out peek-a-boo black dress with short sleeves and straps shows off her petite shape. There is a unique peplum shown off at the tail of the dress. Black pump levels off the fashion playing field. With her blonde hair and black dress, January Jones turns the heads of those in attendance.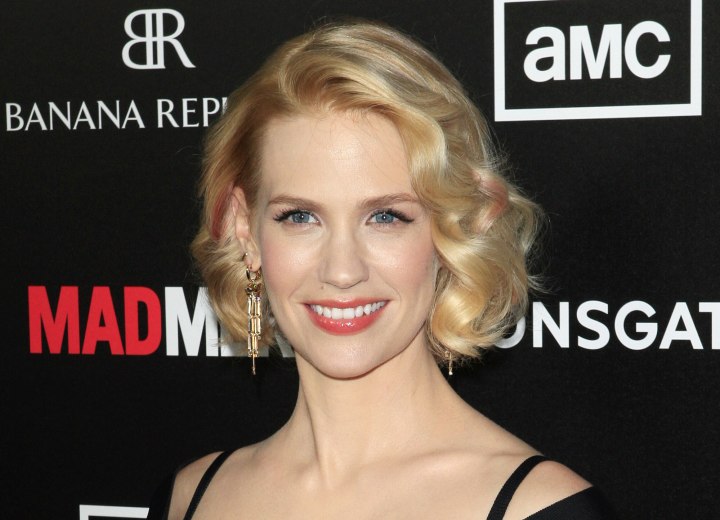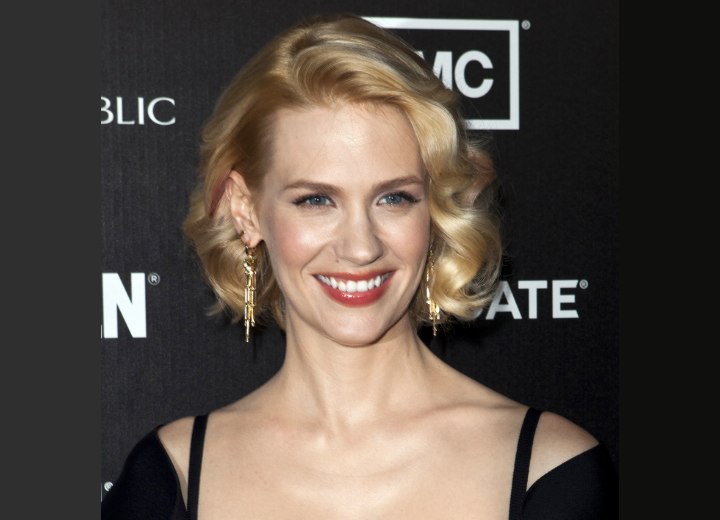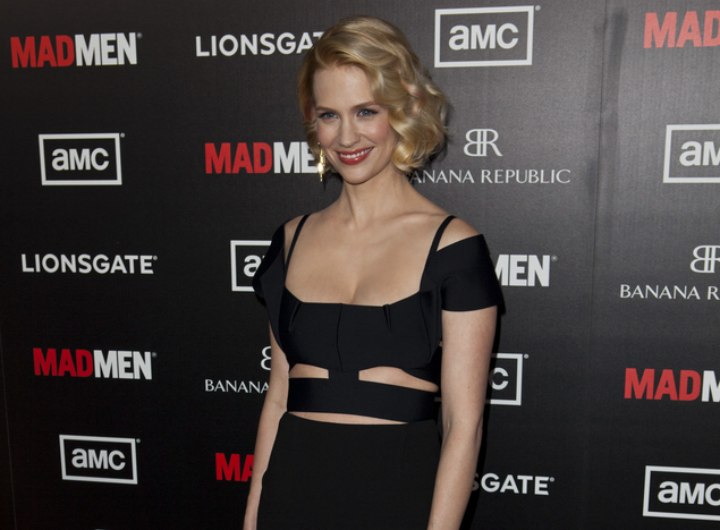 See also:
More January Jones Hairstyles