January Jones' Disheveled Hair Style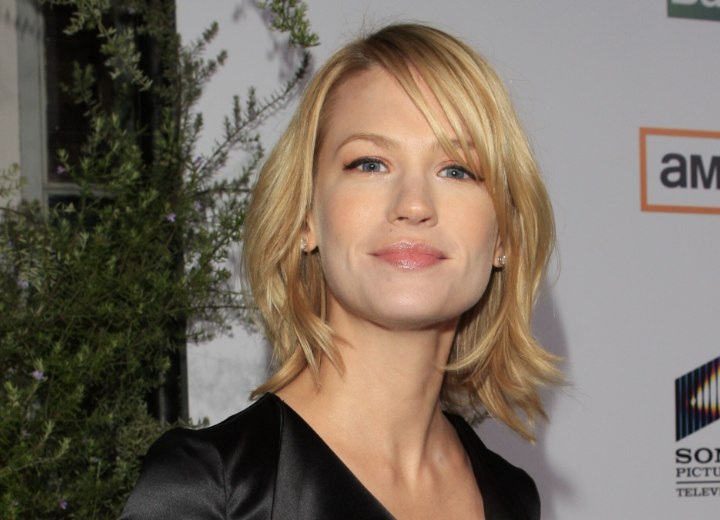 ↓ More Photos ↓

January Jones really can do no wrong. As seen here, she arrived to the 2007 premiere of Breaking Bad keeping it simple and chic with fresh and light make up, a shiny black blouse and white trousers. A modest ensemble and still looking put together and polished with her lovely tousled medium length hair style.



The elegant but humble look that January undoubtedly radiates surely keeps her style sought after. The best thing about a disheveled hair style, like January's, is that it does not have to be perfect, with every hair in place.

Successfully pulling off the tousled look is much easier than you think; as always (with the exception of updos) begin with clean hair. Then, spread a smoothing lotion from the roots to the ends and part hair off center. Then begin to dry the hair using an ionic and tourmaline blow dryer (we suggest the T3).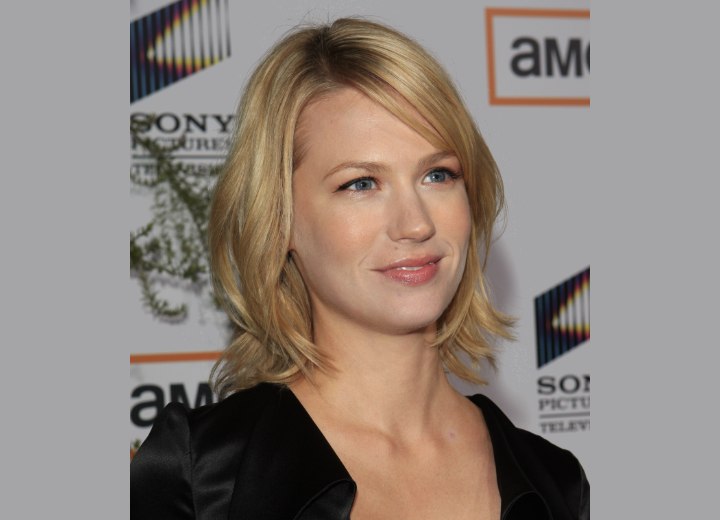 After the hair is dry, use a texturizing cream and lightly apply it to the ends in a twisting motion. This separates the pieces thus creating a fabulous tousled hair style.

This is an excellent style for when you want to pull off a nice appearance but also don't want to be too overdone.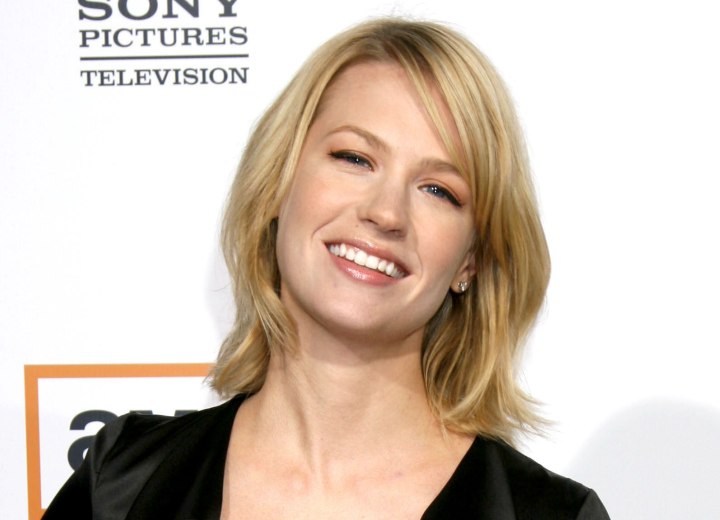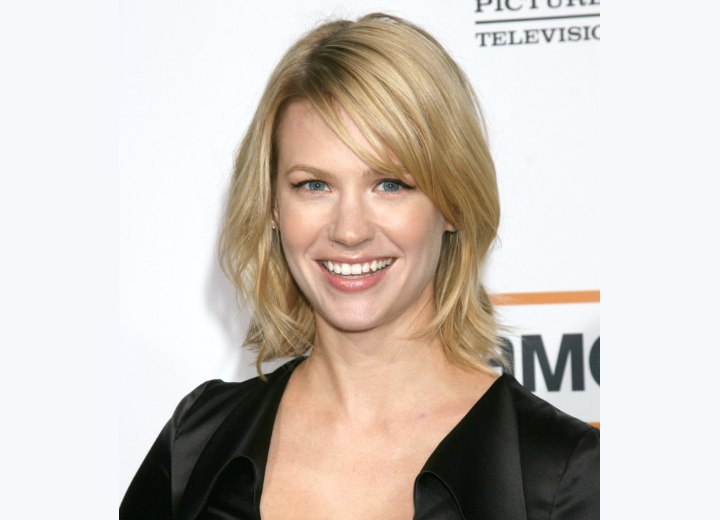 See also:
More January Jones hairstyles