January Jones - Medium Hairstyle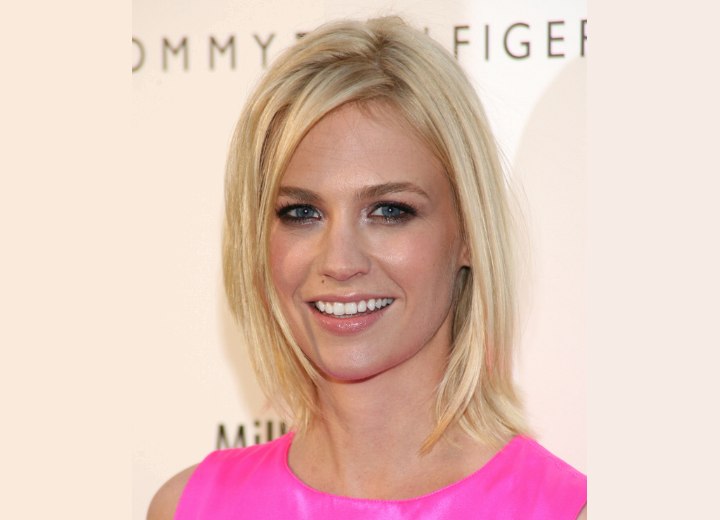 ↓ More Photos ↓

January Jones looks amazing at the September 17, 2009 Tommy Hilfiger Fifth Avenue Global Flagship Store Opening in New York City. Her hair is longer than a bob, straight, but with a slight flip at the end to create a savvy look.



She is wearing her hair tucked behind the ear on the left side of the forehead. Tendrils and clumps of hair fall to the right side of the head, fashioning the highlights and a refined appearance is created. Her blonde hair color accentuates her fair complexion.

The hair shows a subtle part toward the top side of the head. Her hairdo matches her outfit that includes a straight pink dress, silky and petite fitting. It is completed with black cut out shoes. Eyeliner and a pale pink lipstick makes her medium length hairdo stand out even more.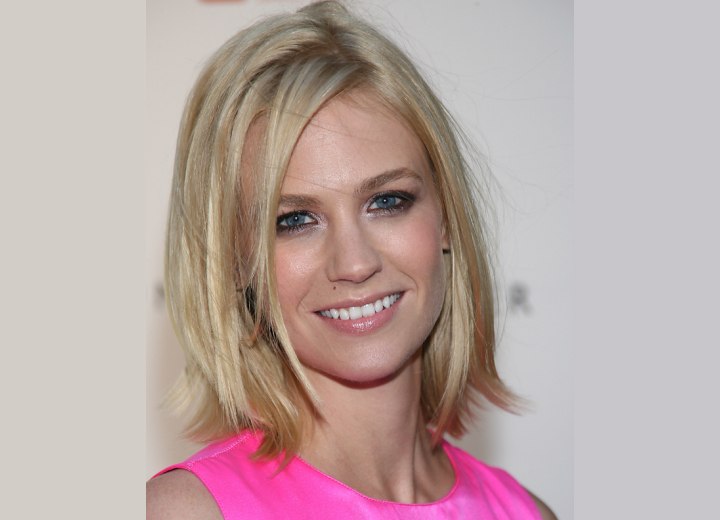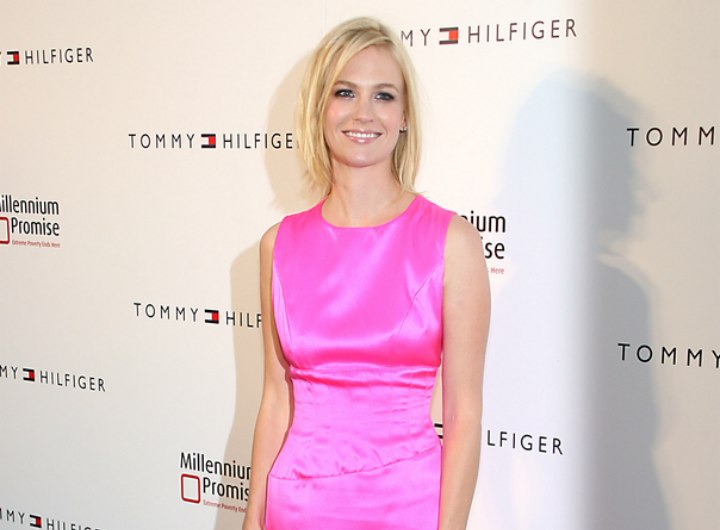 See also:
More January Jones Hairstyles