Medium Length Choppy Hair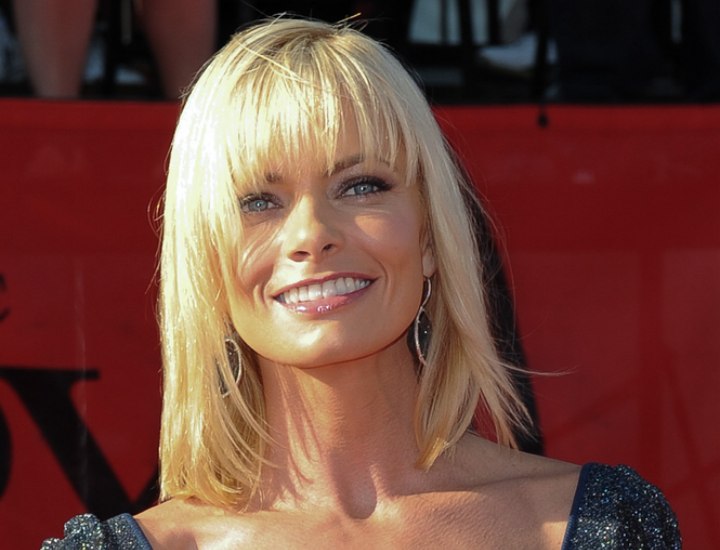 (Scroll down for more photos ↓)

Hilarious comedian Jaime Pressly known as "Joy Turner" on "My Name is Earl" attended the 19th Annual ESPY Awards in Los Angeles, California on July 13, 2011. She wore her blonde hair in a medium length style that covered her neckline and cuffed slightly under. Her bangs were in an irregular choppy peek-a-boo design that most definitely matched Pressly's personality.



Looking at her photos we can see her strong square jaw line and strong neck, a sure sign of a true athlete. Her hairstyle is an excellent choice for softness and is easy to keep. Just wash the hair, condition, rinse, and apply styling lotion, blow dry with your hands and you are ready. Her unique and bouncy bangs, delightfully portrays a personality full of lightheartedness, positivity and good nature.

The type of bangs you are wearing is something to be considered if you haven't thought of it before. When your hair is too heavy, there are times when the weight can pull your whole countenance down and unknowingly send heavy hearted signals. One simple choppy cut to lighten up your hair and face will do wonders and bring sunshine to your disposition and those around you.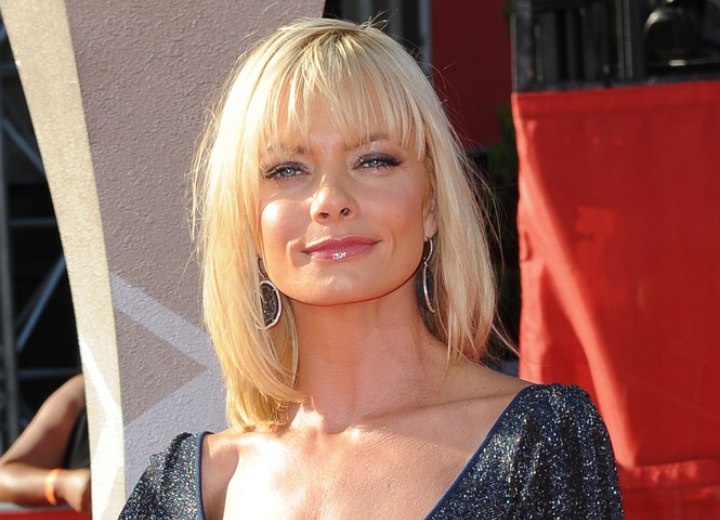 Photos by PR Photos

See also: More Jaime Pressly Hairstyles