Jaime Pressly's Long Hair and Bangs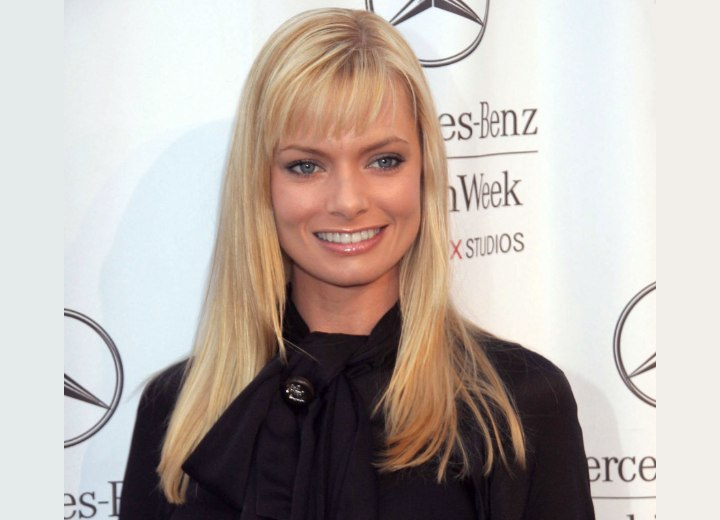 ↓ More Photos ↓

Mercedes Benz Fashion Week is always quite the trendy event. So it's no surprise that celebrities like Jaime Pressly come dressed to impress. Jaime does just that on October 14th, 2007. While it may appear that she is dressed casually, she is certainly dressed strategically as her black silk shirt allows her long angelic platinum blonde hair to really pop!



Her main hair color is a pale blonde with darker golden lowlights thinly woven through out for a natural look. Jamie's bangs are surely the most noticeable feature about her hairstyle here.

You too can pull off Jamie's fashionable style. Once your stylist has the hair color just right, be sure to slightly taper down, in the front, beginning from a few inches below the chin on down to the ends.


Jamie's hair is simple yet elegant. Her hairstyle is easily crafted, first begin by applying a smoothing serum to freshly cleaned hair. Then, part the hair slightly off center and begin to blow dry the hair making sure to keep the air concentrated in the downward direction. The same is done for her bangs area.

Finish by wrapping the ends around a brush and set style by applying hairspray to the root and bang area.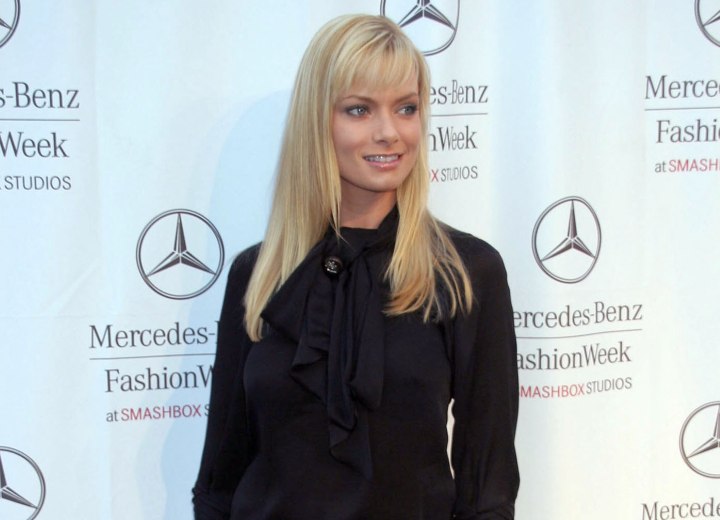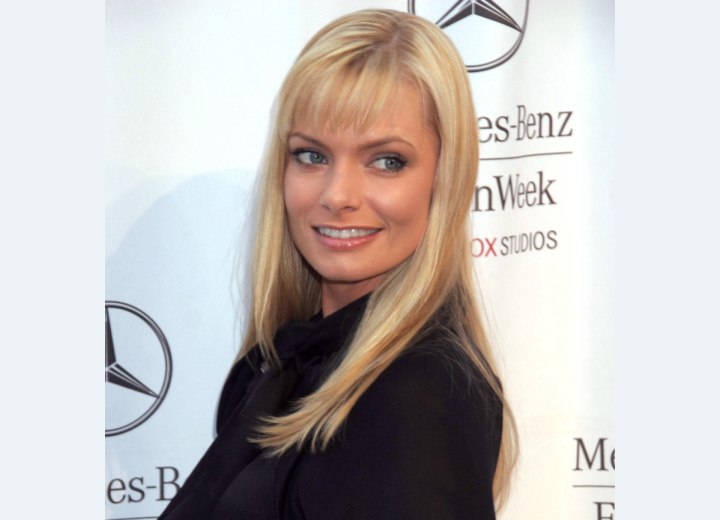 See also:
More Jaime Pressly hairstyles