Jaime Pressly's Trendy Bob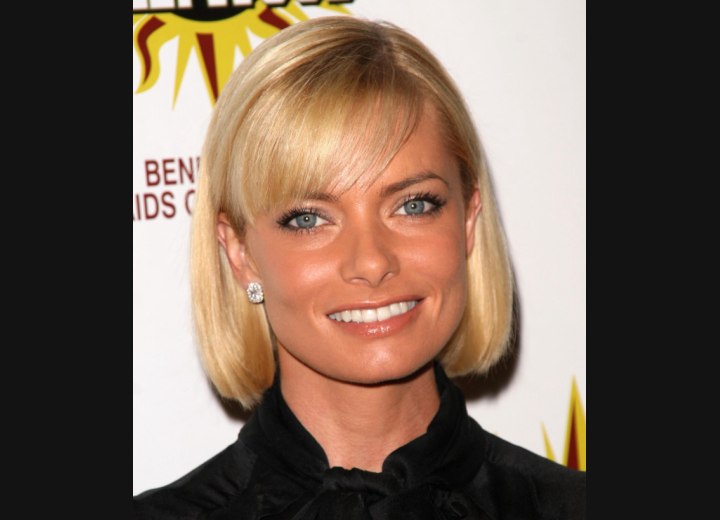 ↓ More Photos ↓

Jaime Pressly was sizzling at the 2008 Hot In Hollywood Charity Event to benefit the AIDS Healthcare Foundation and Real Medicine. Her wonderfully urbane and refined bob hair style never goes out of fashion.



The bob is a timeless hair design that anyone can successfully pull off. Fortunately for you, Hairfinder is happy to walk you through how to achieve Jaime's panache style that will leave you stealing the spotlight at your next event!

Begin by applying a root boosting spray at the crown and blow dry the roots up off of the scalp. Next using a large round brush, begin at the bottom and work your way up by curling the hair around the brush and blow dry.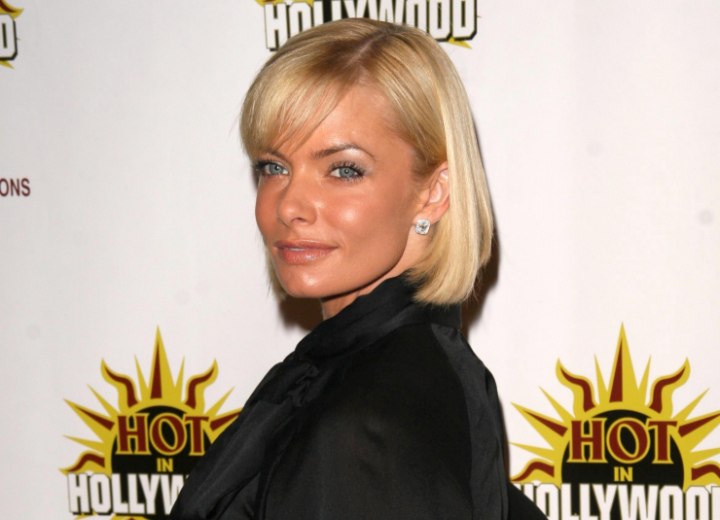 Be sure to let the hair cool off around the brush so that it can set. Then, push the bangs off to the side to give a sultry swept look. Finally, spritz with a shine spray and tuck behind the ears.

One might not have the blonde hair and blue eyes combination that contrasts but don't forget that you can add just the right accessory, like Jamie's earrings, seen here, that will perfectly set off your trendy bob hair style. We love her shiny black blouse!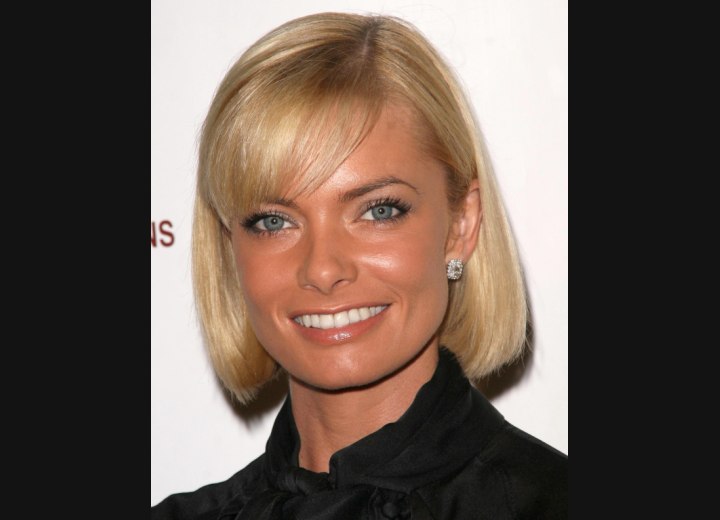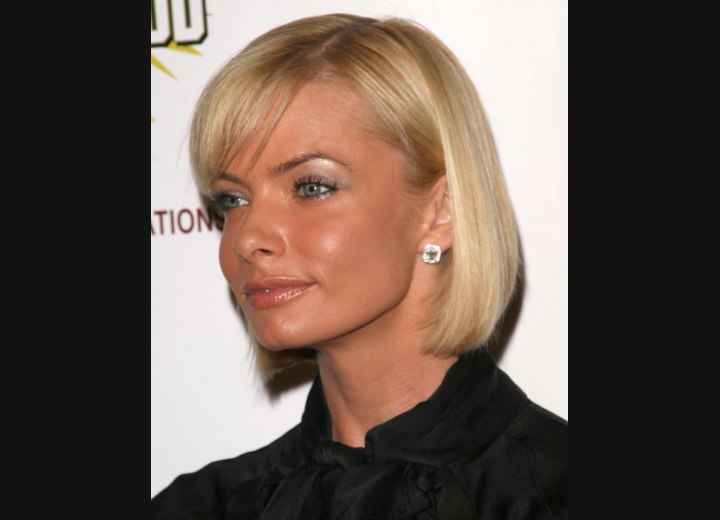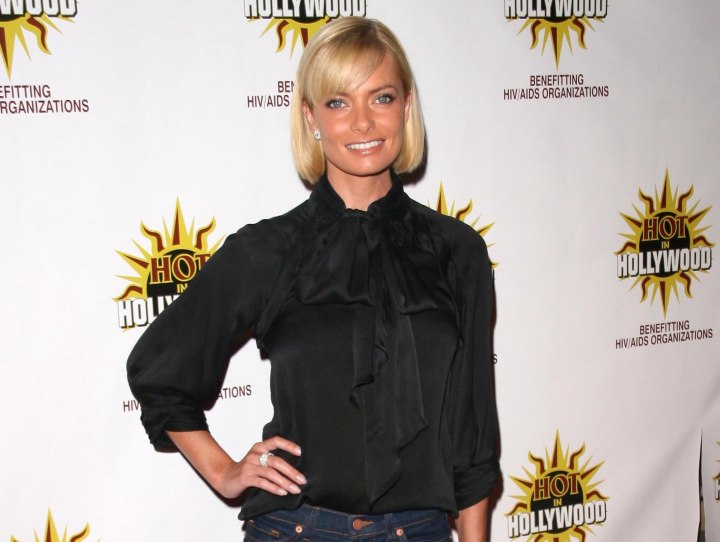 See also:
More Jaime Pressly hairstyles