Jaime Pressly's Pixie




↓ More Photos ↓

Don't be scared and take a look at funny girl Jaime Pressly who showed up to the Los Angeles Premiere of "A Haunted House 2" on April 16th, 2014. The pretty blonde wore an all black ensemble that really contrasted her light strands and made them pop. Pixie hairstyles are still going strong and we love all the different versions that are available.



Jaime's crop is super short on the neck and sides and strands are trimmed close, up and over the ears. The length is left a bit longer on top for a nice, face-framing fringe. Her hair is pushed over to the side slightly for volume and shape.

Locks are blown out smooth and then ironed out straight. The bangs fall above the brow line which helps open up her face. A light pomade or hair wax was used to add texture and piece-out the shattered layers of the cut.

Pressly's light blonde hair has flecks of gold for a subtle glimpse of warmth. Her eyebrows don't match but she shaded the brows darker to help add shape to her face. The contrast adds some drama. We think that Jaime looks great from head to toe and this pixie hairstyle is certainly one worth emulating.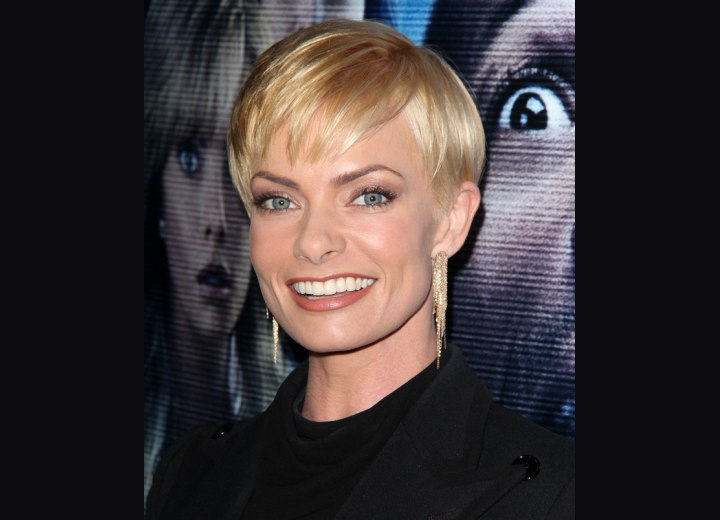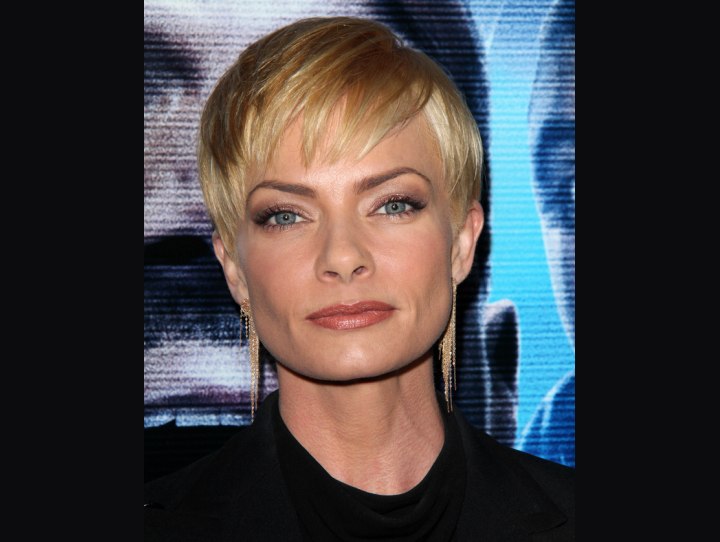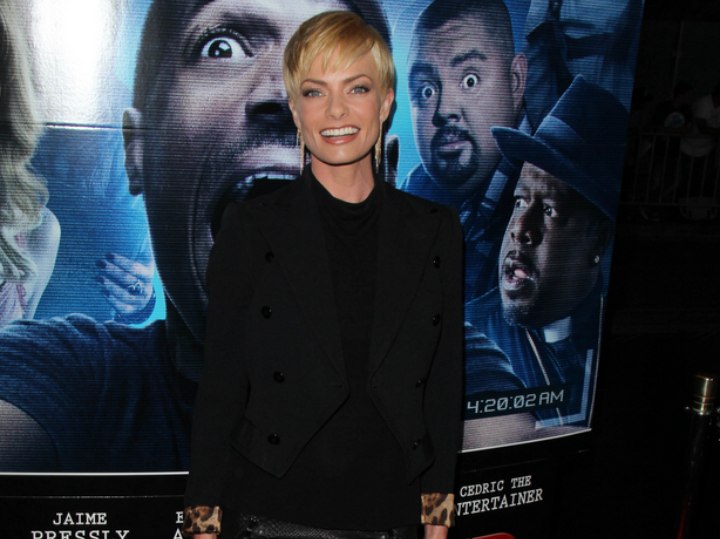 See also:
More Jaime Pressly Hairstyles