Jaime Pressly's Updo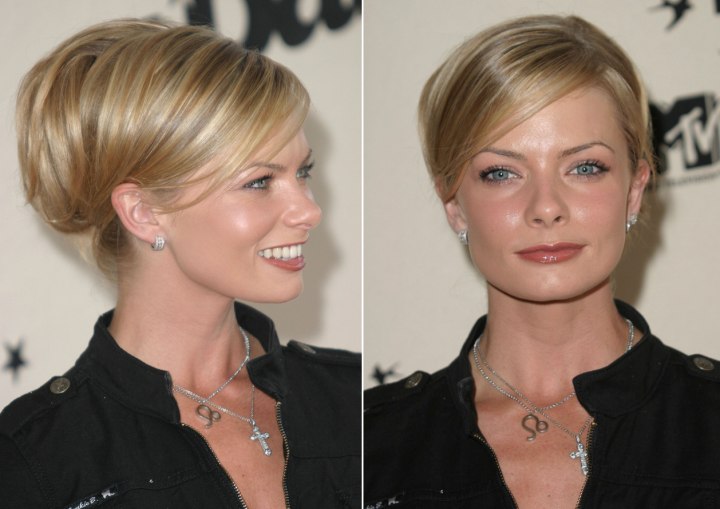 ↓ More Photos ↓

On June 28th, 2003 Jaime Pressly wore her hair up with multiple browns, caramels and different shades of blonde. Her hair is pulled over to the one side and tucked under in the back and this makes it easy to see all the highlights involved.



A large jumbo curling iron would do the trick to bring a straight appealing look, yet accomplish the roundness for the coiffure. A generous brushing and back brushing with a subtle smoothing over on the top will execute this hairstyle with a spritz of spray.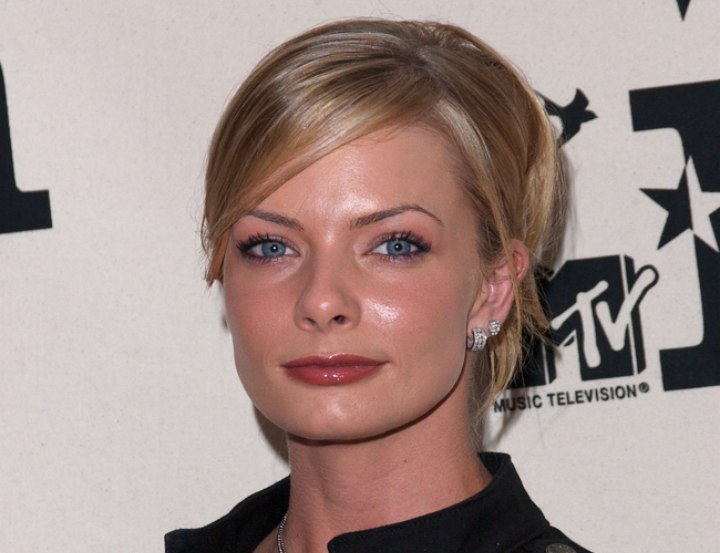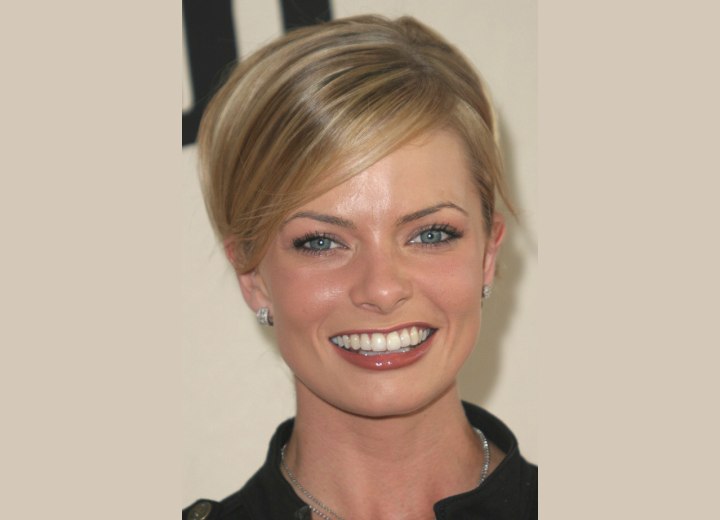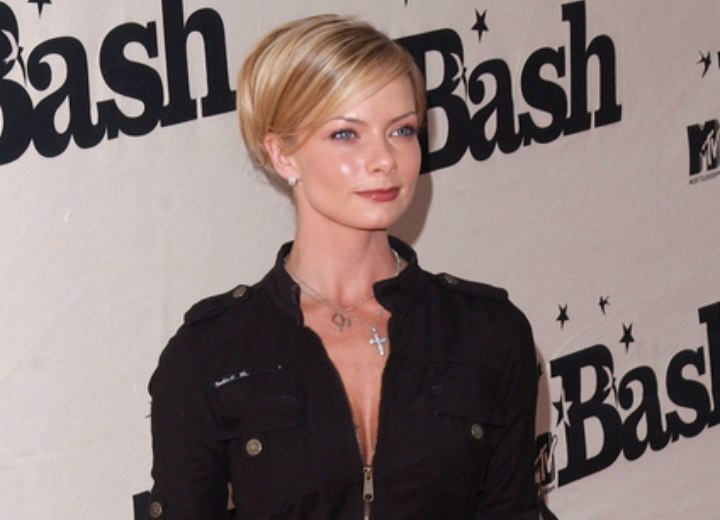 See also:
More Jaime Pressly Hairstyles