Jaime King's Bob

Jaime King attended the Los Angeles premiere of "Kick Ass" on April 13, 2010 and you should have seen her bob! Her hairstyle was straightly sectioned off to one side with the heavier portion smoothed like satin that hugged along the side of her face. The other side nearest to her face was combed behind her ear and then allowed the top area to leaf over. Over all, her hair length was about halfway upon her neck.

Once you get a good structured bob, the rest will be easy for you to care for and there are so many ways you can wear this haircut. For example: One way is to twist or braid a few sections of the hair beginning from the part and tie them under your hair for the sides to flip over.

The first three things we seem to notice quickly about Jaime are her eyes, hair and the brilliant hot red/rosy color she is wearing. Her eyebrows are kept in a natural state with just a tinge of dark. She is wearing eyeliner, lashes and mascara. There is the faintest hint of blush that can barely be seen and a natural rose lip liner with a lighter color blended throughout her lips. Her beautiful colored dress portrays an outgoing and sparkling personality that is comparable with the coquettish smile her eyes give.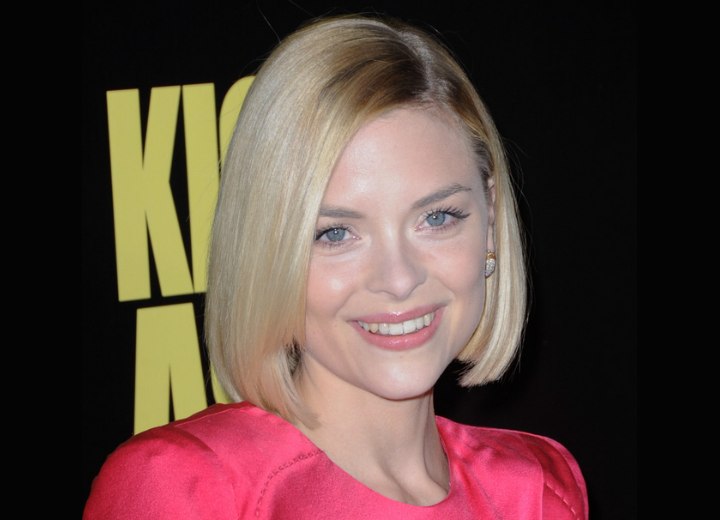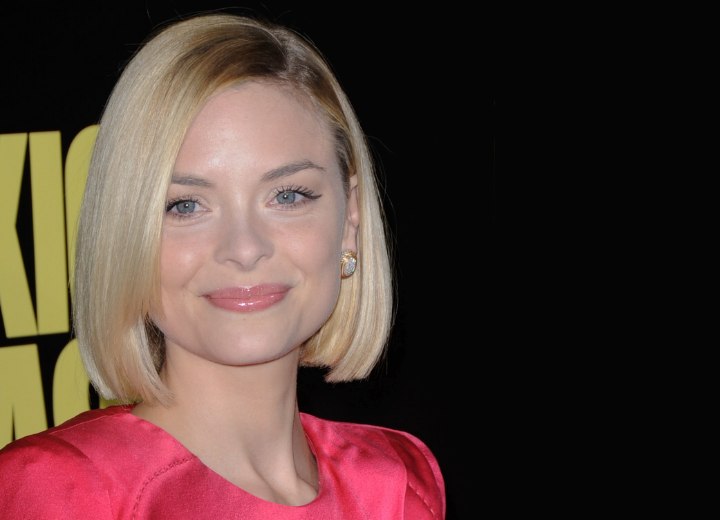 More Jaime King Hairstyles