Jaime King with a Braided Updo

Charismatic Jaime King got caught again wearing a very unique floral pattern (June 28th, 2008). Someone should talk her out if it.

At the Hollywood premiere for the movie "Hellboy II" Jamie rescued her retro wrapped dress by bringing attention to her face with a cute and elegant updo. Her long hair was braided in the back and then rolled up to a large bun. The fringy bangs and two chin length strands on the sides made a pretty frame for her face.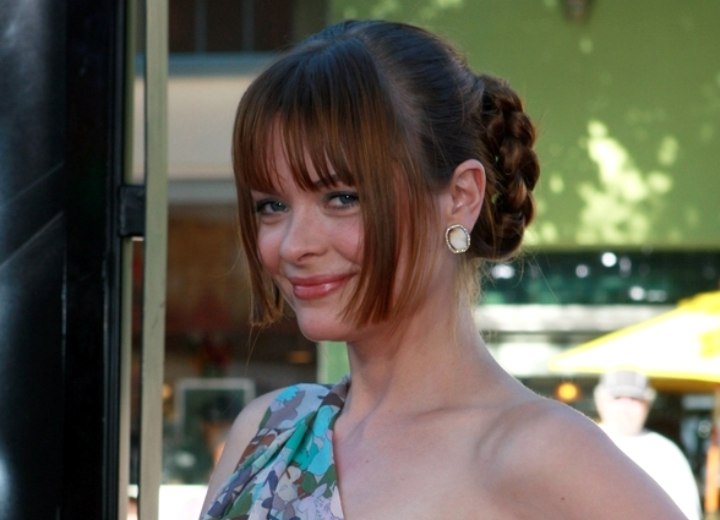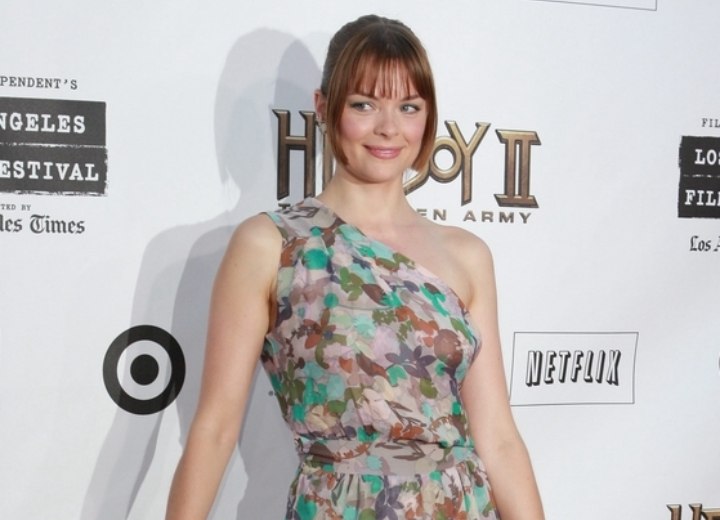 More Jaime King Hairstyles