Silver Hair & Silver Dress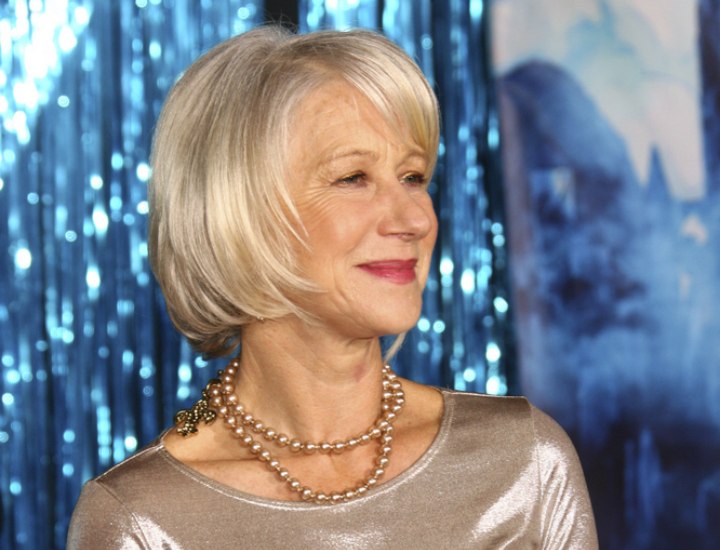 ↓ More Photos ↓

At the premiere of the romantic Disney movie "Enchanted" on November 17th, 2007, Dame Helen Mirren proved again that a lady can be seriously sexy even after 60.



The ageless Oscar winner beamed in a silver dress that repeated the natural color of her platinum silver hair. This chin length, blunt cut bob is a formidable look for every occasion, easy to maintain and always très chic.

Her bangs are styled to the side and the ends are slightly textured in front to caress her cheeks and prevent the potential strictness of the cut.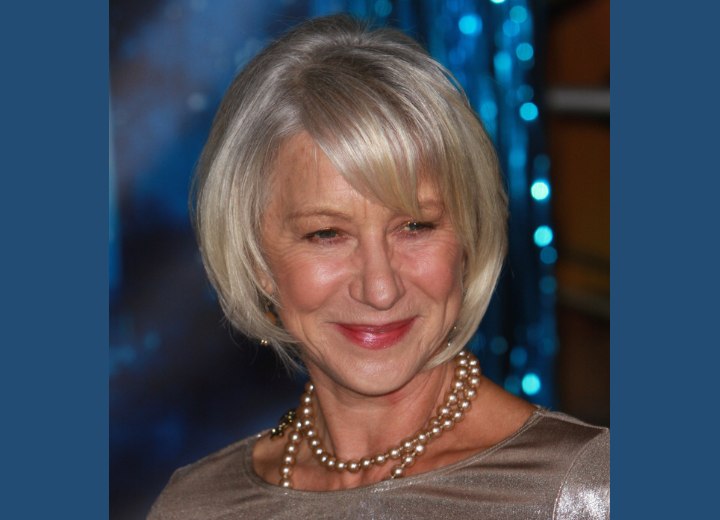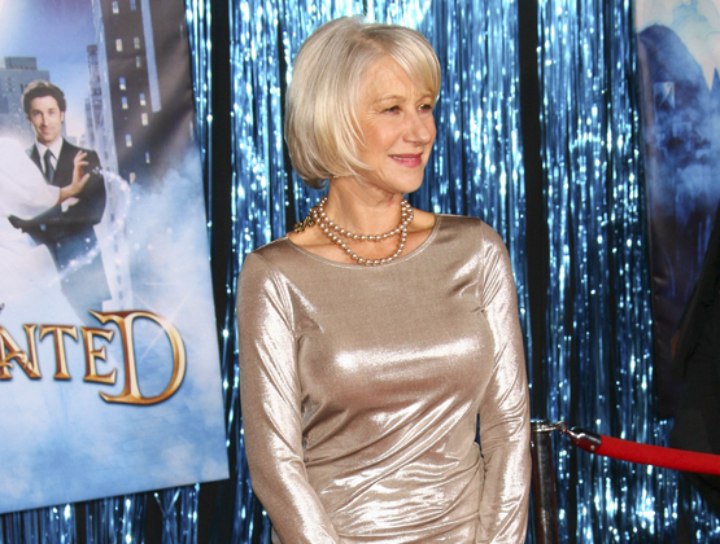 See also:
More Helen Mirren Hairstyles