Simple Blunt Haircut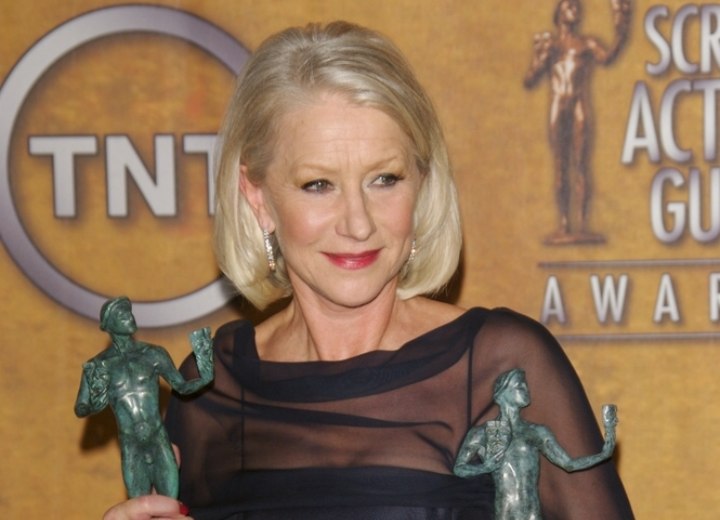 Helen Mirren's latest role is in "The Queen". She accepts her award with finesse and appears quite fetching with her Jean Harlow blonde hair against the black evening dress she is wearing on January 28th, 2007.

The smooth gloss of her hair is very apparent with this celebrity's look and the length is impressively blunt and simple.

After sectioning an off center part use your large round brush and blow dry moving the hair under, the object is to get the cuticle as smooth as possible. When completely dry apply smoothing crème and spray.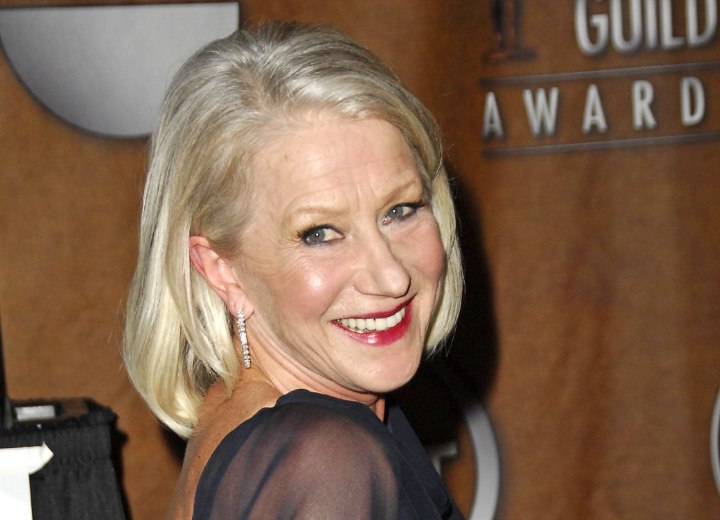 See also:
More Helen Mirren Hairstyles