Silver White Hair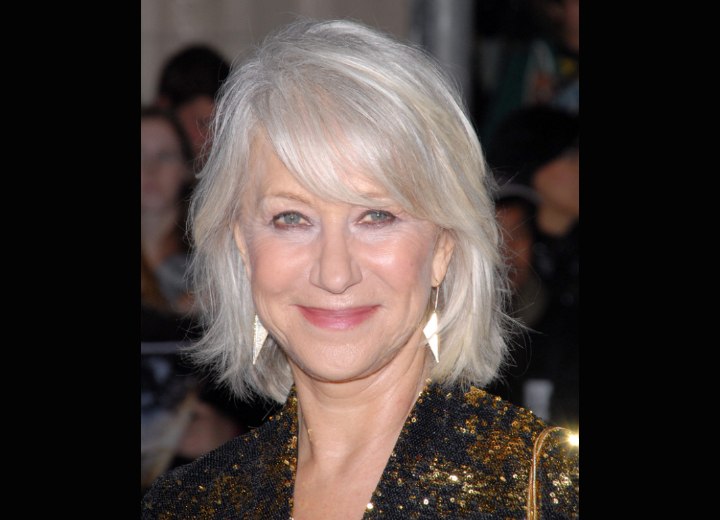 ↓ More Photos ↓

Helen Mirren is not only complete class, but will probably ever be known as her renowned acting appeal in The Queen. In fact, she is the only actress to ever have played Elizabeth 1 and 2. She attended the Los Angeles Premiere of The Tempest on December 06, 2010 and is one of the very few celebrities that have chosen to keep her gorgeous silver white hair.



Her hair is fashioned in a long layered informal style that touches the collar. Her bangs are styled upon her forehead and detailed over her eyebrow. The sides are combed away from her face to exhibit her petite ears that are wearing white earrings.

Helen is wearing a light foundation makeup with concealor and a white tone over. There is an eye liner and a small amount of blush with her rose poppy lip tone. She is wearing gold and grey sequins that present a sophistication and elegance that only Helen Mirren can endow.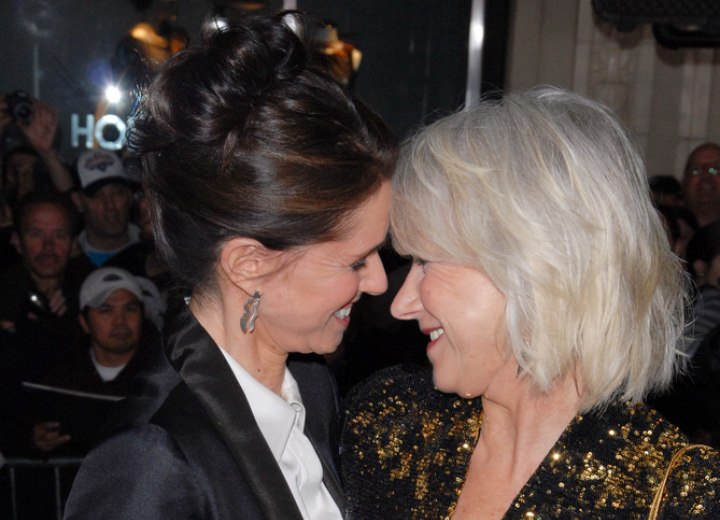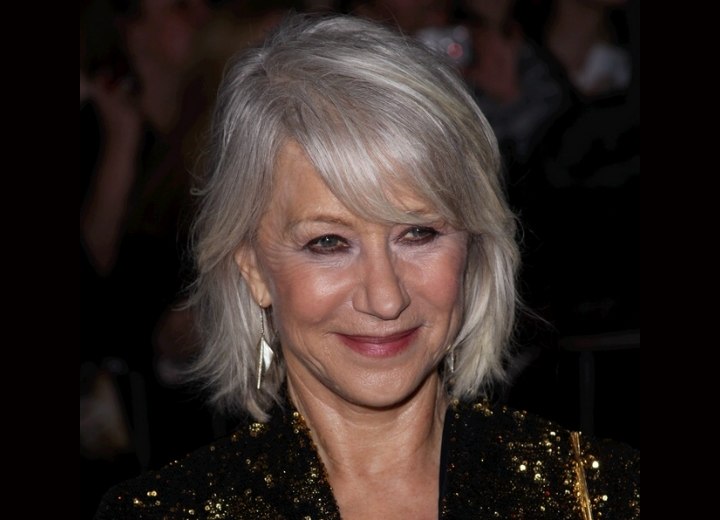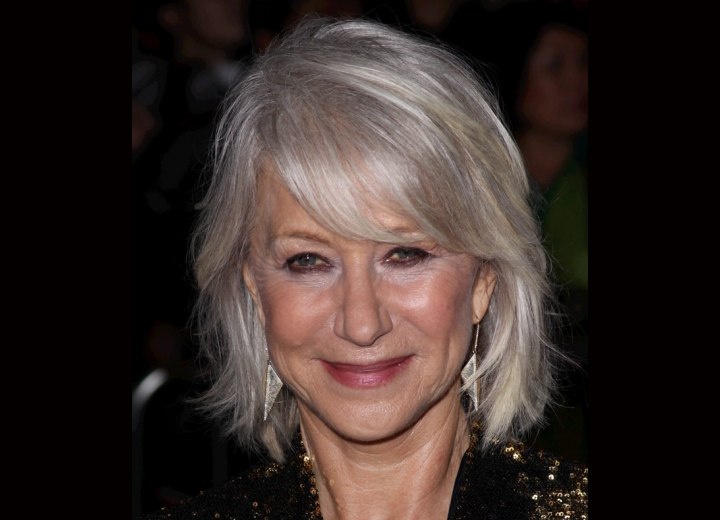 See also:
More Helen Mirren Hairstyles