Short Hairstyle with Tapering
Will you just get a load of what Hayden Panettiere wore to the 2010 CMT Music Awards in Nashville, Tennessee on June 6, 2010! I believe I am hearing the va va vooms loud and clear!


Let's first talk about her short blonde hair. Her hair is straight and cut up closely around the nape of her neck. We see a bulky section that is designed to come down from the crown to rest where the tapering started.

The top of her hair is designed to flow smoothly and join the short clips of hair along her sides. Her multi-honey blonde strips are oh so sexy with that haircut! Who said that you aren't sexy with short hair?

Take a long look at Hayden. Her eyebrows have been brushed lightly; she is wearing a warm eye shadow, eyeliner, lashes and mascara. There is a light fleshly colored lip tone, seemly without any notable blush. I would definitely apply some blush and a matching lip color to build upon her beauty.

Hayden's sexy dress is a real wow! She is wearing a black net type of covering underneath her turquoise wrapped satin dress with matching 7 inch(?) heels. Seriously, who knows how high her heels are they sure show off the muscles in her legs.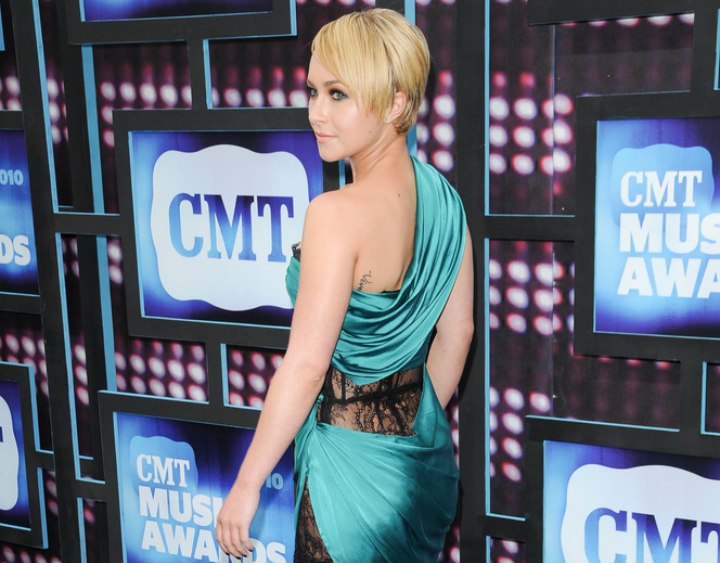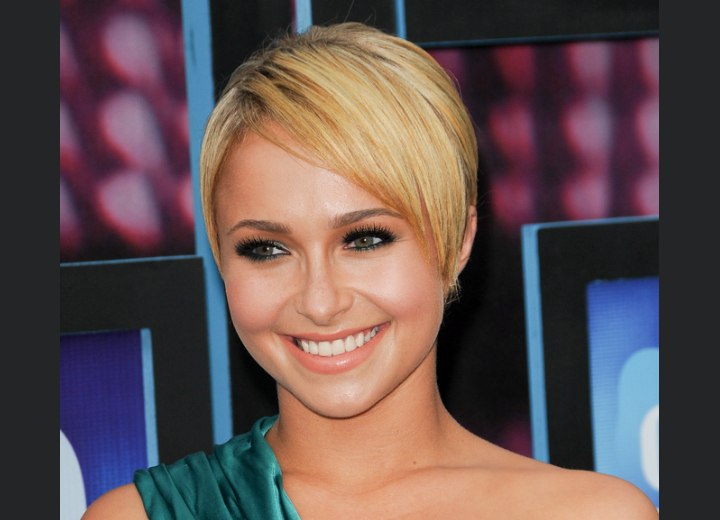 Related Post:
More Hayden Panettiere hairstyles