Hayden Panettiere's New Short Haircut

Panettiere's new look flowers her oval-heart shaped face. Just a simple blow dry with some gel and you are out the door. Her bronzy colored face gleams with a healthy glow that many would covet today. Her eyebrows are darkened, smoky eye shadow, eyeliner, lashes and mascara all completed with blush and a white pink lip color.

Hayden Panettiere was seen at the 2010 World Music Awards on May18, 2010 sporting a brand new short haircut. Her sides were cut around her ears and shingled around the nape. There was just enough length on the top for the desired height that is so in vogue today.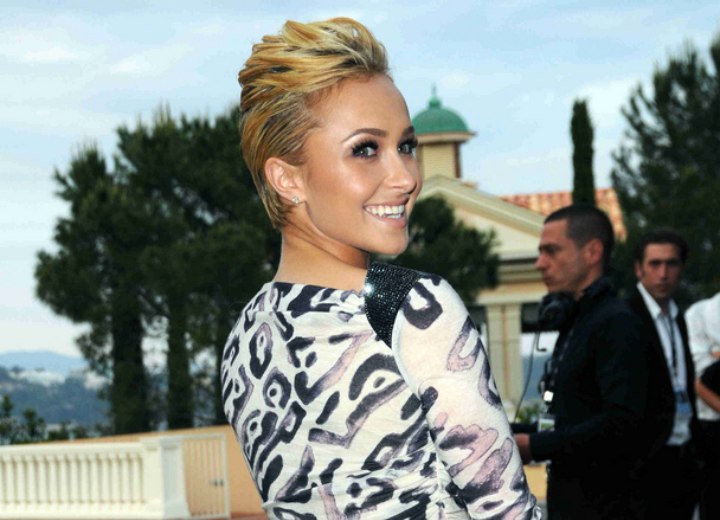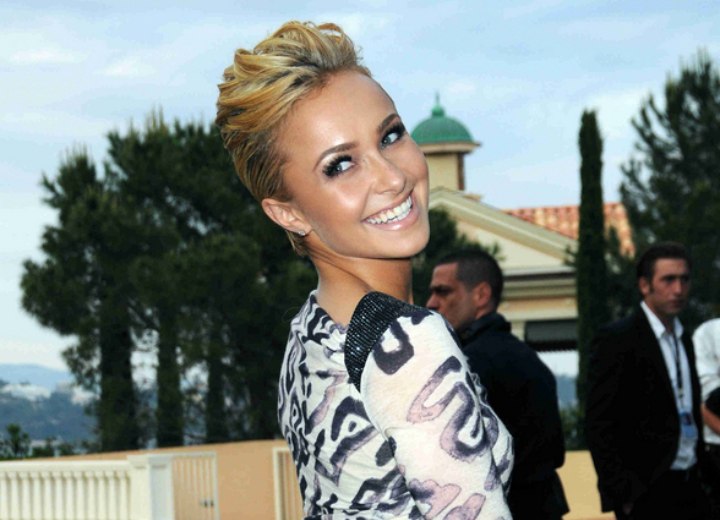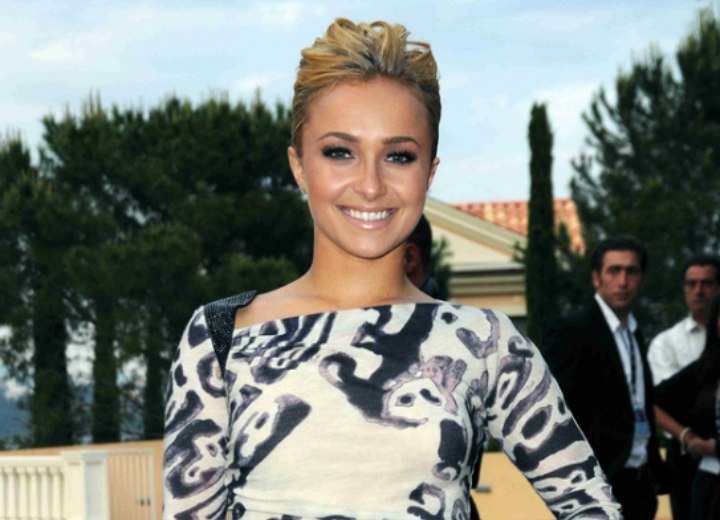 Related Post:
More Hayden Panettiere hairstyles