Snug to the Scalp Updo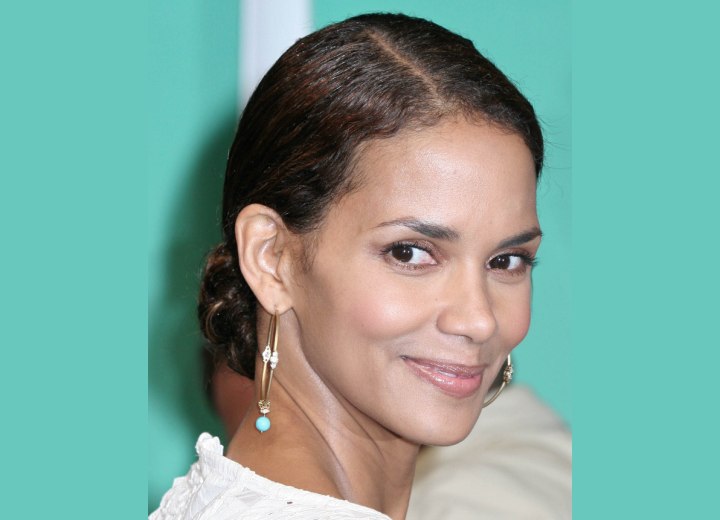 ↓ More Photos ↓

A fantastic look somewhere between Flamenco dancer and Ballerina was Halle Berry's choice for an evening in New York City, promoting Oral B's new "Pulsar" toothbrush on July 13th, 2005. This dramatic updo is a classic and very elegant, while actually being fairly easy to make.



All of her hair was pulled back tight after a straight partition line was drawn just off center. The hair was bound at the base of the head and formed to a small bun. This bun is full of small curls, which, in their playfulness make a wonderful contrast to the strict appeal of the rest of her style.

Another pretty and romantic touch is the slightly waved line along her face that is the result of her natural curl being pulled almost straight. A great look to show off beautiful earrings!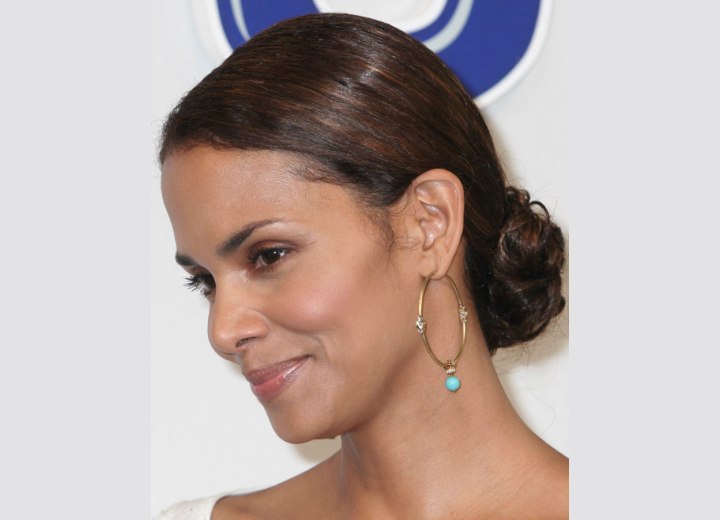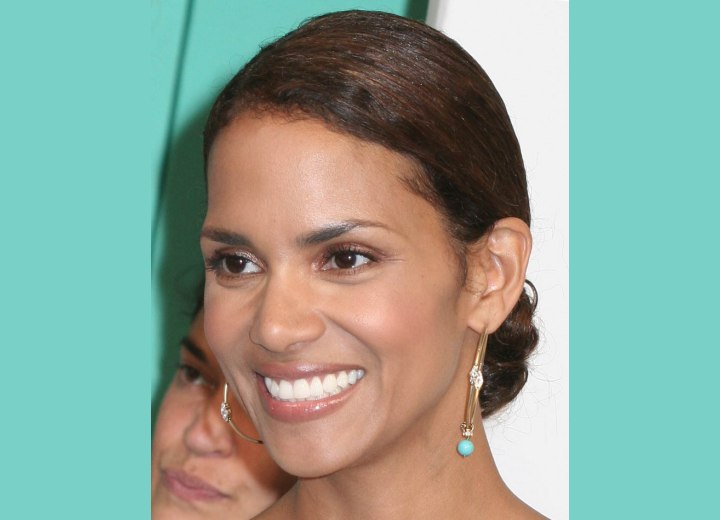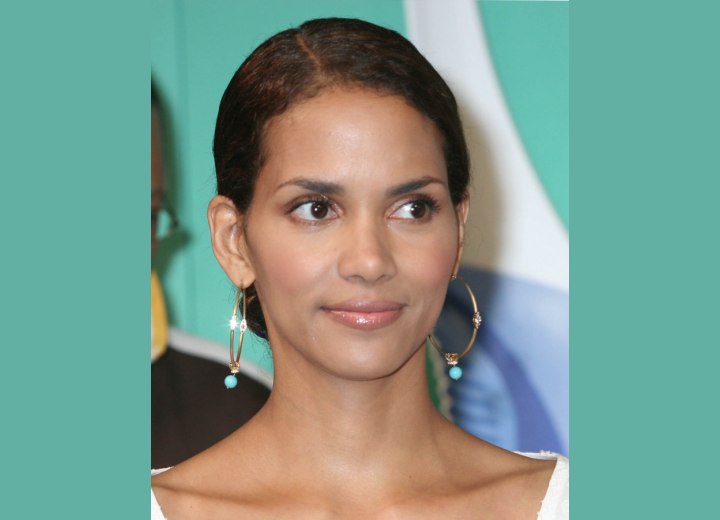 See also:
More Halle Berry Hairstyles