Halle Berry with Long Straight Hair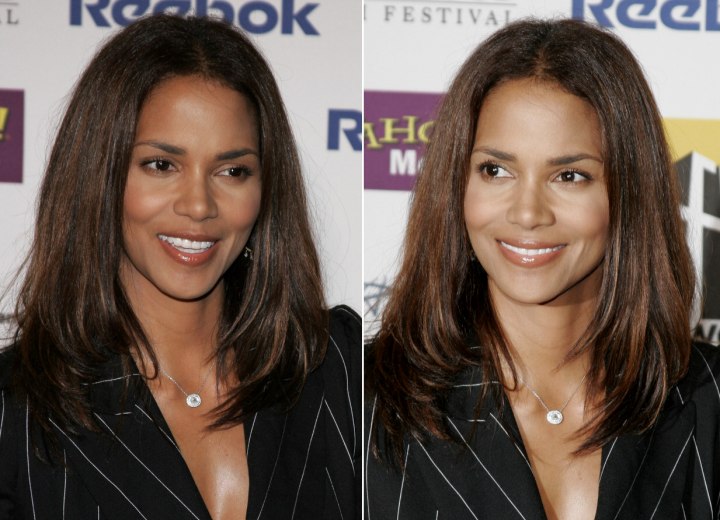 ↓ More Photos ↓

Halle Berry has made some strong fashion statements and follows her own tune when it comes to style. Her hair made headlines when it was cropped super short and especially since then her looks are subject to much publicity.



One October 24th, 2005 Halle sported a long and sleek hairstyle at the Gala Ceremony for the 9th Annual Hollywood Film Festival Awards in Beverly Hills. The simplicity of this straight look is nothing less than captivating.

The hair looks like it was cut to the same length, a few inches below the shoulders. However a few layers were cut into the lower sections to provide some volume and most of all movement.

Together with the texture in the tips and good styling the result are generous curves with a stylish and flirty attitude. The shape of the hairstyle is a perfect choice for Halle's face shape as the color is a perfect match for her skin tone.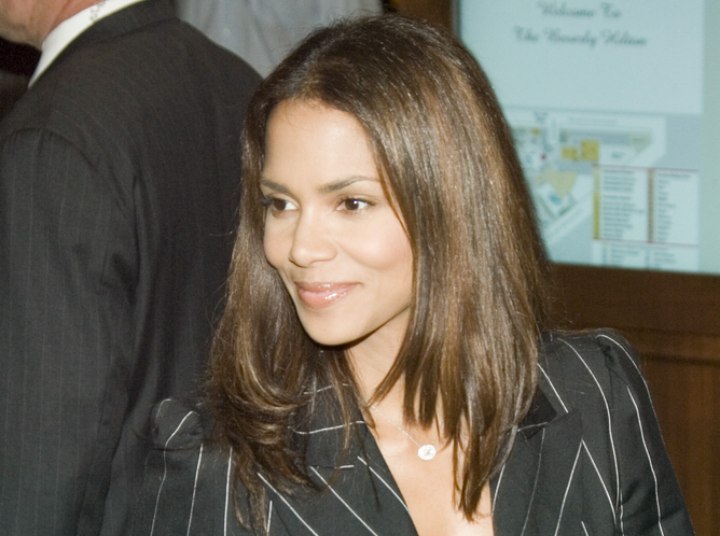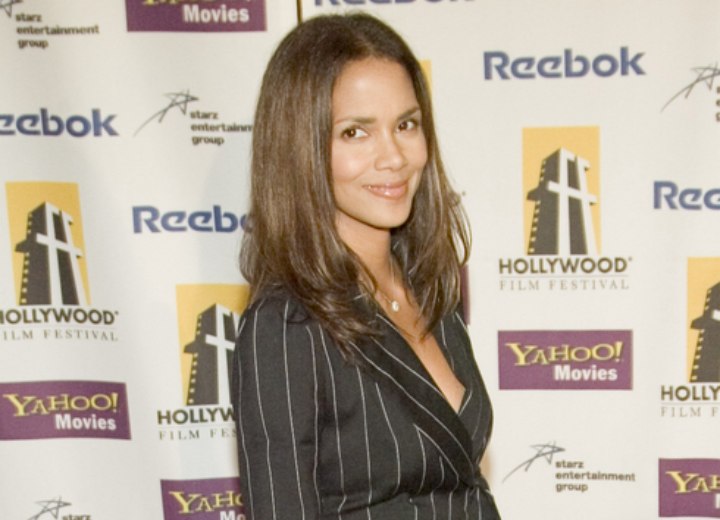 See also:
More Halle Berry Hairstyles