Halle Berry's Bob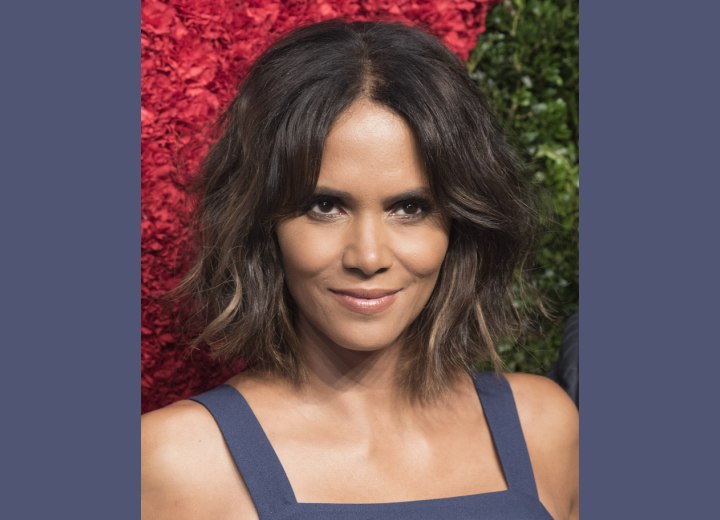 ↓ More Photos ↓

The 2014 God's Love We Deliver, 8th annual Golden Heart Awards Gala on October 16th brought out many A-list celebrities to include Oscar-winning actress, Halle Berry, who certainly did not disappoint as she debuted a fresh chin-length style.



The unbelievably gorgeous forty eight year old mother of two slayed another carpet donning a white cut-out dress with navy trim by Michael Kors. Typically Halle sports an adorable pixie style, however in the past few months she has switched it up by giving us some extension love.

Halle's delicate waves delivered a feminine tone yet the bob length provided an ingenuous and powerful look. Her ends are a few shades lighter to give an ever-so-chic ombre look as the lighter color on the bottom really allows focus to be drawn on the great texture and movement given in her haircut.

To duplicate Halle's hair style all you will need is a curling wand, your fingers and hair spray! Next, sizeable two inch sections starting from the eyes are wrapped around the hot barrel down to the ends of the hair. After the hair has cooled, fingers are run through to give a tousled look and hair spray is applied for supreme holding power.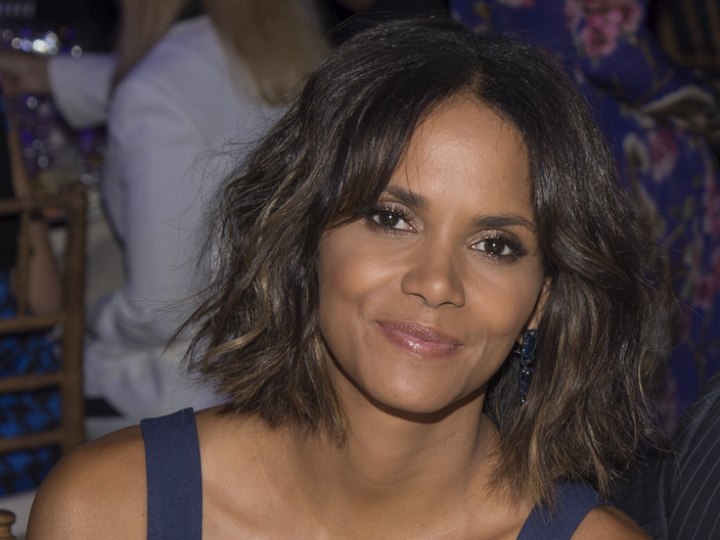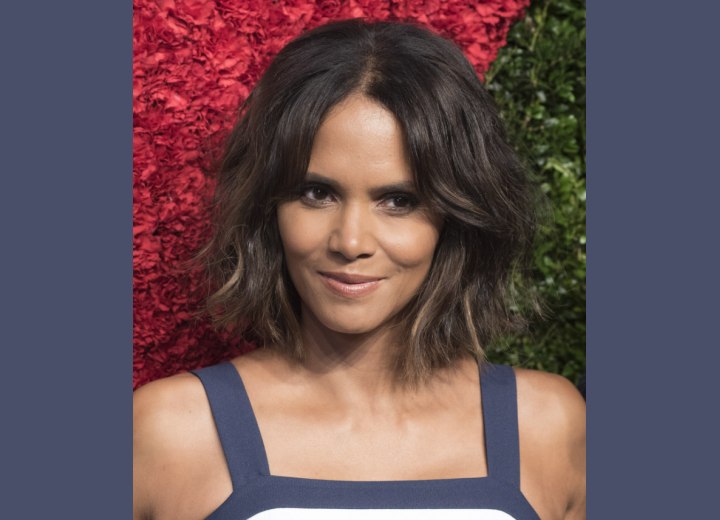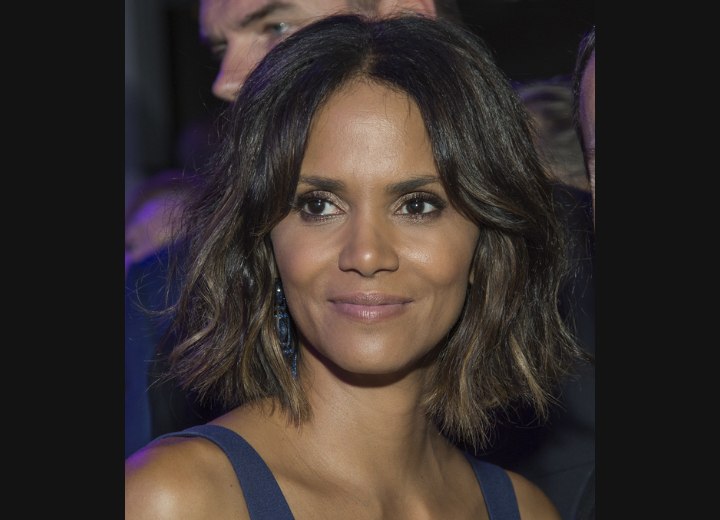 See also:
More Halle Berry hairstyles