Halle Berry's Short Haircut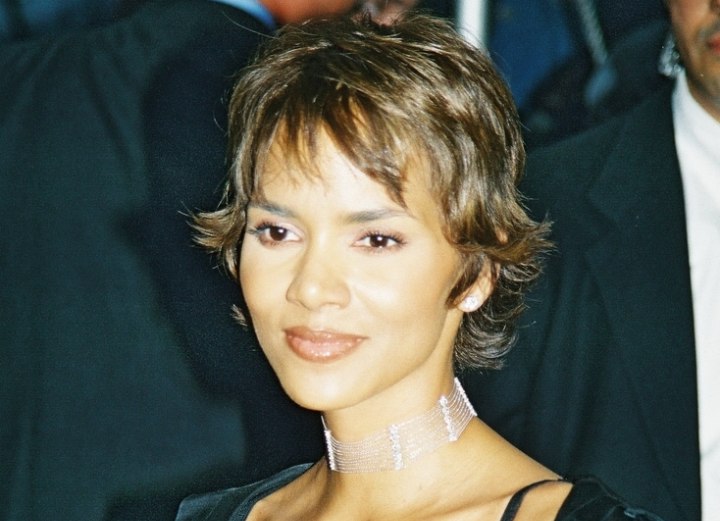 ↓ More Photos ↓

Halle Berry is one of the most beautiful ambassadors for short hair. With her radical short haircut she made Hollywood fashion history and blazed the trail for many other women's locks to fall.



The look in this photo is slightly longer than the extreme short hairstyle she sported before but not less elegant and edgy at the same time. The textured tips were curved outward for a sexy and wispy look with a high flirt appeal.

Caramel colored highlights on her deep brown hair let the sun shine in and also boost the motion and dimension of the style. The length allows her to tug the hair behind the ears and also for her natural curl to come through. More volume and movement are the sexy result. Her fringe is anchored on the side and draped diagonally across her forehead.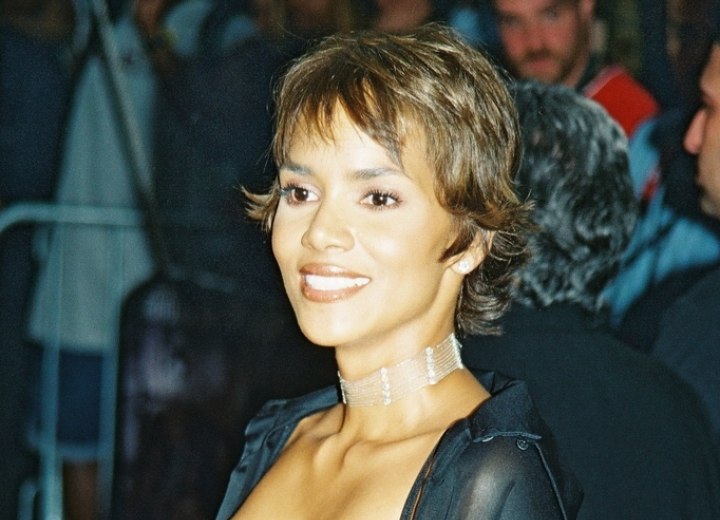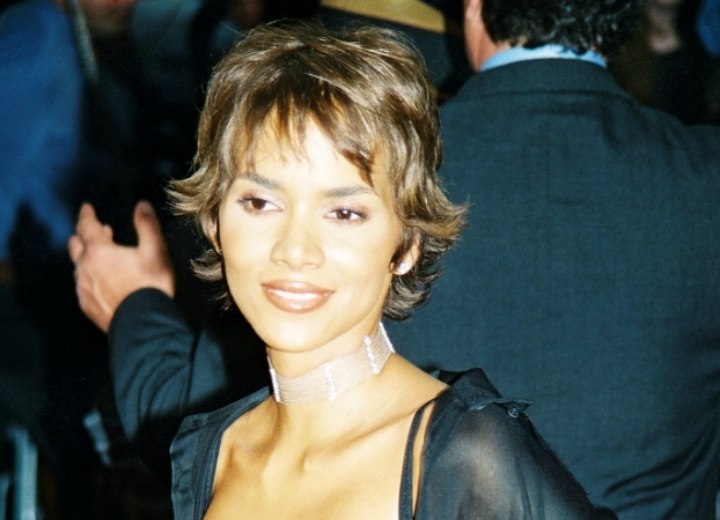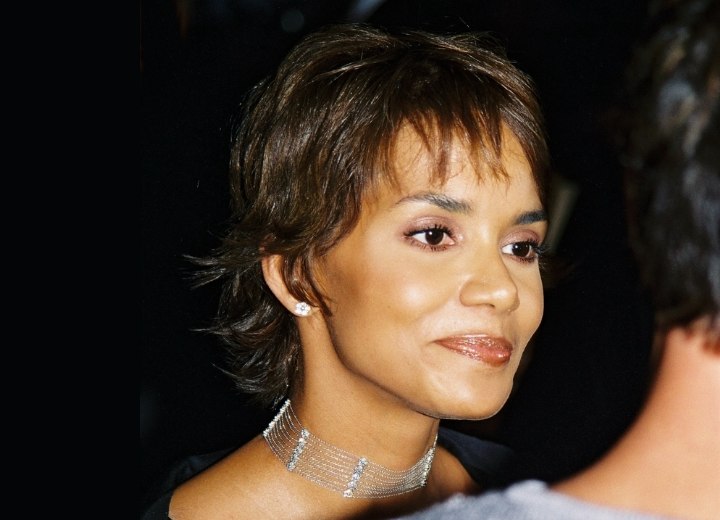 See also:
More Halle Berry Hairstyles