Halle Berry's Hair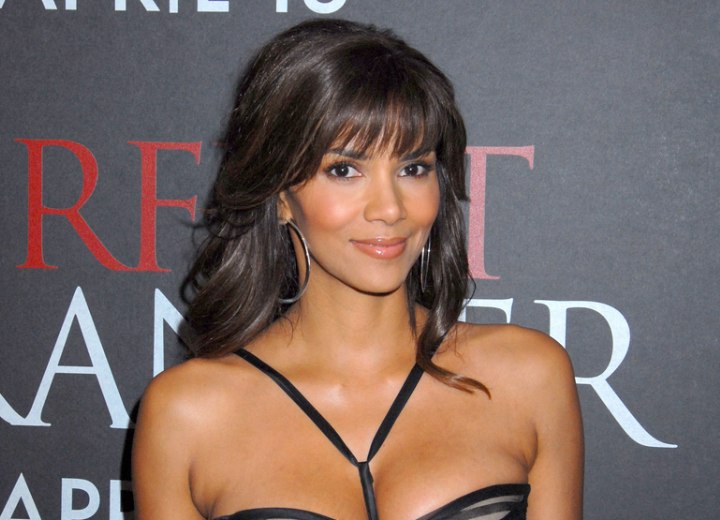 ↓ More Photos ↓

For the New York premiere of her movie "The Perfect Stranger" Halle Berry put her perfect body in a sparkling Versace dress and bounced her hair to full volume.



The girlish, yet feminine and stylish hairstyle gets its energy from the well defined waves and curls that cascade down her back.

A sophisticated touch is the high crown, that was teased to extra pouf and a few strands were pulled from the front, fasted in the back to create an elegant line on the side. The textured bangs brought a youthful frame to her face and emphasized her eyes.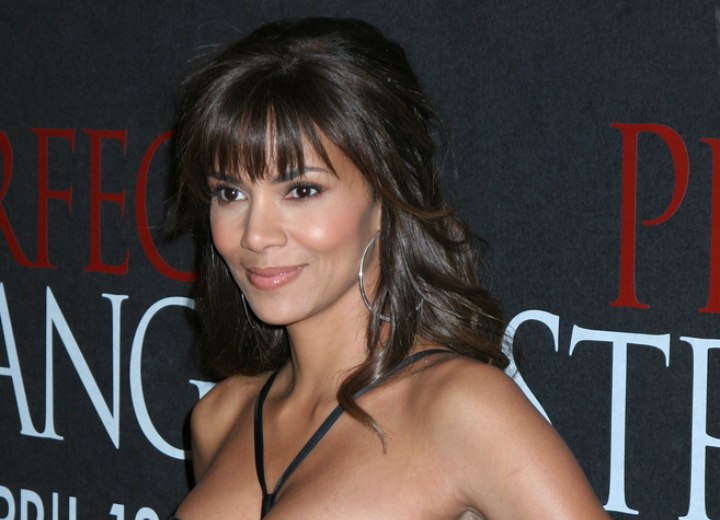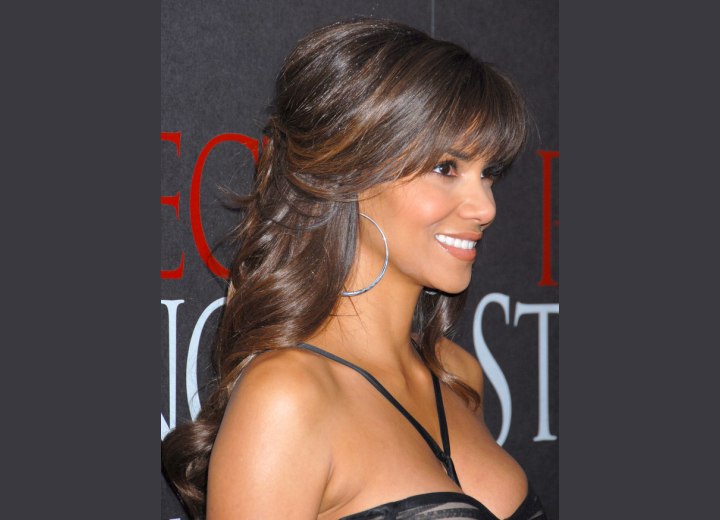 See also:
More Halle Berry Hairstyles