Sleek Bob for a Heart Shaped Face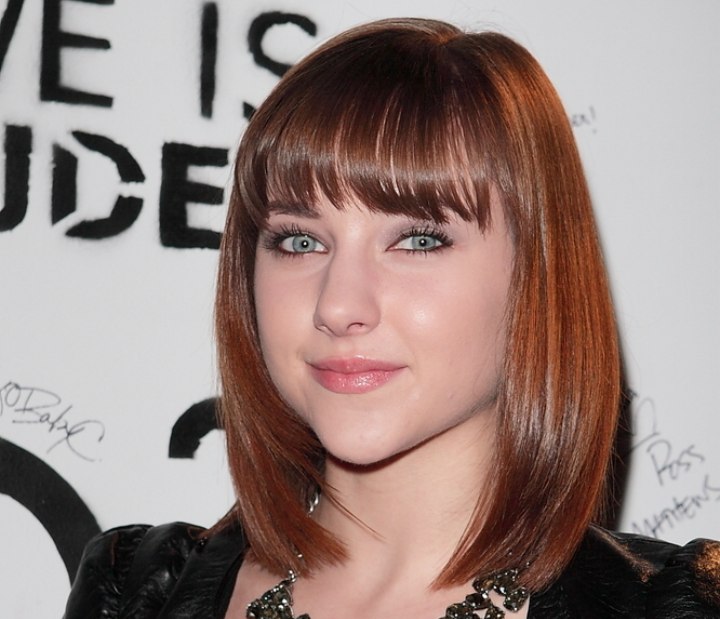 Click to enlarge

Haley Ramm attended the Valentine's event "Love is Louder" that was hosted by Brittany Snow on February 15th, 2011.

Haley's hair was worn in a sleek cool bob that covered her neckline and with a small angle on the sides cuffing toward each other. Her bangs that were delightfully shorter than the usual long pieces that we see today, hung just over her brows. The bob haircut works well with her heart shaped face.

Haley's detail of hair colors ranged from reddish browns, caramel reds to golden beige reds which made the lines in her hair quite striking in all manners of lighting whether she was in or outside in the sunshine.

Make-up can be a challenge at times and Haley's was perfect as she wore a pure milky foundation that brought her a dewy complexion. Her eyebrows remained fairly natural appearing and thick, she wore a concealor, a smoky shadow, eyeliner, lashes and mascara. Her bow shaped lips were given a light pink tone.

Her black leather gothic look was just the outfit to wear with her gorgeous multi-toned red hair.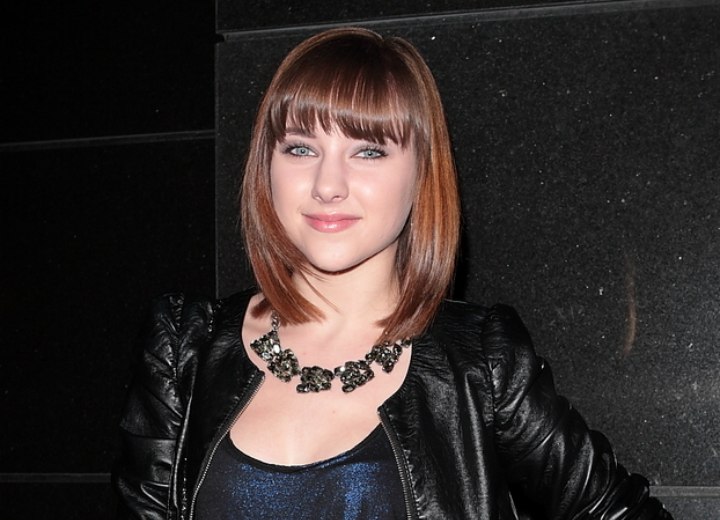 Related Post:
More Haley Ramm hairstyles