Hair Twirled Up in the Back
Haley Bennett has this awesome pepper spicy colored hair that has a few strokes of blonde designed in her hairstyle and she gaily wore her red attention getter at the Comic Con International in San Diego on July 23rd, 2009.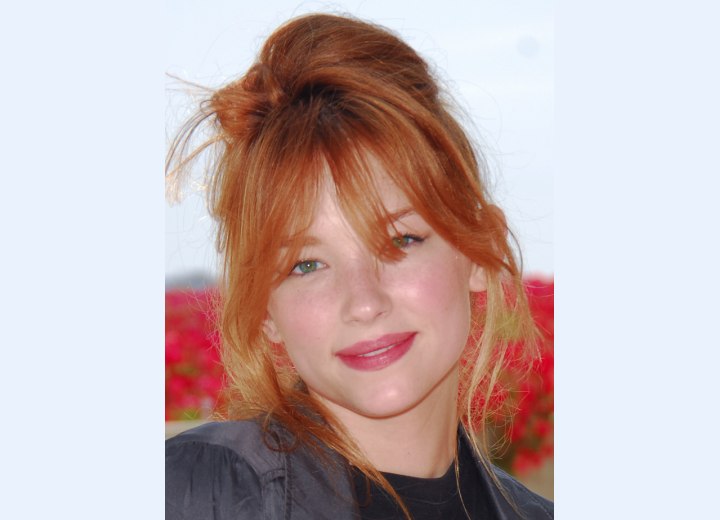 Click to enlarge

A red attention getter is was, with the hair twirled up in the back and thick loose tendrils by the side of her face. The bangs are long enough to hang way below her eyes and are draped like a curtain on each side of them, with the exception of one lone piece that deliberately flanks over one eye. If there was anyone who looks outstanding in red hair it has to be Haley. With a dewy pink complexion and pools of blue eyes, she is definitely a picture to behold.

Anytime, you are considering an updo, you are certainly thinking in the right direction, no matter what your plan is, because you'll always go to the top of your class. Updos bring elegance and sophistication on the wearer, which they would normally not have. An updo will bring neatness and a refined look to your outfit that hanging hair cannot bring. It also brings an air of mystery. In one simple evening, through an elegant updo, you can become an enigma.

Haley wears her makeup light and translucent with medium thick eyebrows, mascara, light brown eye shadow, light pale pink blush and a raspberry rose lip color. Very beautiful and well done.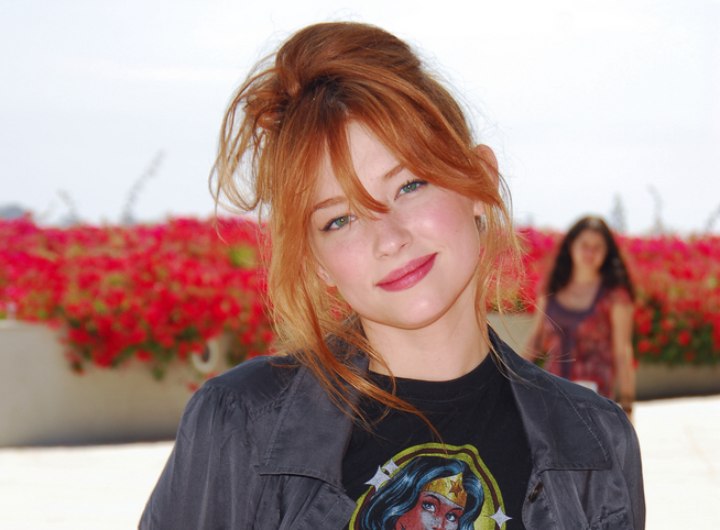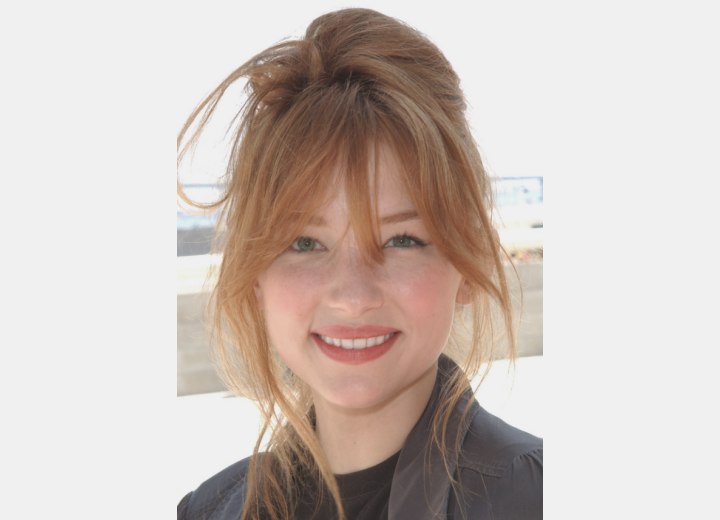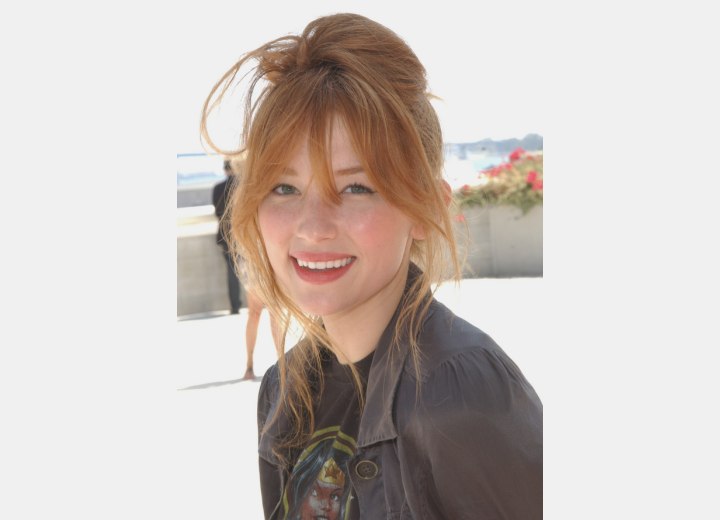 See also:
More Haley Bennett hairstyles