Ginnifer Goodwin's Short Hairstyle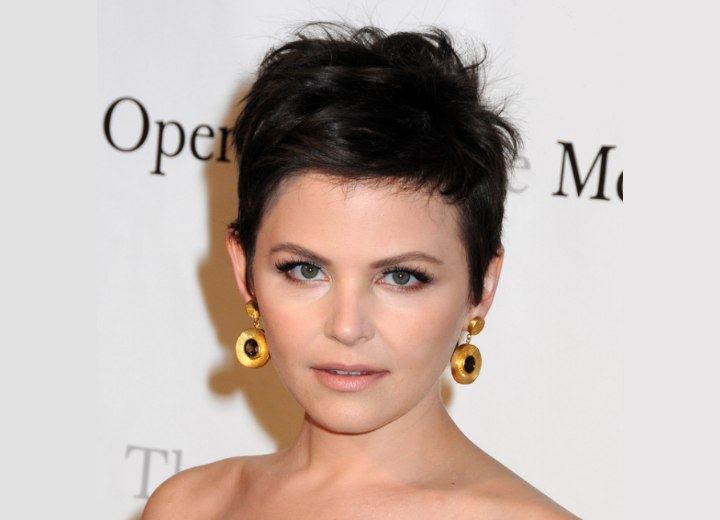 ↓ More Photos ↓

A daring Ginnifer Goodwin wore her short hairstyle to the "The Metropolitan Opera: Armida" premiere in New York City on April 12th, 2010. Her hair had a lot of pop and plenty of pizzazz as it was chopped in playful layers that brought out the fluff and pouf on the top. Most of her short hair was blown dry over her head.



The bangs were also cut short and placed above her forehead exposing her facial features. Ginnifer's sides were cut around the ears however leaving enough fringe to lace over a bit. Ginnifer's pixie haircut is an easy and quick fix that can be done with the blow dryer and your hand.

One of the first things we notice about Ginnifer is her pretty eyes, next the color of her hair, her bow shaped mouth and gold earrings. Her eyes are rich with medium thick shaped eyebrows that have been subtly darkened to present an allure in her enhancement.

She is wearing dark shadow, eyeliner, lashes and mascara. A light blush has been applied and goes quite well with her flesh colored transparent lip tone. Her gold earrings give an elegant presentation with her short dark hair and dark eyes.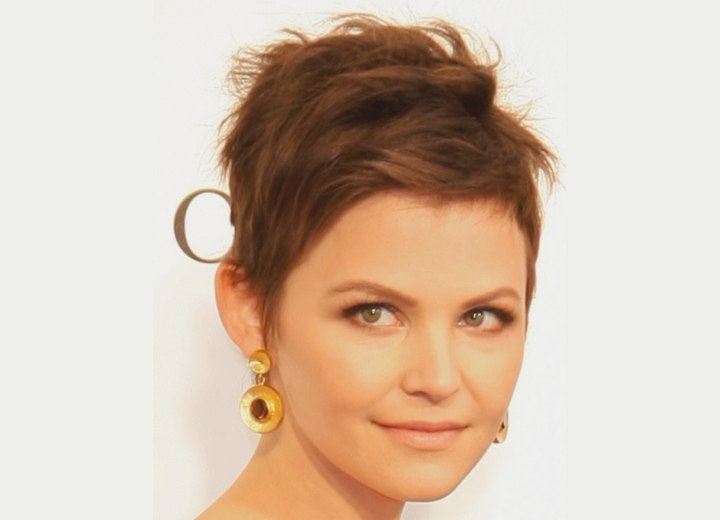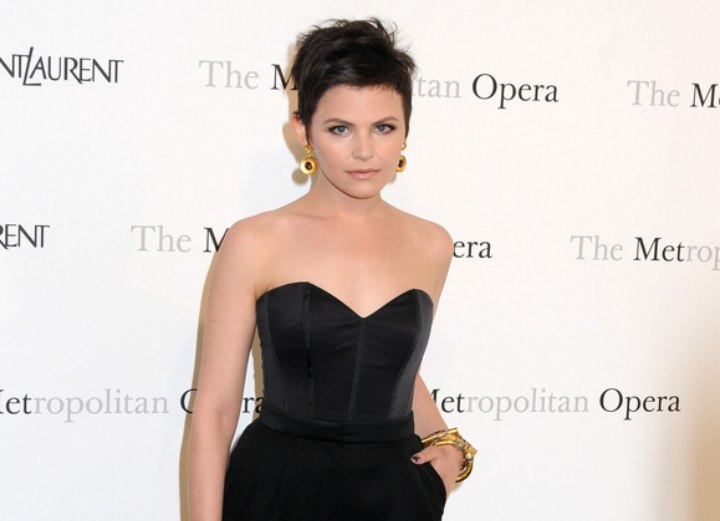 See also:
More Ginnifer Goodwin hairstyles