Short Clipper Cut Hair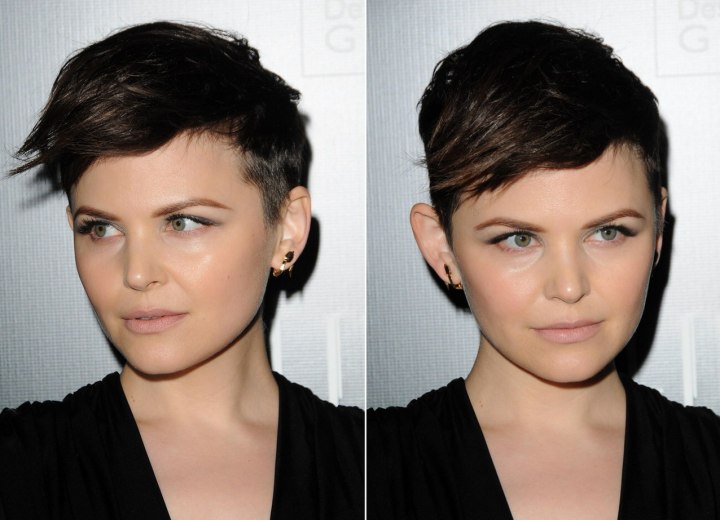 (Scroll down for more photos ↓)

Those that are used to watching Ginnifer Goodwin on Television are no doubt used to seeing her with long hair. She is keeping her hair in a shorter length these days and wore it at the 13th Annual Costume Designers Guild Awards in Beverly Hills on February 22nd, 2011.



Her hair along the sides is clipper cut short and around her ears. The back matches the sides and is in a specialized high and tight (but not military) close cut. Her crown begins to fluff up with a little bit of length and gets longer as it is combed toward the front and over in a sassy hefty bulk. Ginnifer is wearing a fun haircut that needs little styling that would take about 5 minutes for a simple blow dry with your fingers and spritzing.

Ginnifer has a coveted complexion that is set on a pretty oval shaped face. Her eyebrows are expressively arched along with a smoky sage eye shadow. She is wearing thin eyeliner, lashes and mascara with a white pink lip tone. Her small gold earrings give real pizzazz to her petite elfin appearance.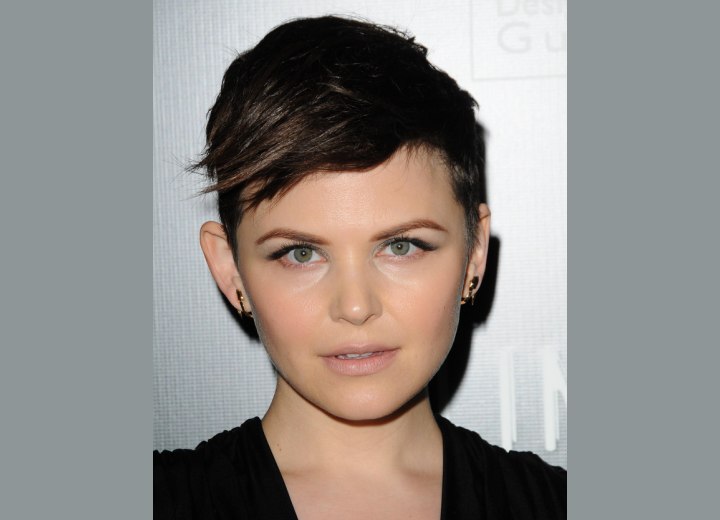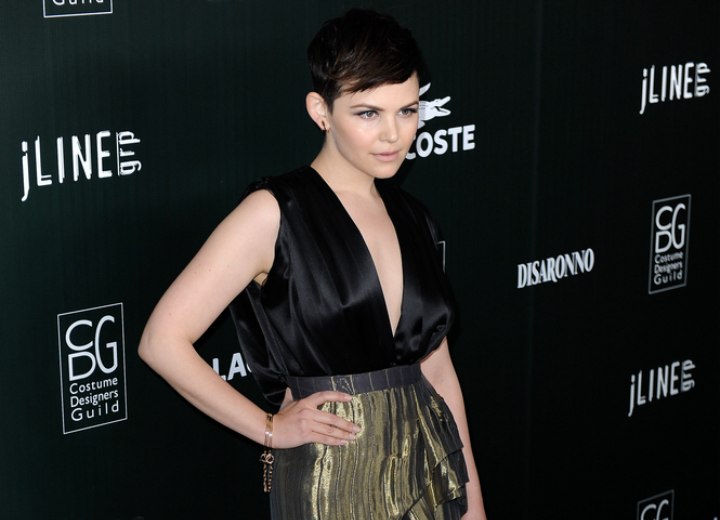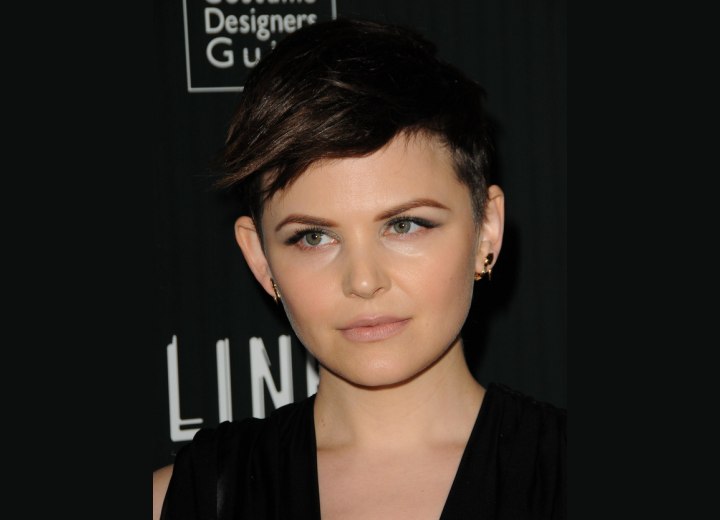 Photos by PR Photos

See also: More Ginnifer Goodwin hairstyles