Long Hairstyle with a Hairband
Emmy Rossum is seen with all smiles for the photographers at the Teen Vogue Young Hollywood Party on September 20th, 2006. Her long hair is combed back from her face and secured with a bowed black hairband.


Her hair was also filled with stripes of caramels, warm and dark browns and thin pieces of gold. The puff in her hair was rounded along the top section and met with the large hefty curls below her shoulders.

Emmy's makeup is conservative as teenagers should be with the look of naturally tweezed eyebrows, eyeliner, lashes and mascara. There is a slight tone of blush and a pale pink lip tone. The black satin dress with round Peter Pan collar Emmy is wearing helps to display a youthful beauty full of the expectations that fame brings.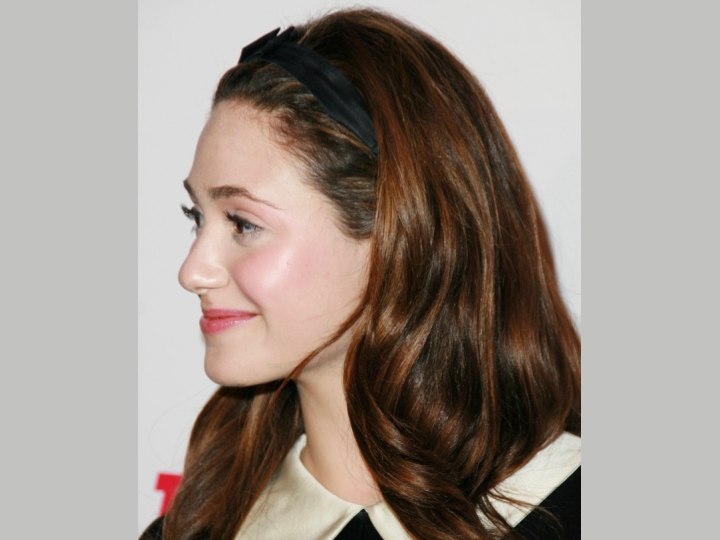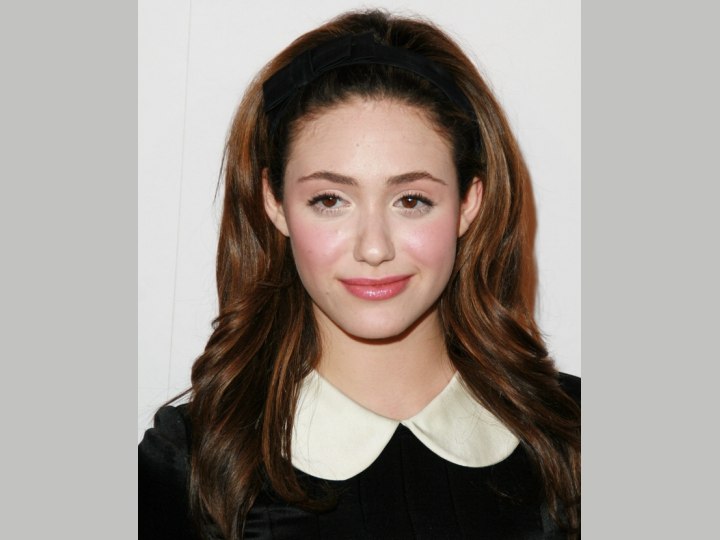 Related Post:
More Emmy Rossum hairstyles