Long Hairstyle with Large Curls
Emmy Rossum hosted the cover party of "Vegas Magazine" on February 4th, 2011 and she was wearing a bright red silk top that matched her bright red lip color.


Her hairstyle was created with an off centered part with a super long top that bloused over her head on the sides. The rest of her hair had the large and lazy round curls that are so in fashion everywhere we look today. Her look is quite different from the yesteryear of 2006.

Emmy appears to have an oval shaped facial structure with soft rounded eyebrows, a light and subtle warm eye shadow, eyeliner that is applied closer to the outer sections of her eyes, mascara, blush and the lip tone. Red coloring is always a champion on a brunette that has a medium to light skin tone.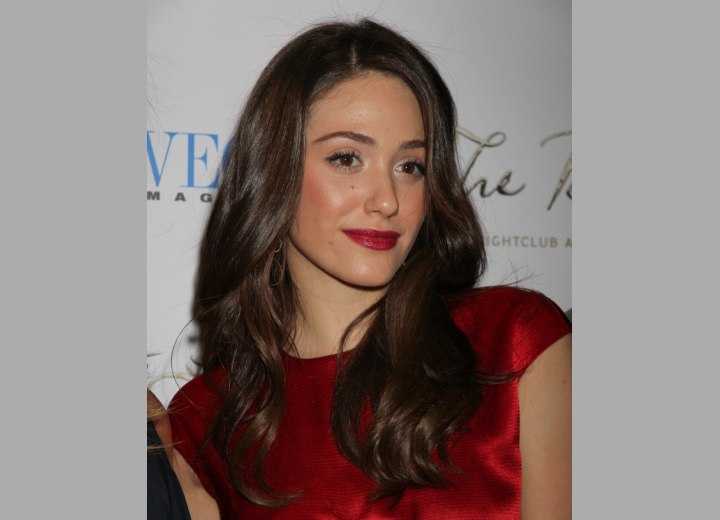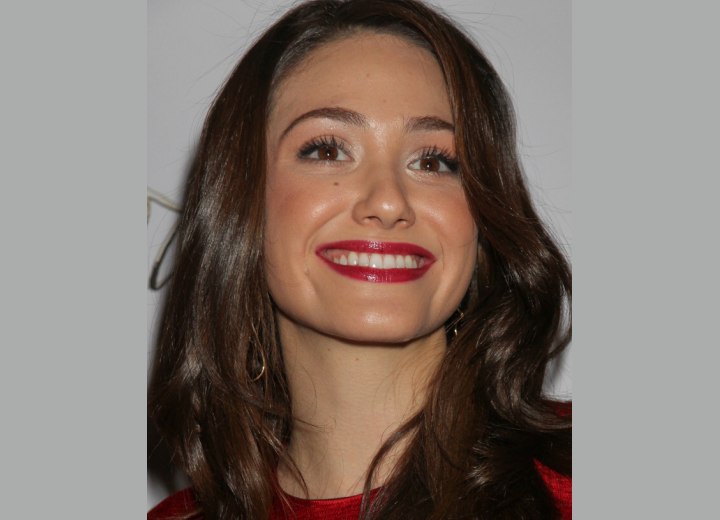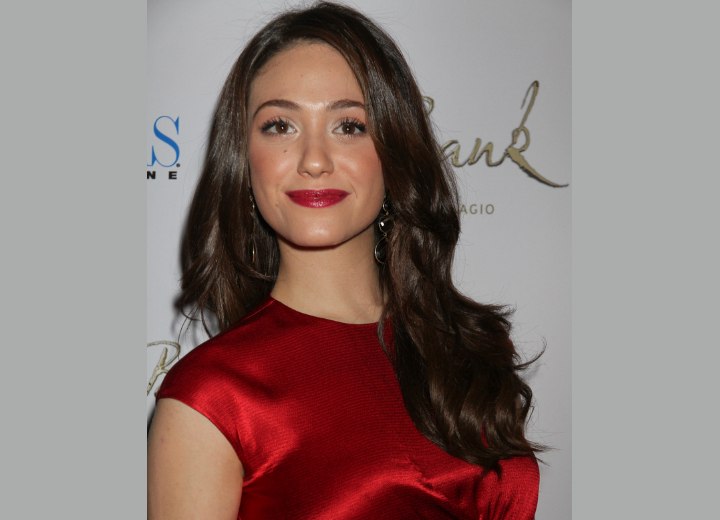 Related Post:
More Emmy Rossum hairstyles