Long Hair Brushed to the Side

Born in Montreal, Québec, Canadian actress Emmanuelle Chriqui hosted "Vegas the Magazine's Spring Issue Bash" on March 12th, 2011. Her long coal black hair was worn with a pouf in the crown and all of her hair was brushed over to the side to be tied securely with flipped curls and idle long curls spraying around her shoulder. Her bangs were combed smoothly over to the one side that blended in with the garlande.

Emmanuelle's semi-updo is something you can do for yourself. After washing and conditioning your hair, roll it with conventional rollers in the direction you desire. Brush vigorously when dry and then begin to style your hair with a gentle backbrushing all over your head. Begin to smooth over with your brush while you bring the hair over to the side and secure with a band or pin leaving the short hair to flip up and the long hair to curl. Fix the bangs smoothly over onto the forehead and spray.

Emmanuelle has a very youthful fresh look with her makeup. She has that coveted olive skin tone and is wearing a sheer foundation with stunning dark eyebrows, smoky shadow, eyeliner, lashes and mascara. There is bronzing and blush with a natural pink lip color.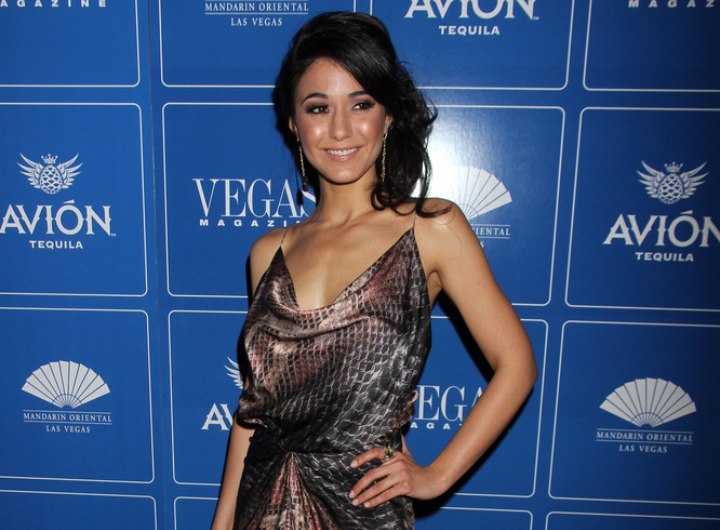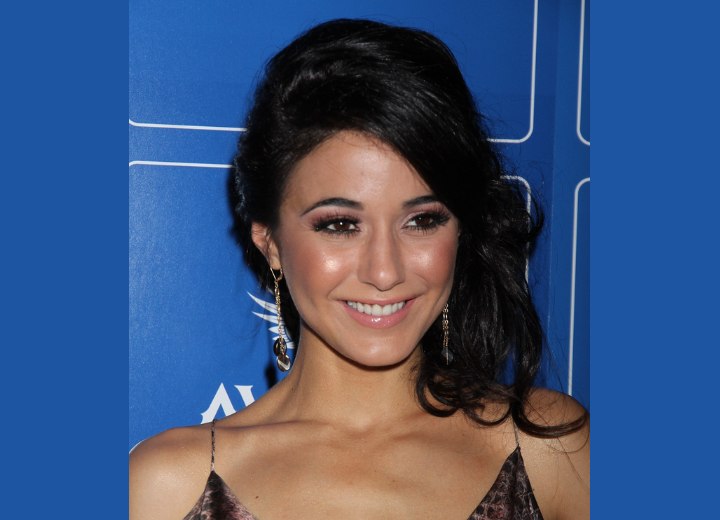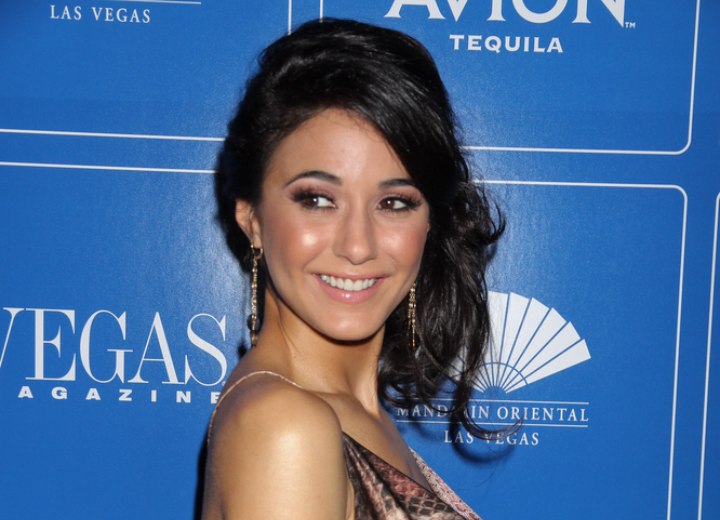 Related Post:
More Emmanuelle Chriqui hairstyles