Straight Hairstyle with Slithered Ends
Elizabeth Banks joins the ranks of long straight hair. Slithered ends are carefully created around her layered hair.

Her hair color ranges from the golden red root area with splices of gold paneled throughout the lighter sections of her beige blonde. The reddish area being the closest to her face brings out the desired pinkish tones and magnifies the blue in her eyes.


Her light transparent make-up blends well with the neutral lip tint and theme of her hairstyle. I would change a few things. Ms Banks could be even more beautiful if she had some kind of color around her neckline.

Perhaps a dark teal that would bring more color to her face. This would definitely promote more sophistication in this dressy affair. I would also style her hair up and give a few fans in the crown, along with one single jeweled hair ornament.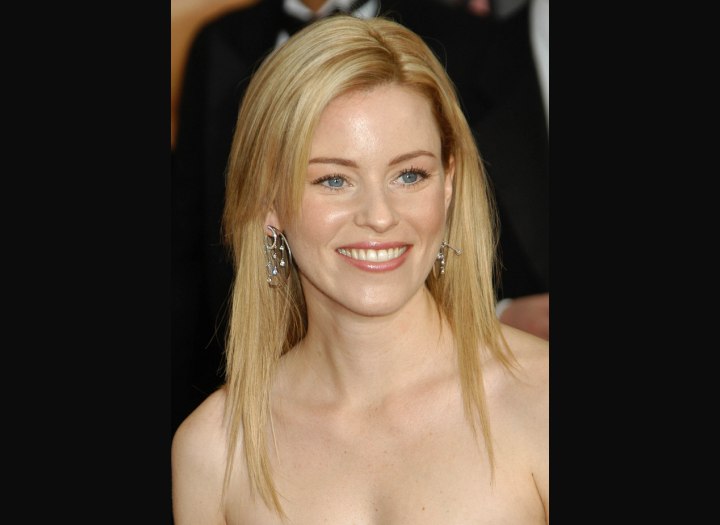 Related Post:
More Elizabeth Banks hairstyles