Hairstyle with Ends Flipping Up

Elizabeth Banks is a gal of diversity and we can see that her hair is cut in a medium length hairstyle with layers and the ends flipping up in the back. There is a long movement of her hair that smoothes over her face with plenty of poufy volume.

The easiest way to have this hairstyle for yourself is to roll your hair with large rollers going over to the other side of the head. Keep the rollers rolled under in a horizontal fashion until you get to the bottom and bring two rows rolled up for the flip you see in the photo. Brush vigorously when dry and leave your hair to lie where it desires.

This is a girl next door hairstyle that can be dressed up as pictured with the many necklaces worn by Elizabeth or informal with a plaid shirt and jeans.

Another attractive way to wear this look is to bring the hair back to the nape of the neck and fasten it with a ribbon or ornament for a more subtle expression.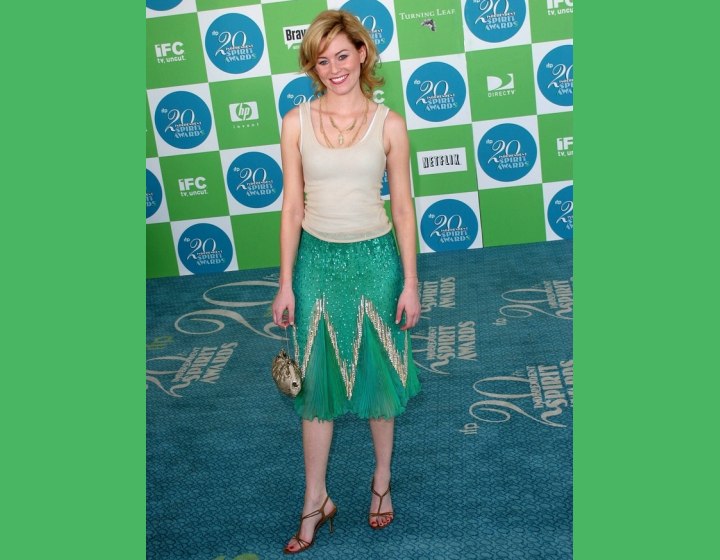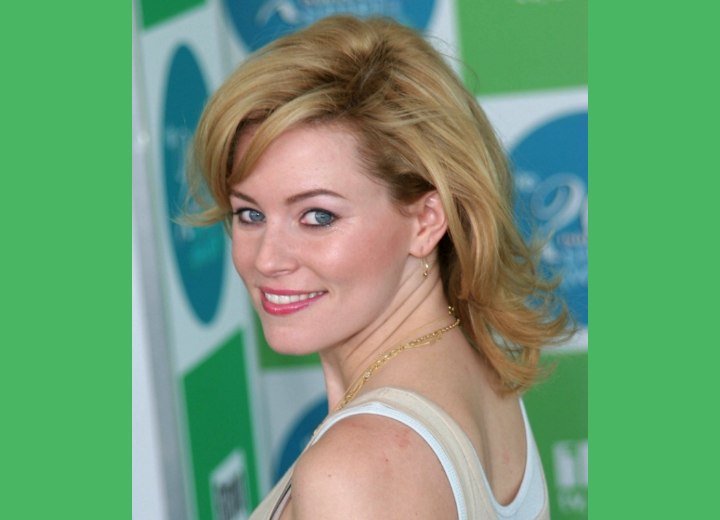 Related Post:
More Elizabeth Banks hairstyles