Diane Kruger - Shoulder Length Hair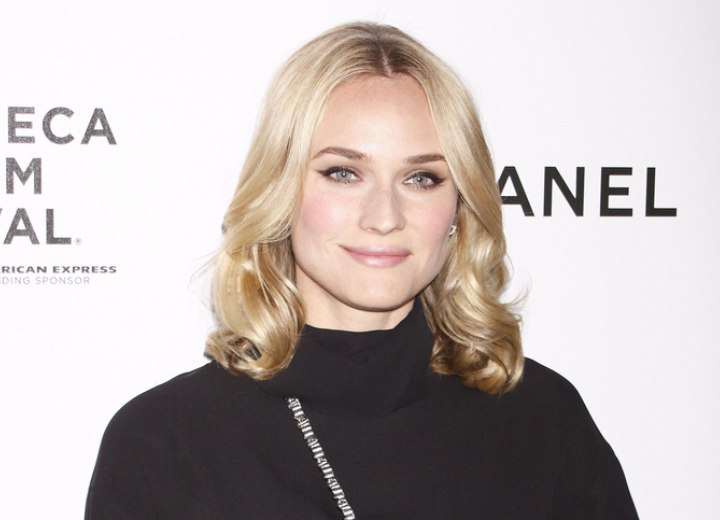 ↓ More Photos ↓

Diane Kruger was seen at the 8th Annual Tribeca Film Festival in New York City. She wore her hair at shoulder length with a sharp part in the middle of the head.



It is loosely curled at the ends and the curls fall on either side of the head to touch the shoulders. Her hair color is a shiny blonde and her mid-length hair shows a lot of body because of the curls near the ends. It is swooped across the forehead - close to both eyes.

Diane wore a cozy and loose turtleneck blouse and white capri pants that fit just below the knees; similarly to the style that a jockey would wear. Her black shoes are strappy with a cut out peephole at the front and her black and silver purse with a chain link handle is worn over her torso.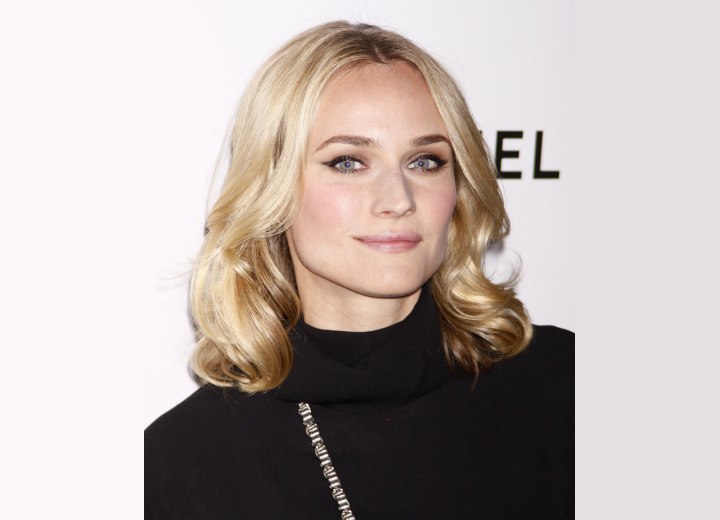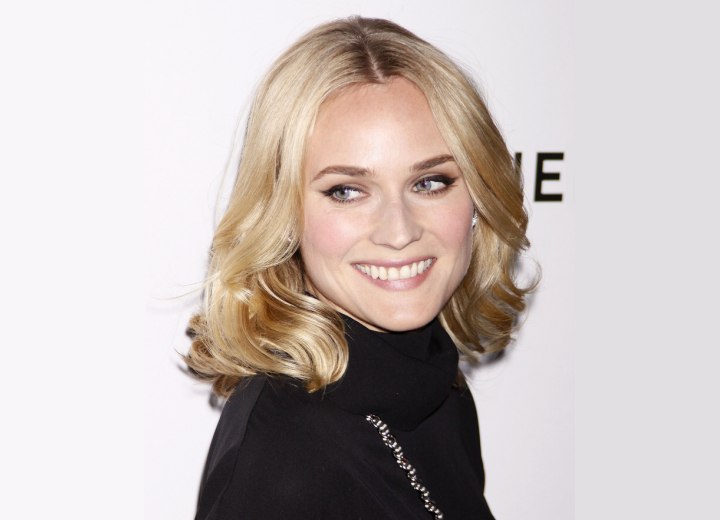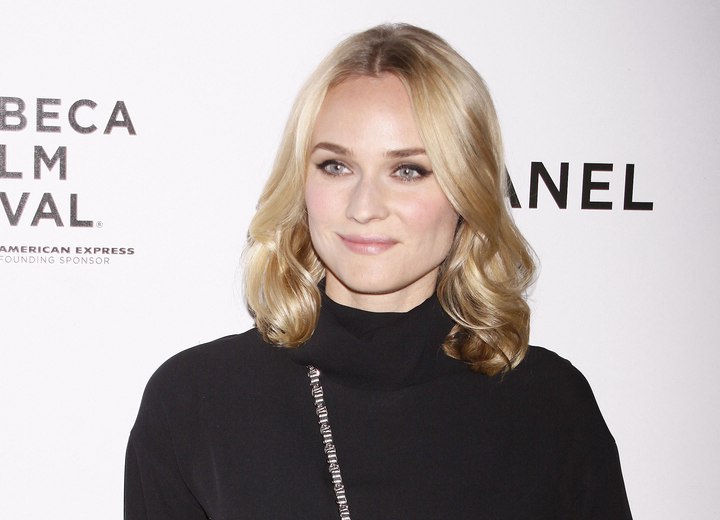 See also:
More Diane Kruger hairstyles
Medium length celebrity hairstyles