Wide Cheeks and Wide Jaw Line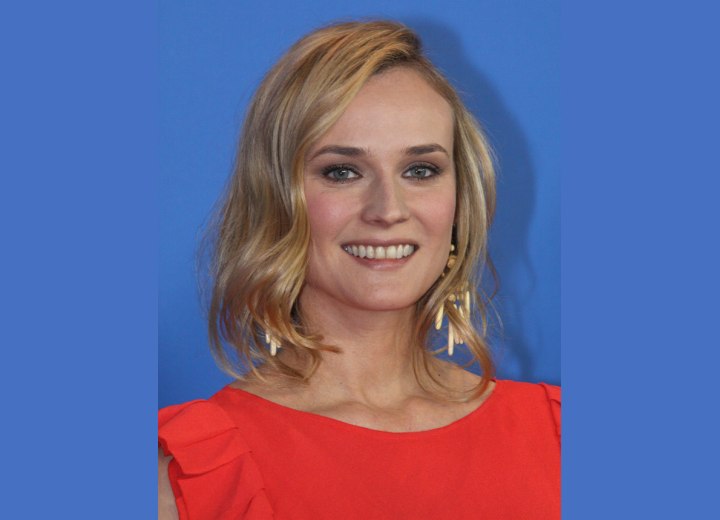 ↓ More Photos ↓

Our German actress Diane Kruger was seen at the 61st Annual Berlin International Film Festival. She wore her blonde hair with a part on the one side, with a small pouf on the top and with casual waves that cuffed under while hugging her neckline.



Diane Kruger has the strength of the classical square facial features with a wide forehead, wide cheeks and a wide jaw line. Her shoulder tipping hair length is one of the most becoming haircuts for her face shape with the subtle waves as it lends softness to the otherwise square effect.

Diane's hair has fine texture and for her to wear her hairstyle successfully she would be using a medium to heavy styling gel to help create the illusion of a volume of thickness while blow drying her hair and a styling spritz for the waves.

Her makeup reveals a thick natural standard for her eyebrows and this is accompanied by a smoky blend of eye shadows, eyeliner and mascara. There is a mere spot of blush and a natural pinkish tone for her lip color. Diane's orange color goes quite well with blonde hair and ivory earrings.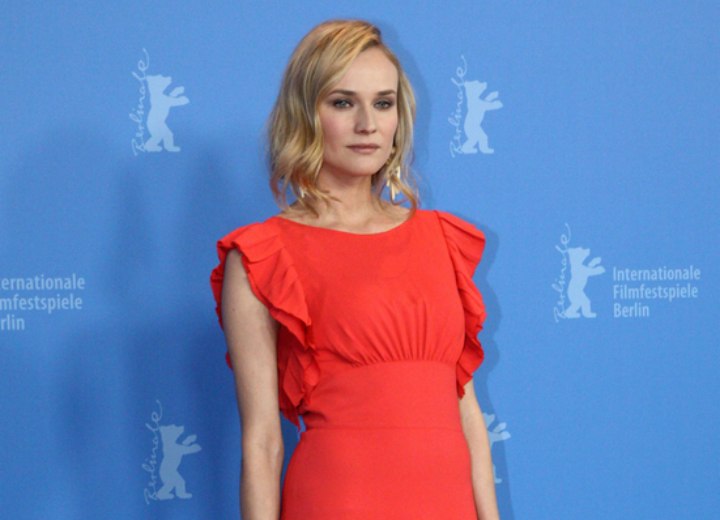 See also:
More Diane Kruger hairstyles