Diane Kruger - Festive Hairstyle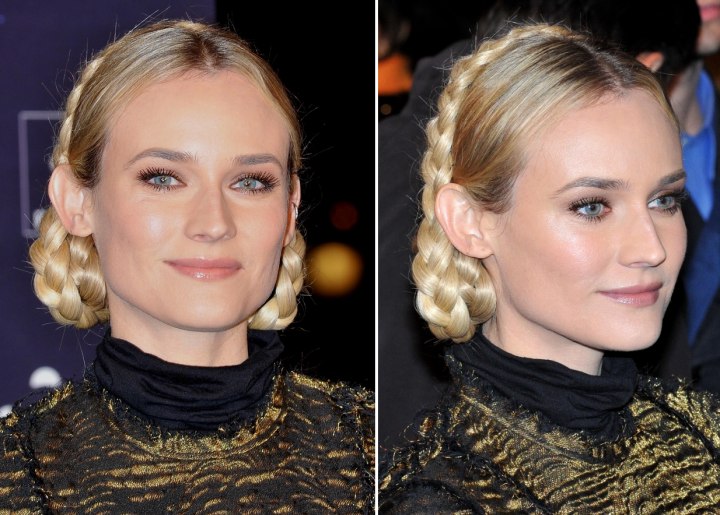 ↓ More Photos ↓

Diane Kruger sported a mystical look at the Champs-Elysees in Paris festive event where she switched on the Christmas lights. She wears a tightly braided hairstyle that crowds the back of the head. The front of her hair has a middle part.



The braids at the back are intertwined to reveal thick plaits that are crisscrossed to form a weft of hair. Where the hair is parted in the front, it is neatly slicked back on both sides. The braids start at the top of the head and form a pattern around the circumference of the back.

Diane wore a fashionable ensemble that included a specially made belt and a shiny crunched turtleneck that caressed her neck. Her long sleeved dress is gold in color and made out of a crushed fabric. She wore long black boots that disappear above her knees as her dress is a little below the knees.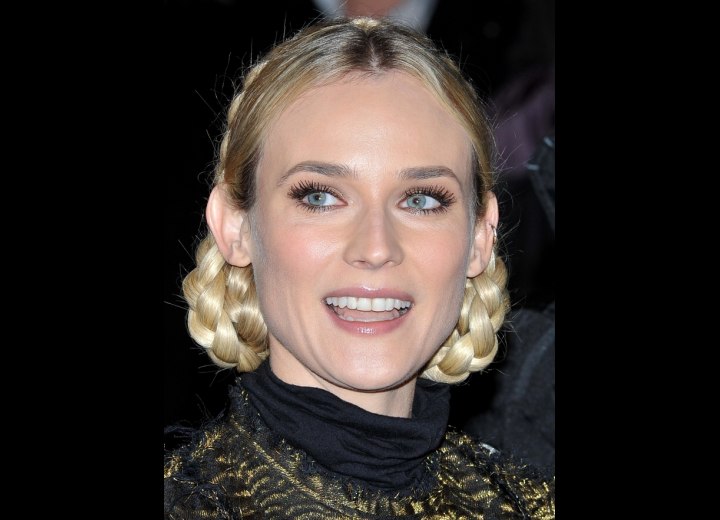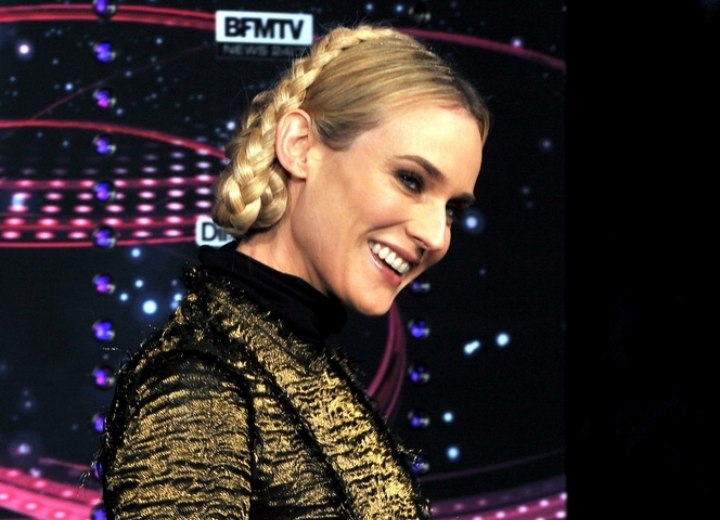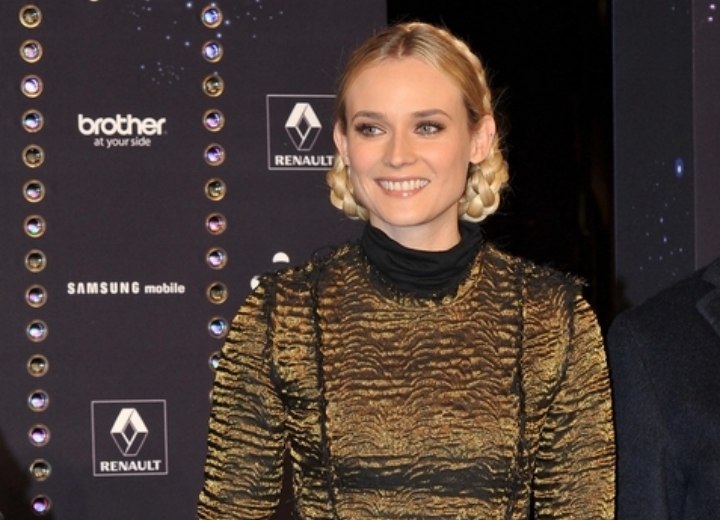 See also:
Celebrity up-styles
More Diane Kruger hairstyles