Bob with a Side Swoop




↓ More Photos ↓

Iconic Singer Debbie "Blondie" Harry has kept her cult status and a faithful community of old and new fans for decades and looks stunning as ever.



Her expressive features are framed by a stylish chin length bob with a dynamic side swoop over her forehead.

The ends were textured to give it an edgy touch. Debbie's platinum blonde hair was styled for volume by blow drying and giving special lift to the roots. The bangs flow in a sexy curve and her make-up is rather toned down, but brings a natural glow to her face.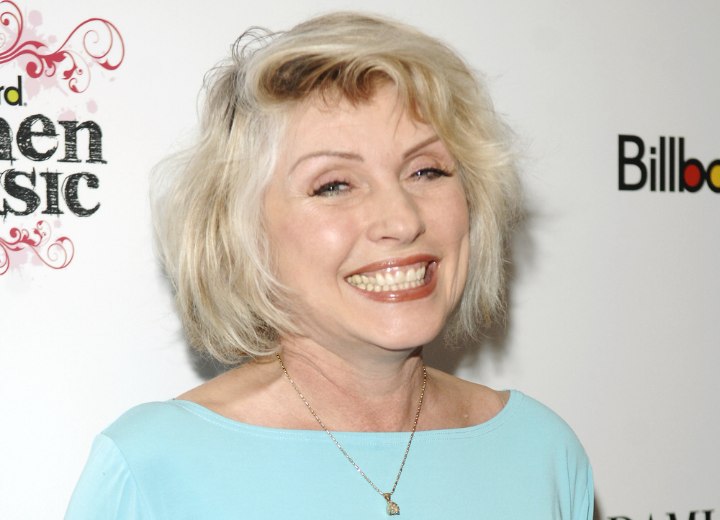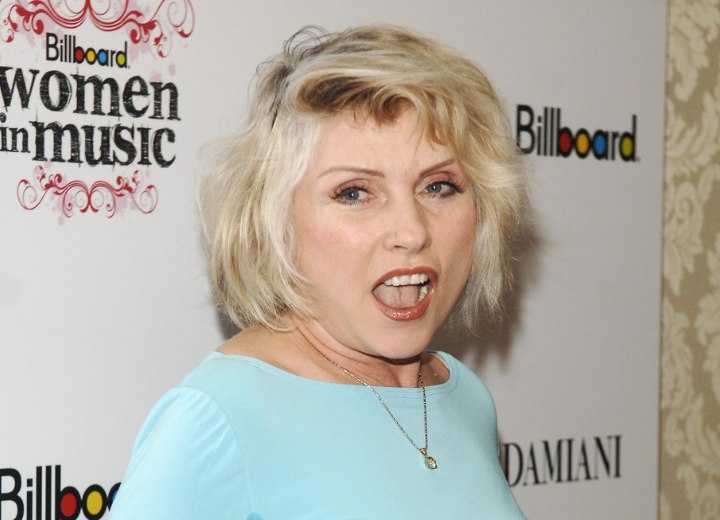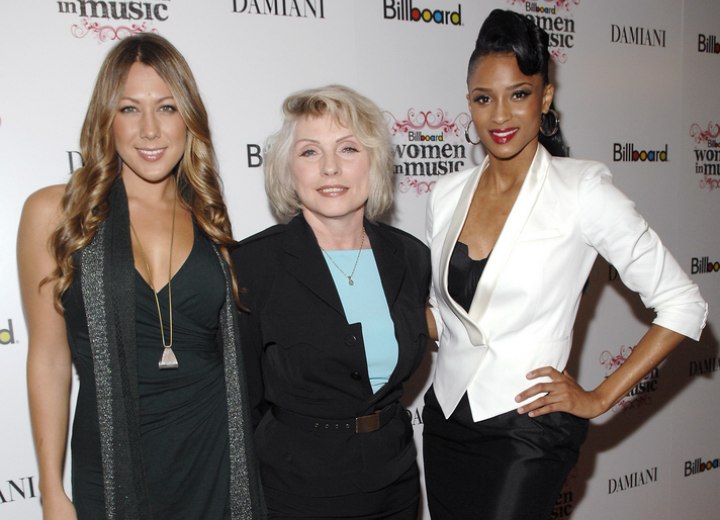 See also:
More Debbie Harry hairstyles