Long Hair with Thin Bangs

This Disney sweetheart sure has some amazing locks! Debby Ryan, star of The Disney Channel Original Series "Jessie", looked radiant at The 2010 A Time For Heroes Celebrity Picnic (June 13th, 2010).

Her haircut is given a length well past the shoulder with long layers cut for softness. Forward, blunt cut bangs help add framing to the young starlet's face. Bangs are kept thin and wispy so they don't look too heavy and overpowering. What we love most about this hairstyle is the gorgeous hair color!

This soft brown hair color borders on a dark blonde and we love the lighter tips that catch the light here and there for an incredible glowing result. The variations and transitions in hair color are soft and subtle and blend together in a very harmonious way. The roots are just slightly darker but they lighten up towards the ends for a very subtle ombre effect.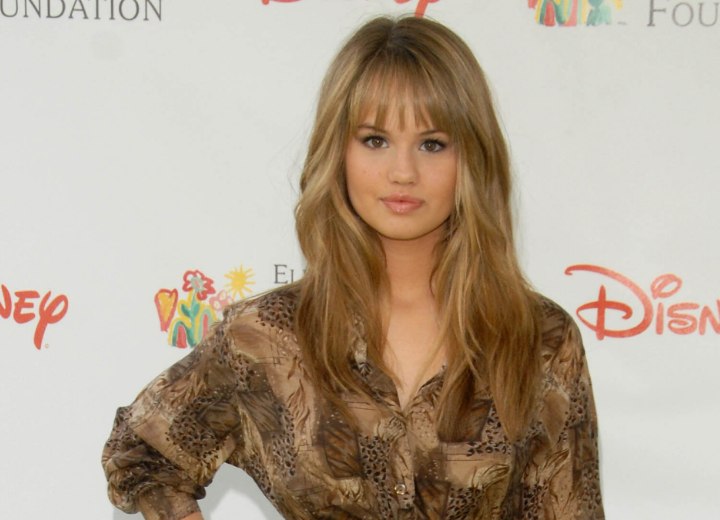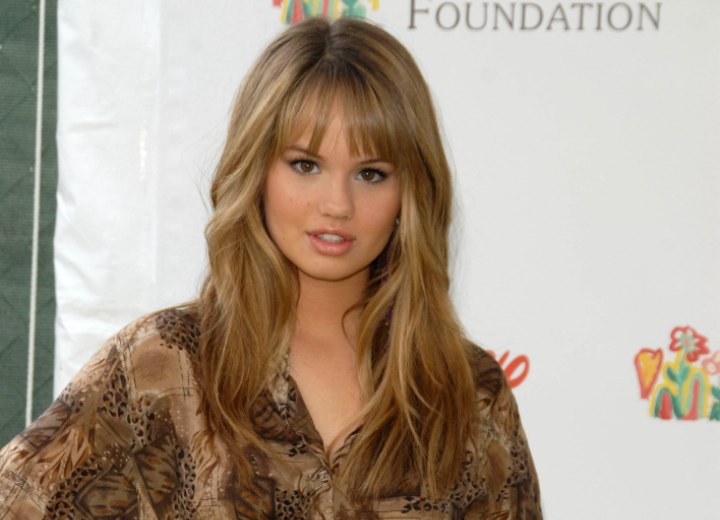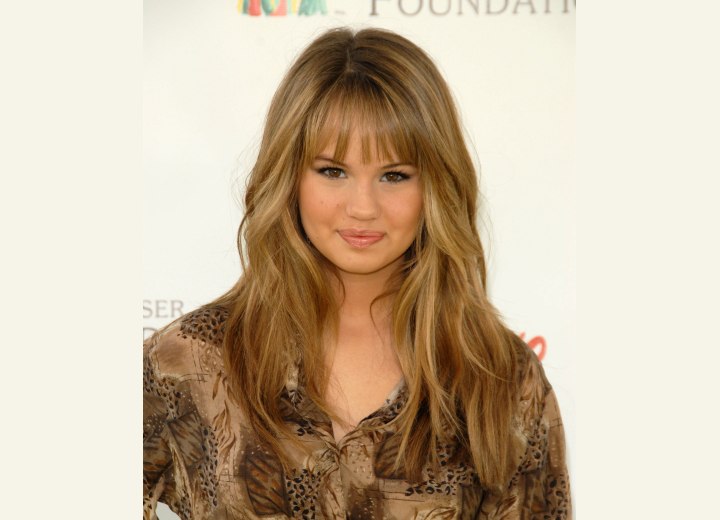 We only wish she wore a different colored shirt that didn't match so closely to her hair color. We think a jewel toned top would have really made her stands pop! Nonetheless, we think Debby Ryan's long locks are simply stunning and definitely inspiring.

Related Post: More Debby Ryan hairstyles
Photos: Featureflash + Joe Seer / Shutterstock