Dannii Minogue's Short Hairstyle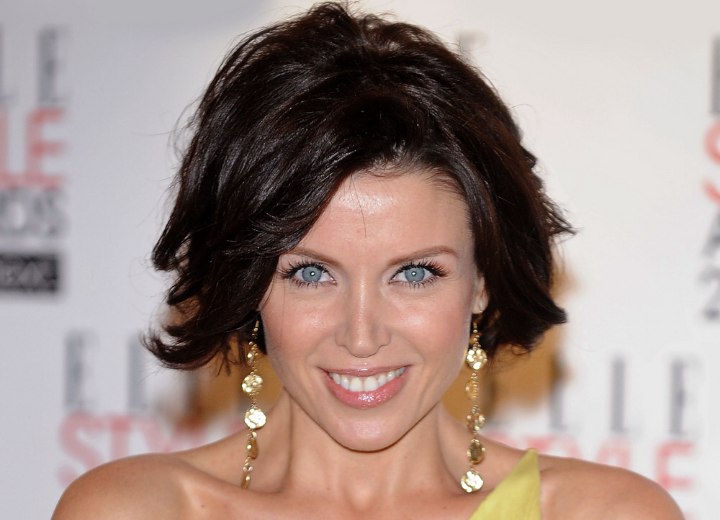 (Scroll down for more photos ↓)

Dannii Minogue wore a saucy hairstyle at the ELLE Style Awards in London. Her hair is a dark reddish chestnut with a few stray lines of red hair involved.



The short hairstyle begins with an off centered zigzag part that composes the hair to go into a smooth structure on each side with small flips moving toward the back. The very front is orchestrated into a small lift and then the gentle flips on the one side and the other side that is combed into a light wave covering the ear.

One of the objectives for this hairstyle is to concentrate on singling out the various sections to be ribboned into thickness to see the beauty of the haircut. Blonde hair is especially quite viewable regarding the ribboned sections.

Dannii has an oval face and this is one reason why she can wear this hairstyle so well. Her makeup is fresh and light, with light brows, concealor in the inner corners of her eyes, eyeliner, lashes and mascara. She is wearing a very light pale blush and a pink flesh toned lip color.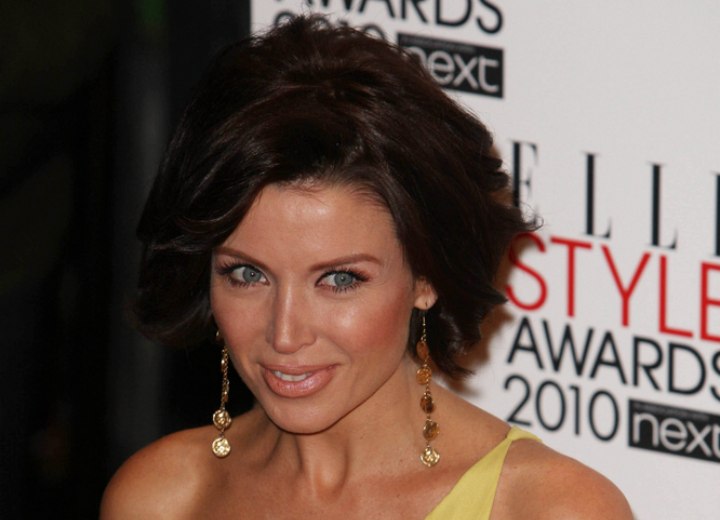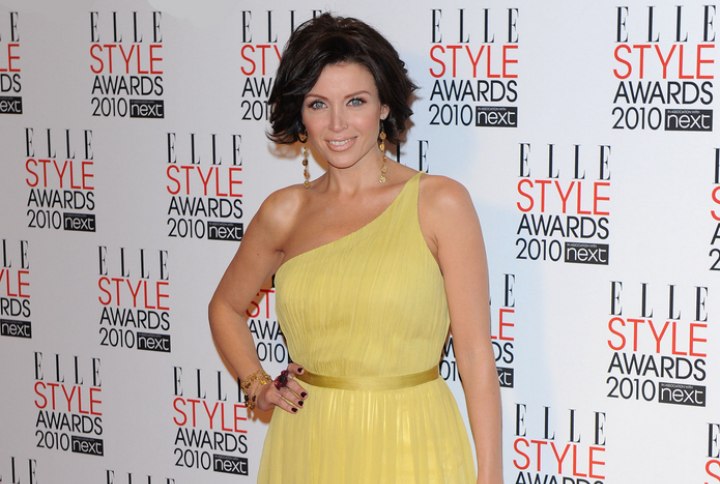 Photos by PR Photos

See also: More Dannii Minogue hairstyles