Dannii Minogue with Long Hair




(Scroll down for more photos ↓)

Dannii Minogue's pretty reddish brown hair was the talk of the town, when she attended "Perez Hilton's Quinceanera" in Beverly Hills, California.



With a high side section in Dannii's hair the creative artist sectioned off her hair to wrap each section vertically to obtain the curly coils that we can see in the picture. The longer lengthier ones are lazier because of the weight.

If you use a medium curling/coiling iron and small sections with a good styling spritz your hair should stay a long time, depending of course upon your texture. If you have thick straight hair, no matter how much styling aids you decide to put on your hair, it still won't stay as long as some ladies who have a lighter texture.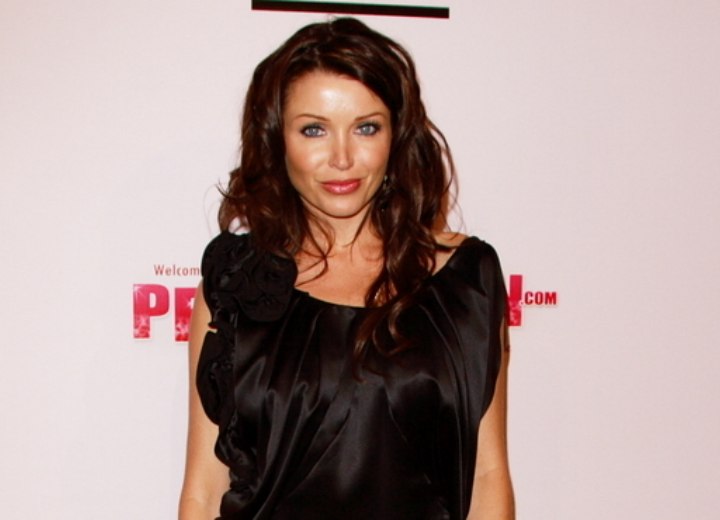 Besides a good haircut, the next thing you should know and understand about is your hair texture. The thicker straighter textures of hair weighs down the curls and a light body wave will help your coils tremendously, if you have the right haircut for the hairstyle.

If your hair seems fine, especially in the winter months, sometimes, all you need is a good perm with medium sized rods every 4 months to keep those curls intact. A protein shampoo and conditioner will help strengthen your hair from perm to perm. Although Dannii's hair appears to be more oily than dry but it could also be the gloss she is using.

The facial structures and the eyes are usually the next thing a person sees when you walk into a room and Dannii's makeup is a light matt foundation with thin arched eyebrows, a little depth is given with the darker eye shadow blended just below the lighter color with eyeliner, concealor in the corners of her eyes, lashes and mascara, light blush and a medium rose colored lip tint.

She is wearing a black classy satin dress with a gathered rounded scooped neckline with a large black rose just below one of the shoulders.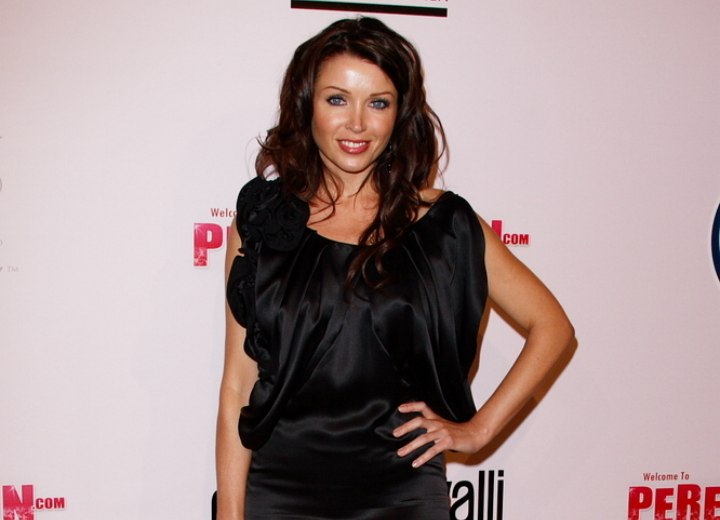 Photos by PR Photos

See also: More Dannii Minogue hairstyles