Dannii Minogue's Bob Haircut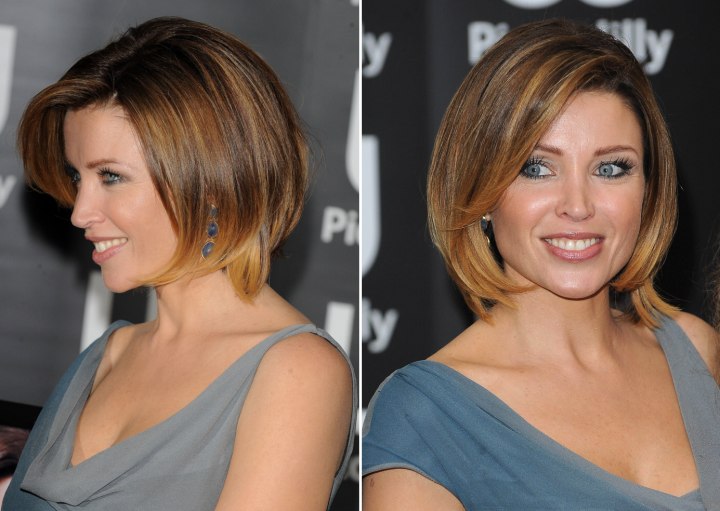 (Scroll down for more photos ↓)

Dannii attended Dannii Minogue's "Dannii: My Story" Book Signing at Waterstones in London.



She wore her hair cut in a delightful bob that was full of warm golden tones of caramel, cinnamon and brown paneled colors. Her bangs had a small lift and then plunged upon her temple and along the side.

The light and warm shadows in her short hair most definitely bring out the blue in her eyes and give a lush pink to her skin tones. When we look just a little bit closer we can see the planned triangle around her face in the reddish gold colors.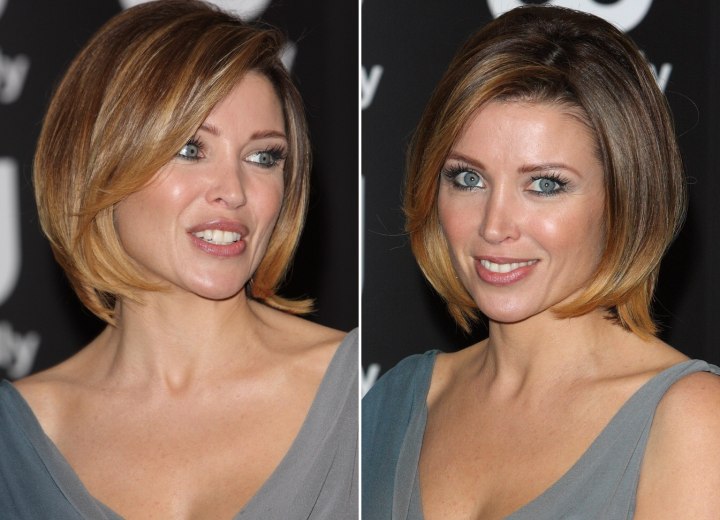 Tip: triangles give the illusion of thinness, whether it is on hair or in the form of a dress or shirt. Make sure you get one of the points on the bottom and not on the top though. Consider how a blouse looks when it has shoulder pads in it and how it can even out a heavier bottomed figure.

Dannii has warm brown eyebrows that accent the color of her eyes and hair. She is wearing a light blue shadow, eyeliner, lashes and mascara. There is a light tinge of blush and a flesh toned lip tint. Suggestion: If Dannii had applied a light green or light mossy green shadow, she would have discovered the contrast would have bought out her blue eyes out much more.

In summary Dannii's makeup and hair complement each other with the colors and the cut. Tip: Unless your makeup and your haircut and color of your hair bring out the best in your figure and face, try something else. If you are undecided, then; ask a trusted professional what they see as the best haircut and color that will do the most for you...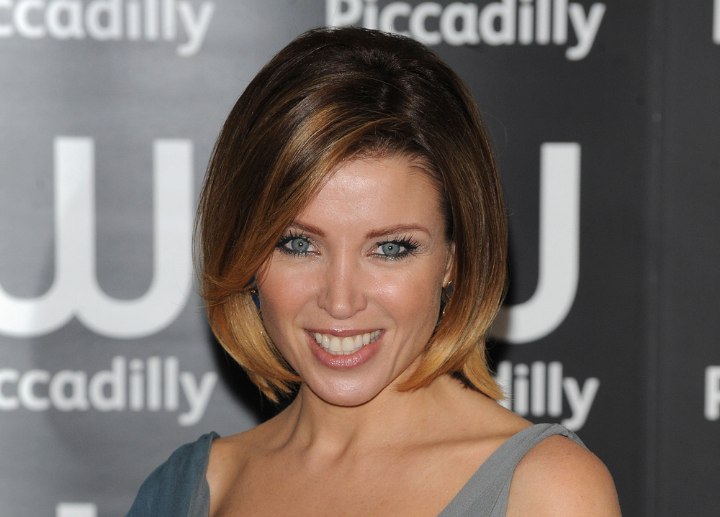 Photos by PR Photos

See also:

Short celebrity hairstyles

More Dannii Minogue hairstyles