Classy Short Glossy Bob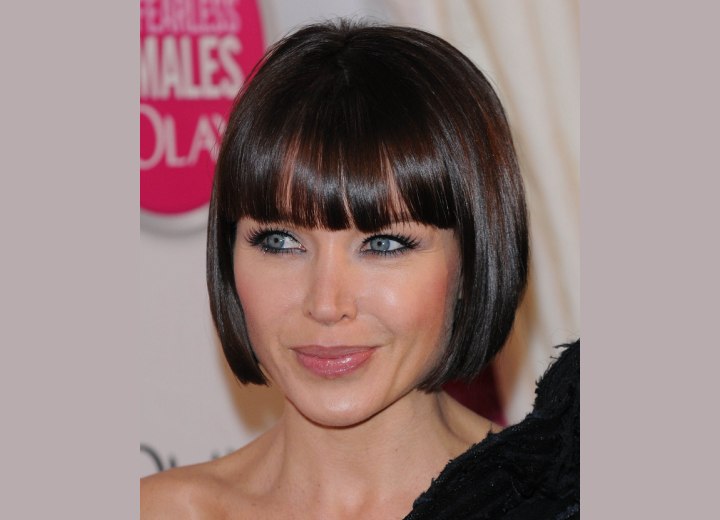 ↓ More Photos ↓

Dannii Minogue was at the Cosmopolitan Ultimate Women of the Year Awards in London.



She wore her dark mahogany hair cut in a classy short bob that was high and tight around the nape and brought around in the traditional bluntness along the sides. Her straight bangs complete the stunning look that hang over her eyebrows.

This is a very low maintenance hairstyle; just shampoo and blow dry (blow dry is not needed with some heavy hard textures), spritz a little bit of gloss and holding spray if you think you'll need it and you are ready to go snowboarding or to the dance.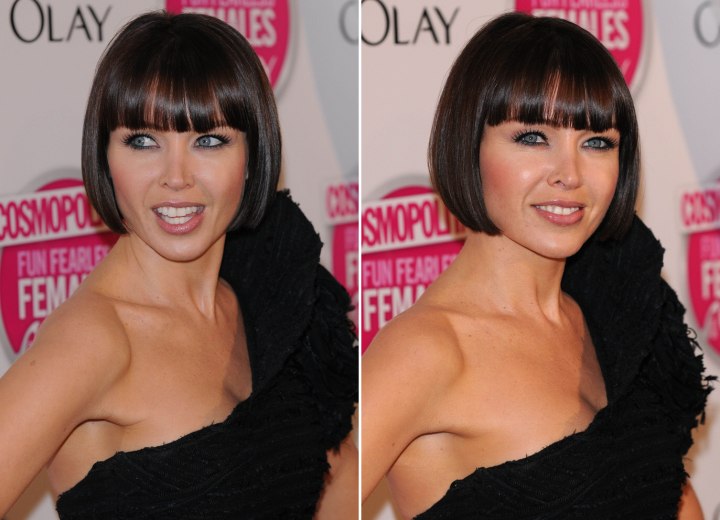 The most important thing to remember to keep looking your best is to get that trim every six weeks and a monthly coloring touch up. Sometimes all we need to freshen up our hair is a clear hair gloss to make it shine and not necessarily a color service. Sebastian puts out a cellophane that looks quite interesting because it is without ammonia or peroxide.

If you would prefer the glossy shine mixed in with your hair color, be sure and tell your professional.

Dannii's makeup is created with a lovely medium beige foundation with a concealor patted in the inner corners of her eyes and around her nose. All women use this simple makeup trick. There is a luminous pale shadow for her eyes and marked by the heavy eyeliner around her eyes. She has long lashes and mascara, blush on her cheeks and a neutral transparent lip tint filled in from the lip liner.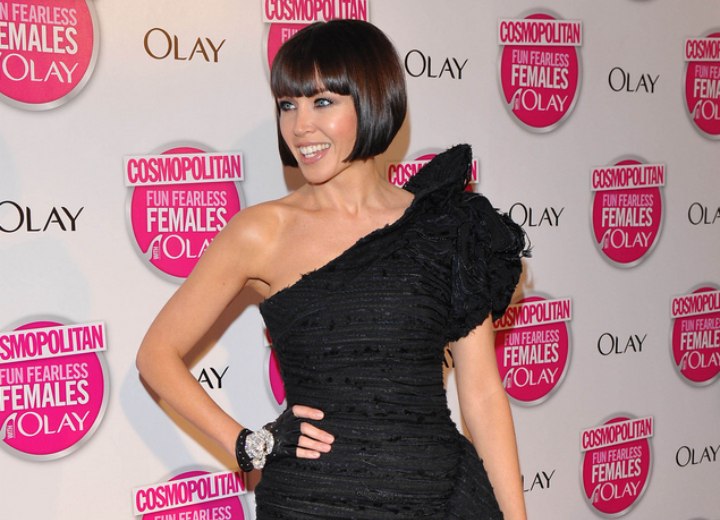 See also:
Short celebrity hairstyles
More Dannii Minogue hairstyles