Coils and Curls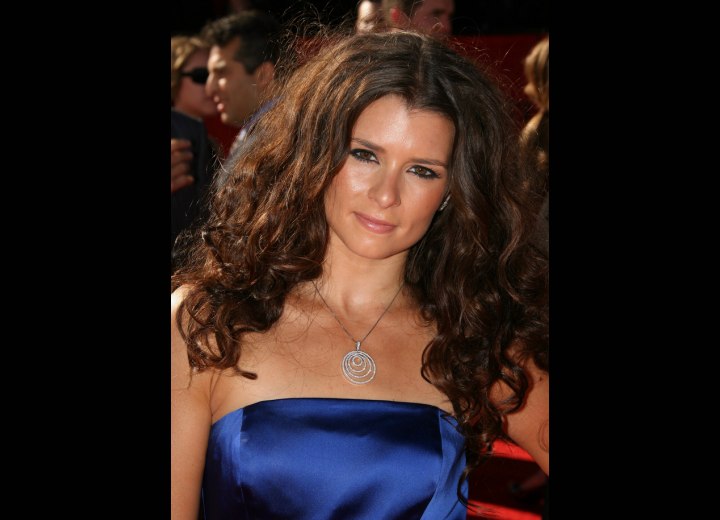 (Scroll down for more photos ↓)

Danica Patrick attended the 18th Annual ESPY Awards in Los Angeles and she wore her long brown hair in a messy array of coils and curls that was parted in the middle with everything brought from the back to frame around her face. Her hair color was especially attractive in a chestnut warm reddish brown created in two tones.



Once you get this hairstyle in your hair through a permanent it won't be hard to keep up, as long as you roll it once in awhile. Take time to comb and brush your hair once in awhile too, as it will help keep a good healthy growth for your hair and scalp.

Danica's eyes are the first thing we notice and we can see she has applied eyeliner heavily around her brown eyes that are pretty but also closes them in a bit. Her eyebrows are more of a straight design; she is wearing mascara and a bronzing and blush to go with her tan.

Her natural light pink color for her lips is in the trend for today. Most spectacular is her gorgeous blue satin strapless dress with her round platinum pendant necklace.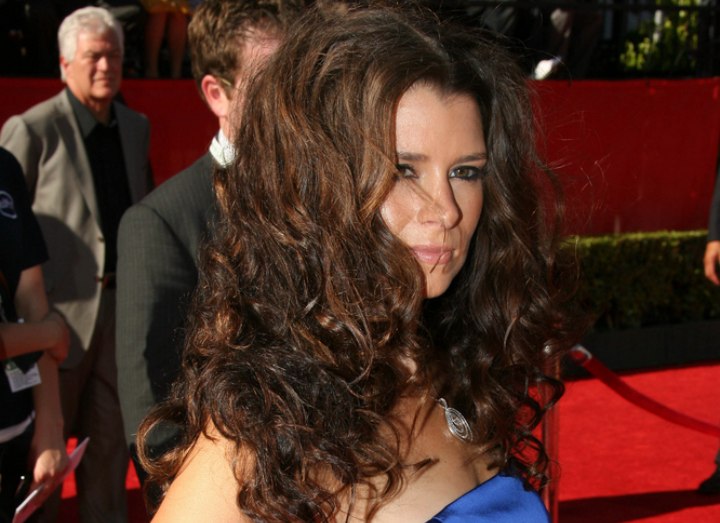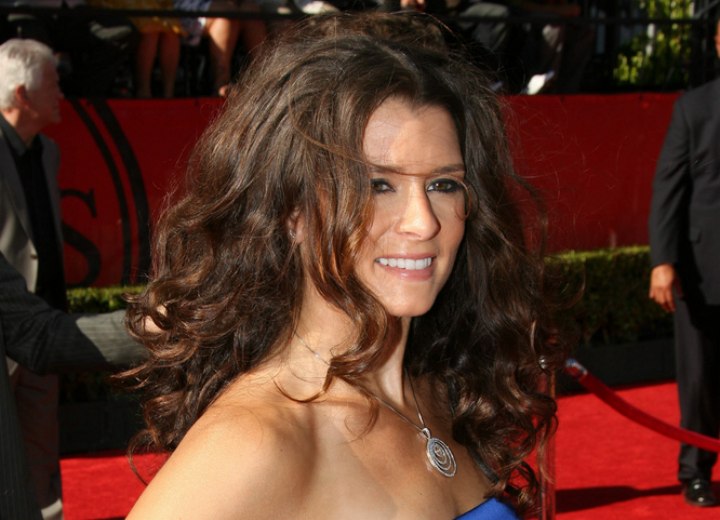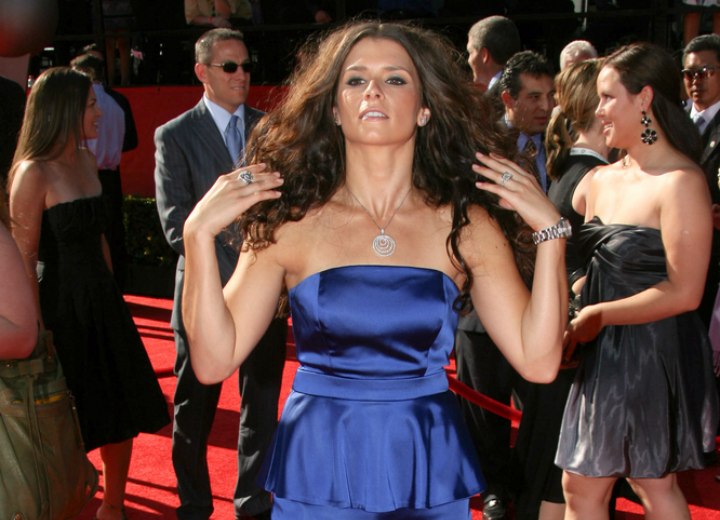 Photos by PR Photos

See also:

More Danica Patrick hairstyles

Celebrities with long curly hair