Coco Rocha's Slicked Back Hair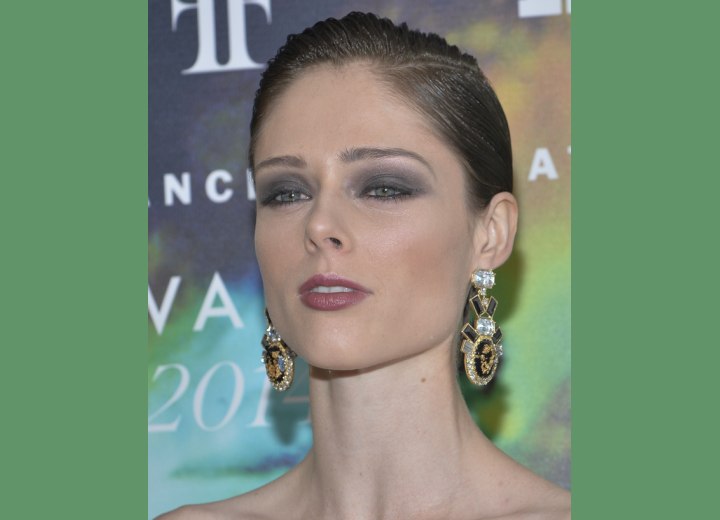 Here's a photo of a uniquely elegant Coco Rocha at the Fragrance Foundation Awards in New York City.



Coco's medium brown hair is cut into a short bob, ending just below her ears. She has naturally thin and quite straight hair. To achieve this slicked back and sophisticated look with your own short hair is simple.

Add a generous amount of wet-look gel to your wet hair. Comb the hair back with a thin-tooth comb, and part the hair to the side. Now comb the hair on the two sides of the parting in opposite directions. Comb the hair in this fashion all the way to the back, so that all the hair is combed perfectly in the right direction.

It's imperative that you use enough gel to achieve this super slick, wet look. This style works best with short, relatively straight hair. Also note that it works best with a thin, oval/square face with strong, prominent features.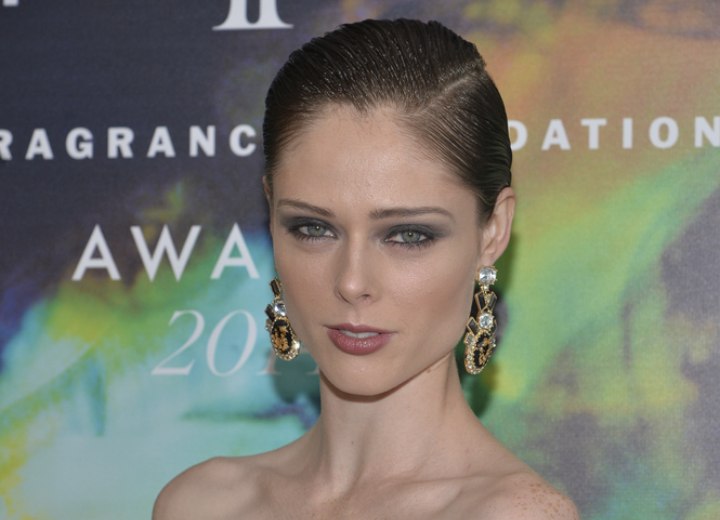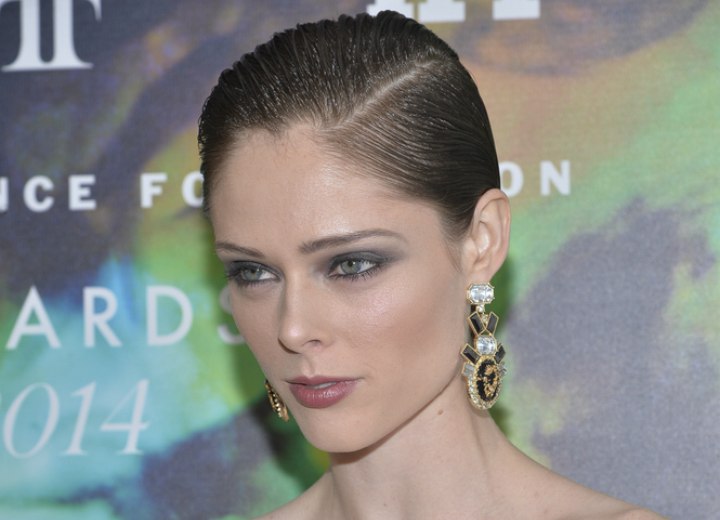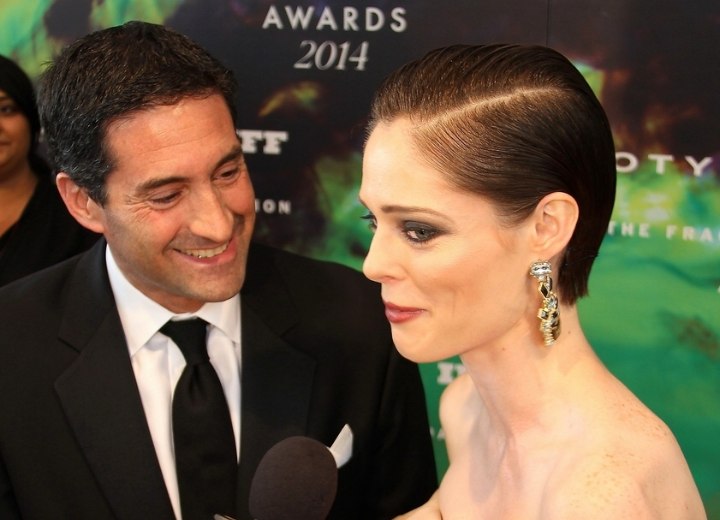 Photos by PR Photos

See also: More Coco Rocha hairstyles