Slick and Combed Back Hair
Claire Danes attended the 13th Annual Costume Designers Guild Awards in Beverly Hills on February 22, 2011. Her eye-catching strawberry long blonde hair was combed back into a slick smoothness without the slightest pouf.


The rest of her hair was left to lie in a casual fall around her shoulders with the subtle thin colored panels of a light coffee brown and caramels. Smoothing lotions and serums will help smooth down the cuticles from the blow dryer accompanied by some olive oil if your hair is unusually dry. Sometimes, you can use a mixture.

Claire has a light facial makeup that is concentrated on a light buffed beige foundation. Her eyebrows are enhanced and kept in good thickness and form. There is a light shadow with eyeliner and eye shadow, lashes and mascara.

Her blush looks more like a tan on her forehead and on her high cheekbones. Her lips are in line with today's fad of no color.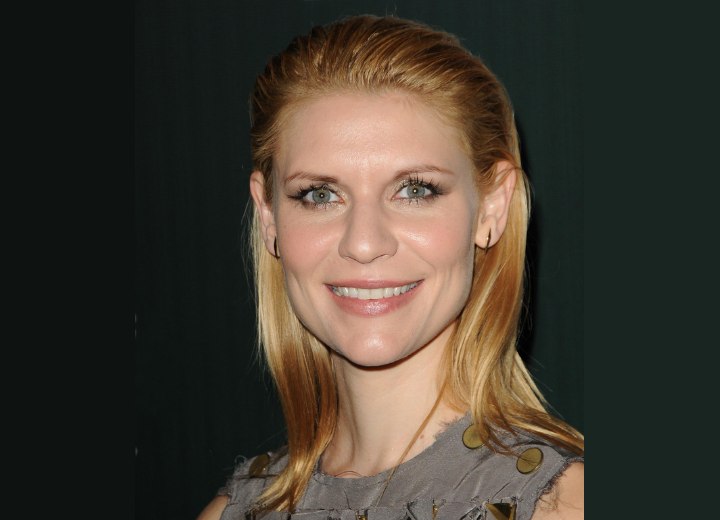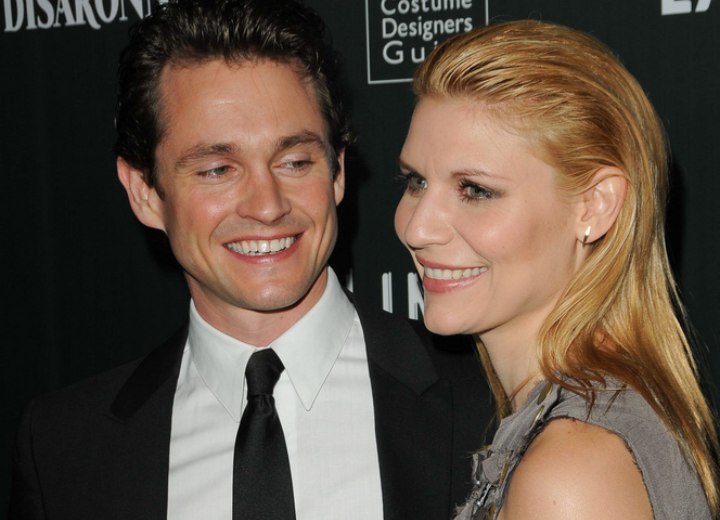 Related Post:
More Claire Danes hairstyles