Very Long Hair with Curls
Rap star celebrity Ciara has almost as many different looks as she does tunes. She boogies to the beat with ultra long lush, coils of curls and more curls (December 5th, 2006). Could this be hair extensions? Could these be hair pieces or a wig? My professional opinion is a big fat yes, with a nod toward all of the above.


What if you have hair that is just as lush as Ciara and would like to have this sort of picture for yourself? Here is what you can do: Wash and condition your hair and rinse and towel dry. Apply a good setting gel or lotion with a lot of moisturizer inside.

You will need some medium sized rollers that will be easy for you to work with and an old fashioned rattail comb. Begin rolling in your crown taking sections about 1/2 inches in diameter.

Set your rollers on a vertical placement instead of the normal horizontal pattern. Follow setting pattern in irregular checkerboard rows as you go down, filling in whatever gaps come.

Same on the sides as you work your way up to your top. When your hair is dry, gently finger into place and use styling spray if desired.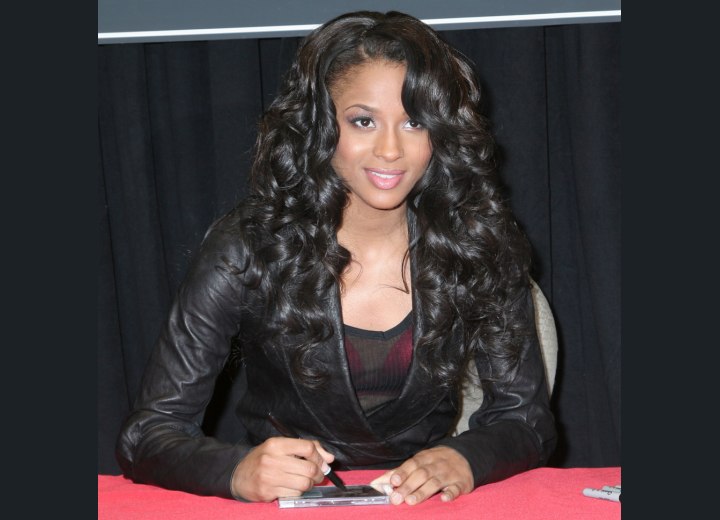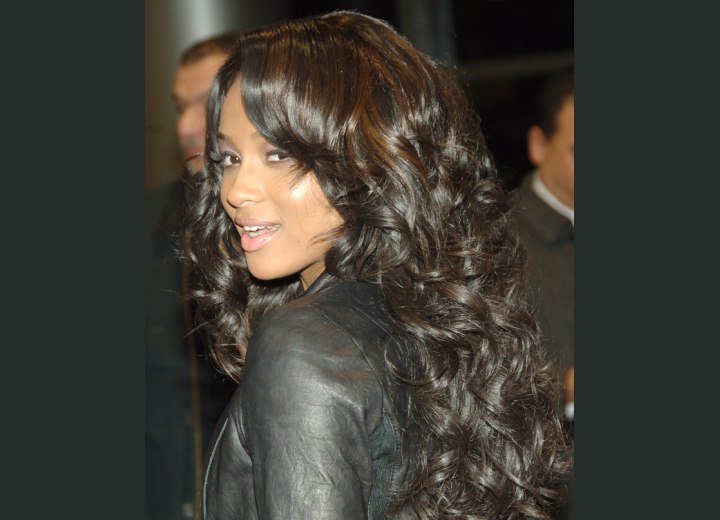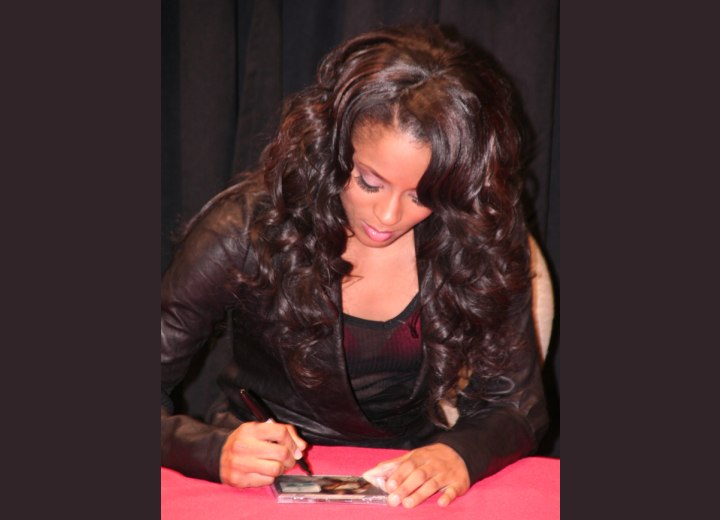 Related Post:
More Ciara hairstyles