Long Hair Sectioned in the Middle
If you do not recognize our long haired beauty it is because Christina Applegate used to have short blonde hair for such a long time. Here she is attending the Los Angeles premiere of Hall Pass on February 23, 2011. Her long hair is sectioned in the middle, with the sides of the hairstyle carefully angled.


Christina has a beautiful heart shaped face and keeps a light facial foundation with tweezed brows, eyeliner, lashes and mascara.

There is blush and a wine red lip tone. Her black and white top gives an air of Bavarian design that proves to be quite appealing for Christina.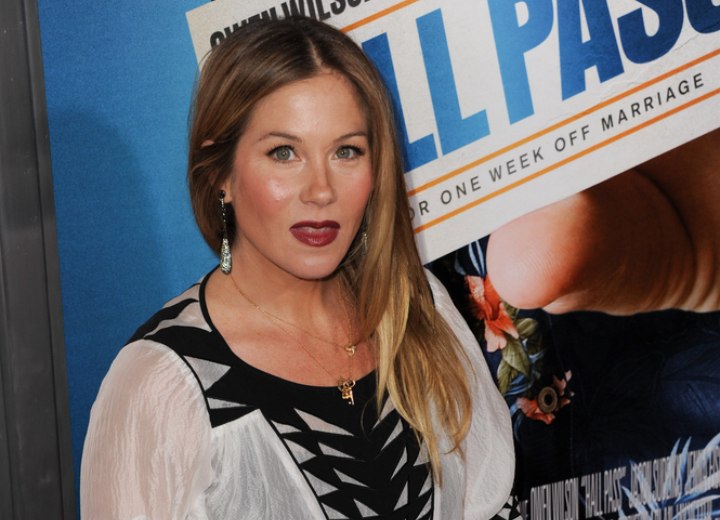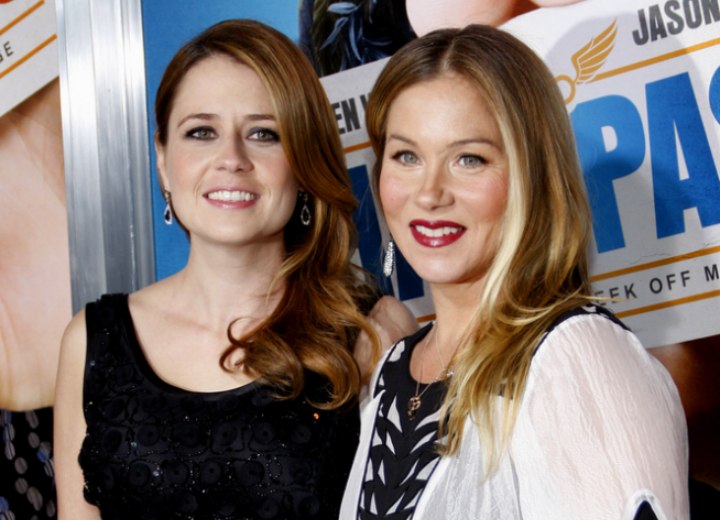 Related Post:
More Christina Applegate hairstyles