Hair Up with Low Bangs
Christina Applegate was seen at the premiere of "Going the Distance" in Los Angeles on August 23, 2010 and she wore the most remarkable orchid dress that covered her shoulders and brightened up her face and that was quite smart, as everyone looks better with color.


Christina is a natural dark blonde and wore her blonde hair up with low bangs going over to the one side, covering her temple and joining with her tendrils.

Christina has a very fair skin and has to wear deep moisturizer under her makeup and when she retires in the evening. She is wearing a heavy foundation with thin penciled brows, eyeliner, lashes and mascara. There is blush and a shiny neutral lip color.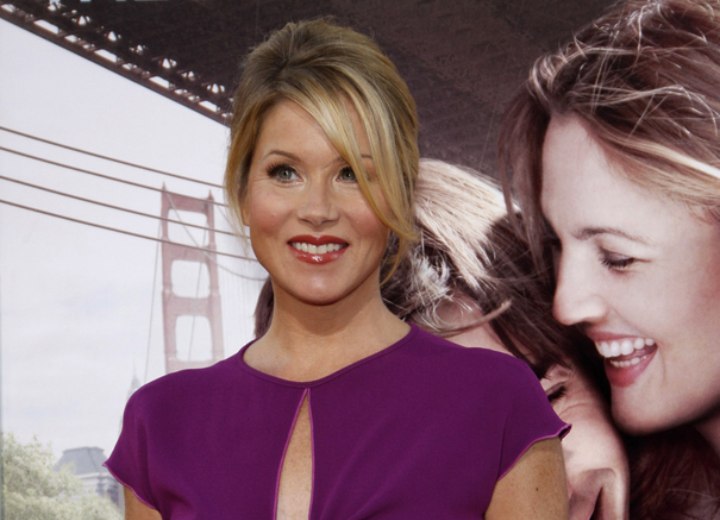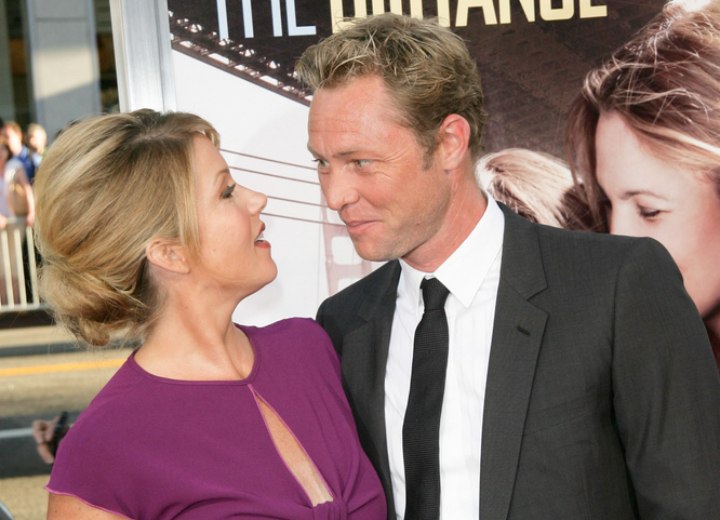 Related Post:
More Christina Applegate hairstyles