Long Red Hairstyle with Side Bangs

Christina Hendricks wore her long red hair down upon her shoulders when she attended the 67th Annual Golden Globe Awards on January 17, 2010.

Her hairstyle begins with the trendy smoothness that a rounded crown brings and the strip of straight bangs that are combed over to meet the hair on the sides. There are flicks and lazy curls that present close to a 1960s type swing.

Christina's bronzy red hair color has been accomplished by the bronzed coloring throughout her overall red color. A large jumbo curling iron and styling spray will assist in the smooth structured curls.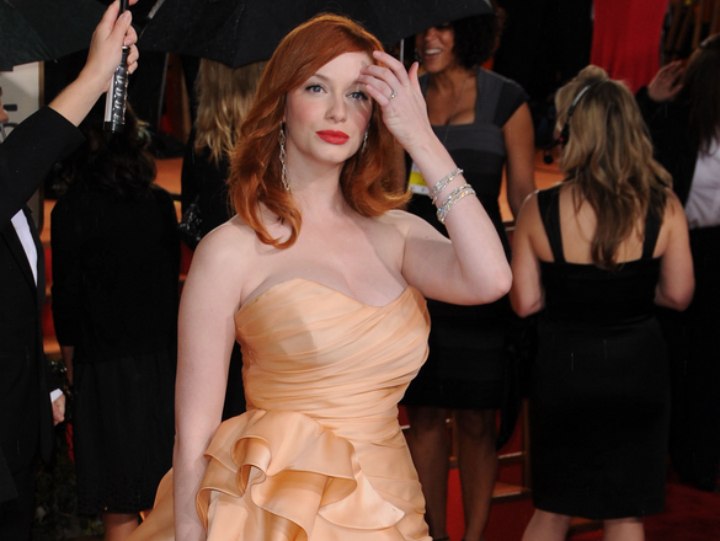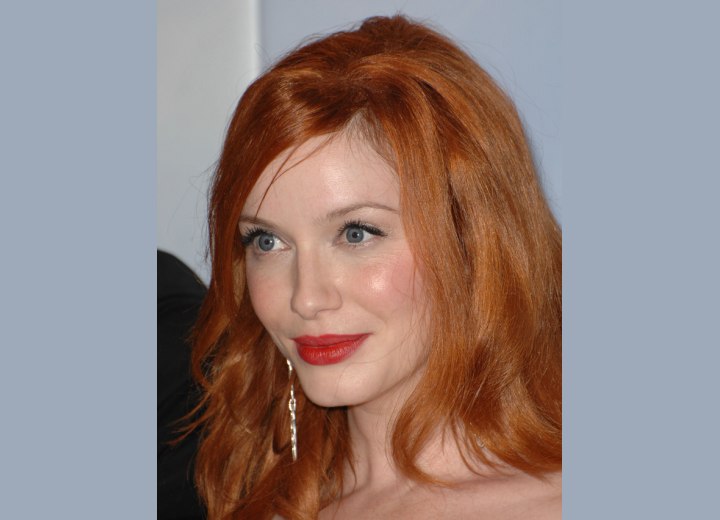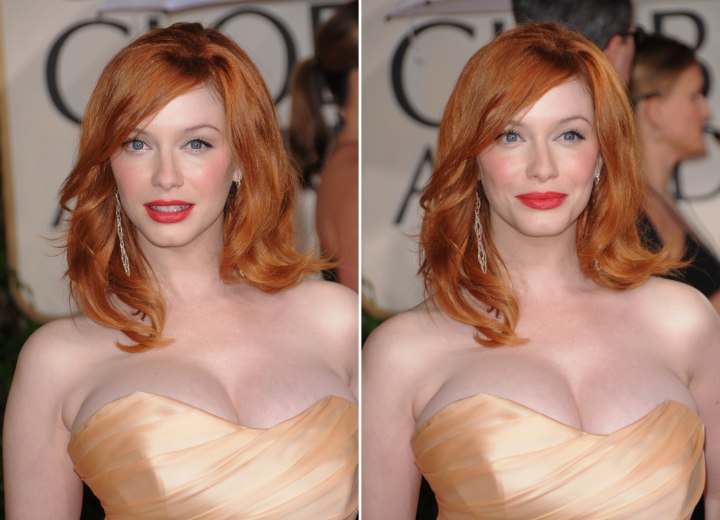 Ms Hendricks has a white pink skin tone that is so prominent in redheads. Her eyebrows are lightly arched with eyelids laden with heavy dark eyeliner. There is concealer in the inner section of her eyes and lashes darkened with mascara. She is wearing a light pink blush and tops off a unique look with her bright red lip tint.

Related Post: More Christina Hendricks hairstyles