Fashionable Short Bob

Christina Aguilera, true to variety of looks is wearing her hair in a short straight mode now. When she attended the 67th Annual Golden Globe Awards in January 17, 2010 she wore her platinum beige hair designed into a perfect fashionable bob with a long straight side part.

The heavy top section was combed attractively over into the smooth formation that almost looked like a rare flower. The other side harmonized with the first side and was tucked around the ear to give an eyes view of her delicate silver earring.

This is an excellent example of how classy a bob can materialize when the lines are soft and the haircut is customized into perfection.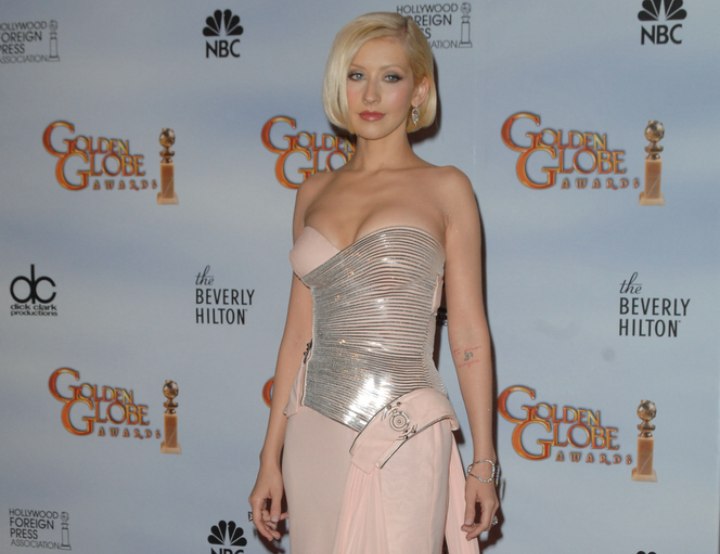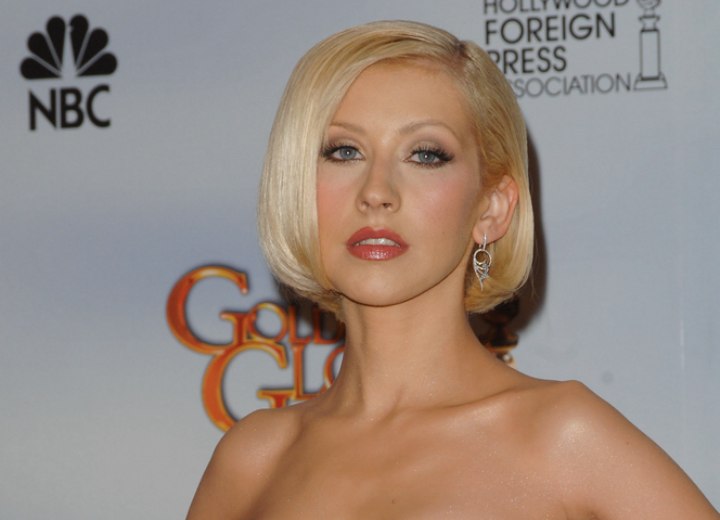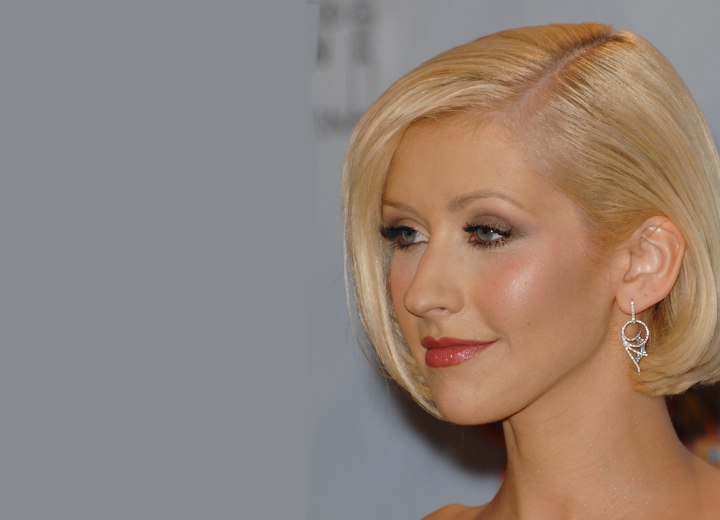 Christina's beautiful face is enhanced by the matt foundation, her softly arched eyebrows, and concealor in the inner corners of her eyes, grey shadow, light eyeliner, lashes and mascara. She has a blended glow of pink on her cheeks and a lovely matted neutral rose color on her lips.

Related Post: More Christina Aguilera hairstyles