Long Center Sectioned Bob
On February 08, 2010 at the 23rd Annual Second Stage Theatre All Star Bowling Classic in New York City, Chloë Sevigny wore her hair in a most simplified fashion of a long bob that was sectioned in the center and touched her collar.

A flat iron or large jumbo round curling iron will smooth out your hair along with the help of your favorite styling spritz. Today waves and curls are more fashionable than straight hair and we can see a few slight bends upon the sides of Chloë's hair to adjust to the current styling events.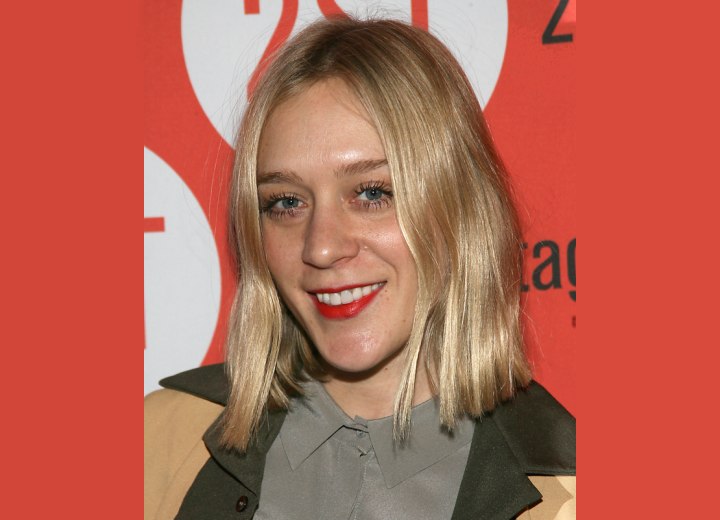 Click to enlarge


Chloë has to be one of the best models for keeping an organic look with her makeup. She holds tight to her thick eyebrows and lush lashes. Her transparent foundation makes her face shine and her lips blossom like an orange flower that would definitely stand out in any crowd.

If it weren't for her orange lip color her two grays and one beige clothing would not look as attractive on her. Her orange is the sunshine needed for the bridge.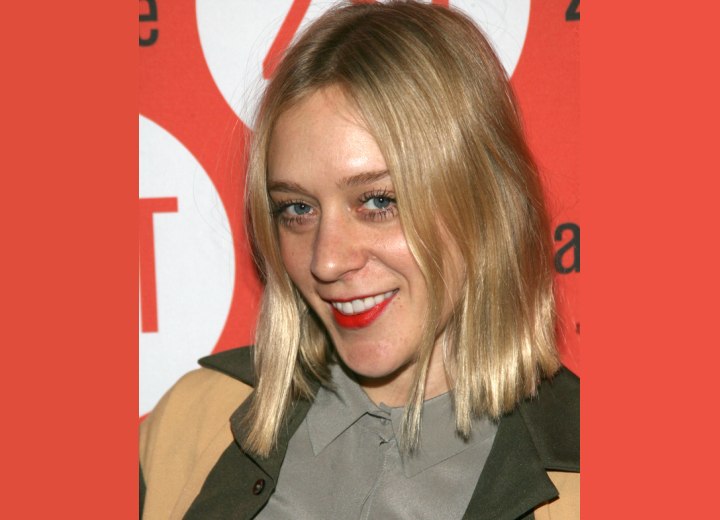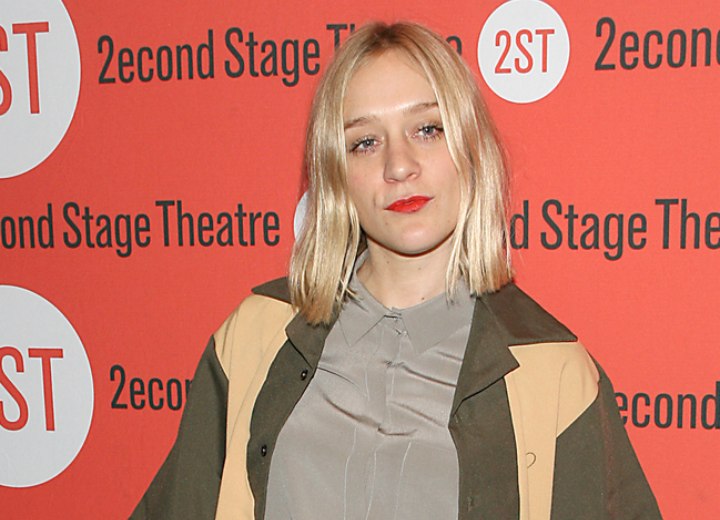 Related Post:
More Chloë Sevigny hairstyles