Short Hairstyle for a Long Face
Chloë Sevigny wore her hair just over her ears and in those ducky waves and flirty curls everyone is wearing today at the Season 5 Premiere of "Big Love" in Los Angeles January 12, 2011.

We can see that Chloë's natural hair color comes close to being a dark blonde and she keeps contrast lines of brown and warm brown over her lighter blonde hair. Vertical positioned spiral rollers around the head will achieve this sassy hairstyle for you. Thin rollers will assure you a tighter style if you need a good hold for hours at a time.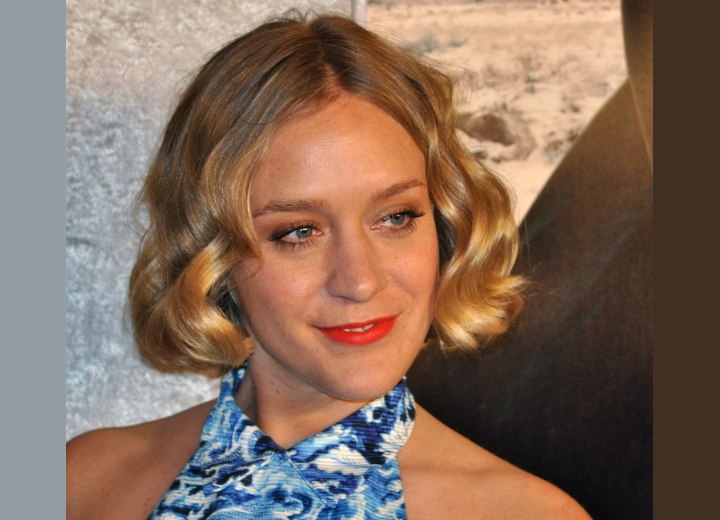 Click to enlarge

Chloë's makeup imparts an authentic countenance with her natural eyebrows, misty warm shadow, long and sexy eyelashes with mascara and her delightful surprise ending of orange lip tint.

Chloë has managed to look summery in the shock of the coolness of winter, wearing a sleeveless dress with a cute shirt collar. We can all follow Chloë's example by wearing not only what looks good on us, but paying attention to how we feel inside when we wear it.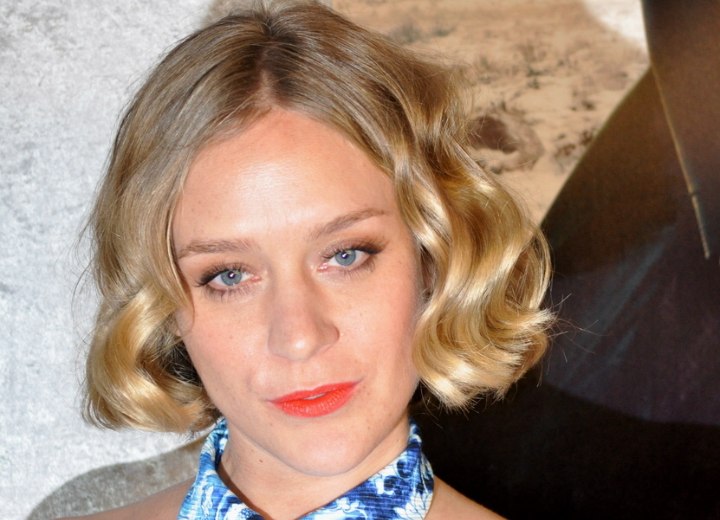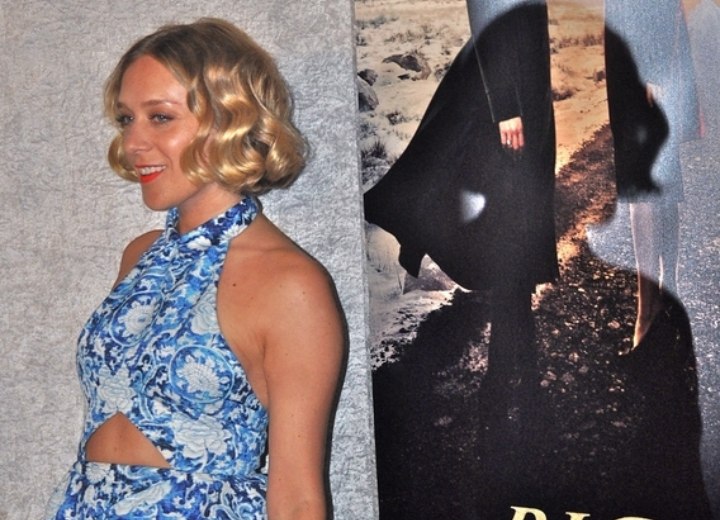 Related Post:
More Chloë Sevigny hairstyles