Old Fashioned Hairstyle with Waves
The night of all nights in the movie world, the Academy Awards on February 29th, 2004 were a highlight of Charlize Theron's career when she received the best actress Oscar for her role in "Monster". Not at all monstrous was her look on that glamorous night.


Channeling Marilyn Monroe with her hairstyle that was timeless and so very classy, Charlize also belonged to the big winners in fashion. Her hairstyle is based on a middle of the neck bob.

A low side partition separates the silky waves that flow around her face in a golden splendor. It takes skill and the right tools to create this look. The old fashioned waving irons are having a come back and are a great tool, that can be used even at home.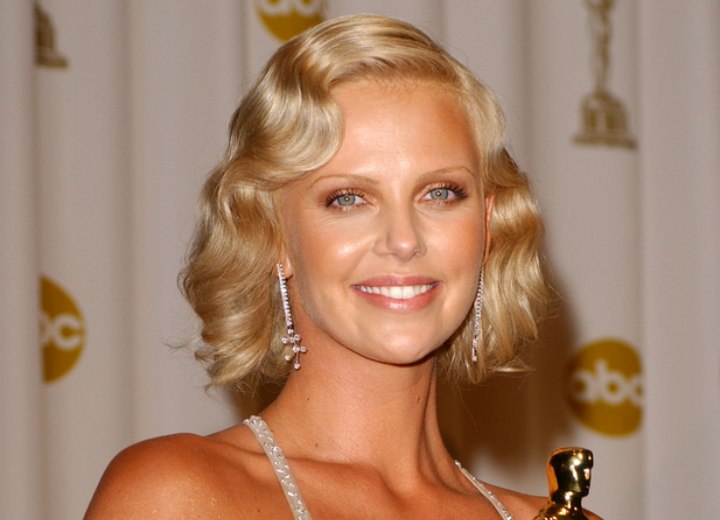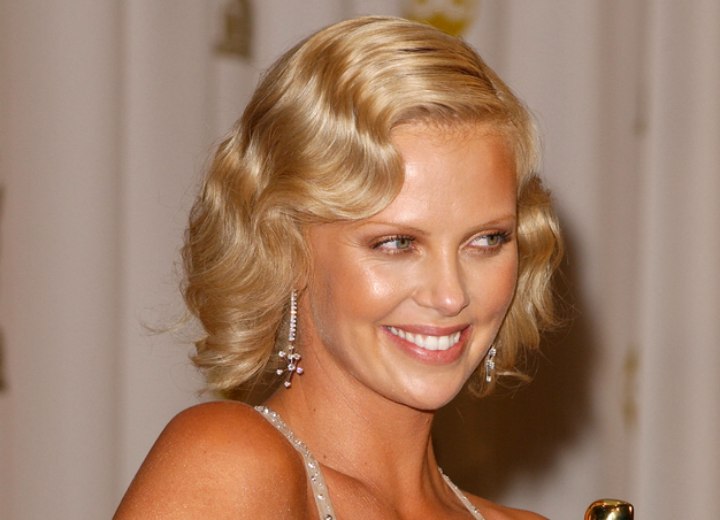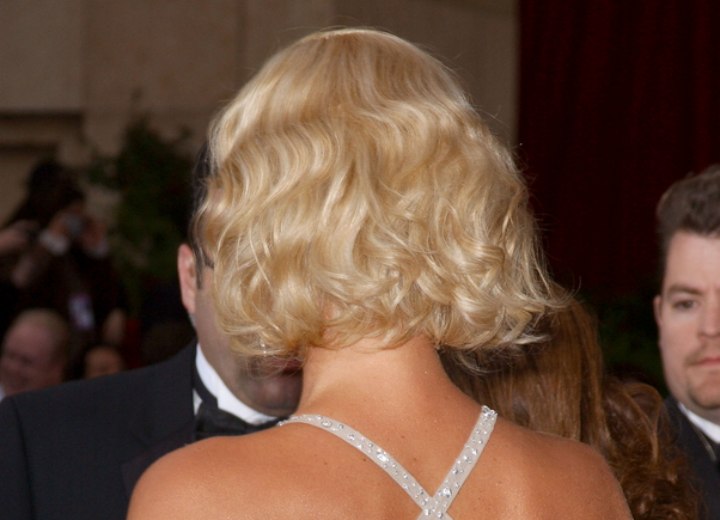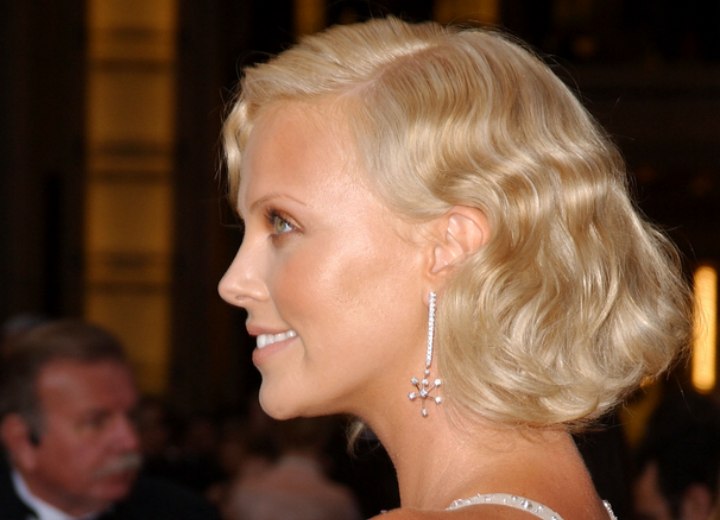 Related Posts:
More Charlize Theron Hairstyles
Hairstyles for a Vintage Look