Hair Sleeked Backward
After playing a dangerous assassin in "Aeon Flux" Charlize Theron worked the red carpet in a not less explosive outfit on February 5th, 2005.


Her hair, still black from the movie was sleeked backward while creating a straight and diagonal line across her forehead that starts at the high side part. It was then gathered in the nape where a false bun was added with much finesse.

In accordance with the "Carmen" look Charlize wore a lacy, beaded black dress that has Flamenco written all over it. Ole!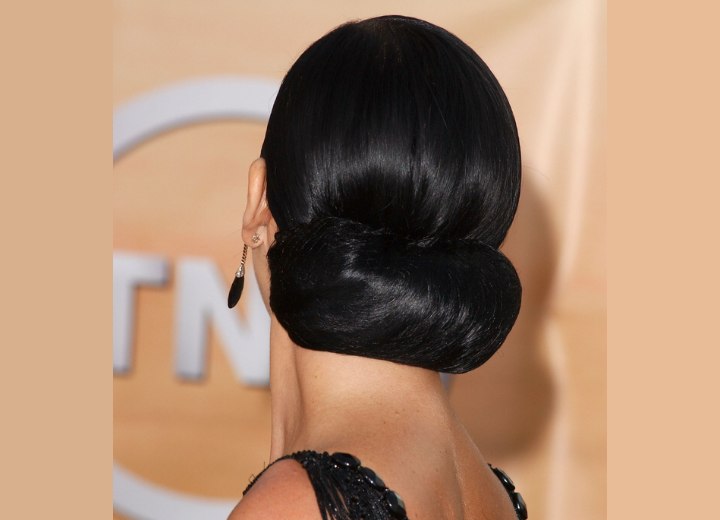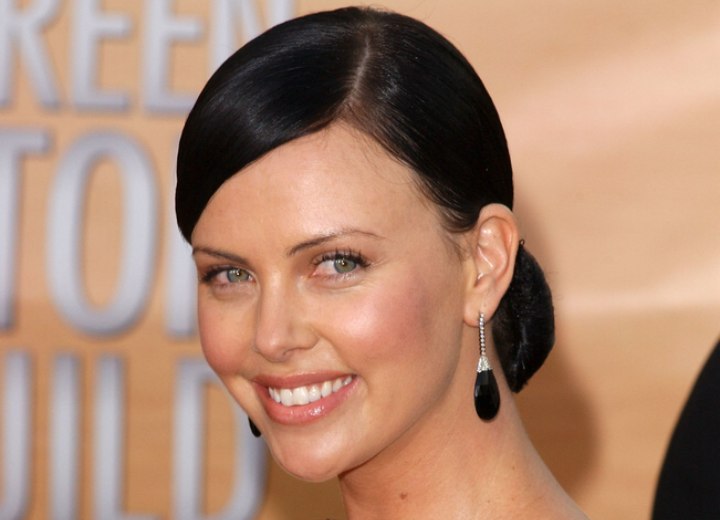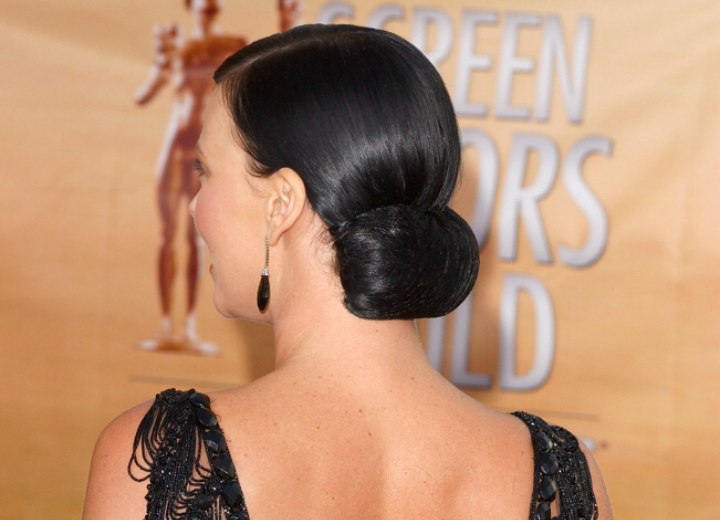 Related Posts:
More Charlize Theron hairstyles
Celebrities wearing their hair up
Photos of updos and formal hairstyles